Scottish artist KC Lights treated New Yorkers to his fresh, uplifting house sound at the renowned Paradise Club in Times Square.
---
KC Lights, the artist behind the popular dance hits "Cold Light" and "Girl," delivered an epic performance this past weekend right in the heart of New York City. His late-night set was filled with crowd favorites, underground vibes, and plenty of euphoric elements. Hosted by NYC's esteemed event company Project 91, the upscale Paradise Club piled in a diverse mix of fans, ravers, and night-clubbers.
The intimate nightclub is also the byproduct of Studio 54's Ian Schrager, so attendees can expect to have a one-of-a-kind immersive experience. Flaunting a red velvet interior, innovative wall murals, aerialist performances, an LED ceiling, and a scintillating disco ball placed in the center, this city spectacle is one you have to see to believe.
As an avid concert-goer, I will admit I don't frequent Manhattan nightclubs often. Within the first minutes of arriving at Paradise Club, I was reminded why I don't. Clubs tend to make people wait longer than usual to form a long line and make themselves look like the hottest club in town. But for those who were there for the music, like myself, we painfully had to wait close to an hour even though there were only ten people in front of us. However, I entered with an open mind only to be welcomed with a night full of immaculate vibes.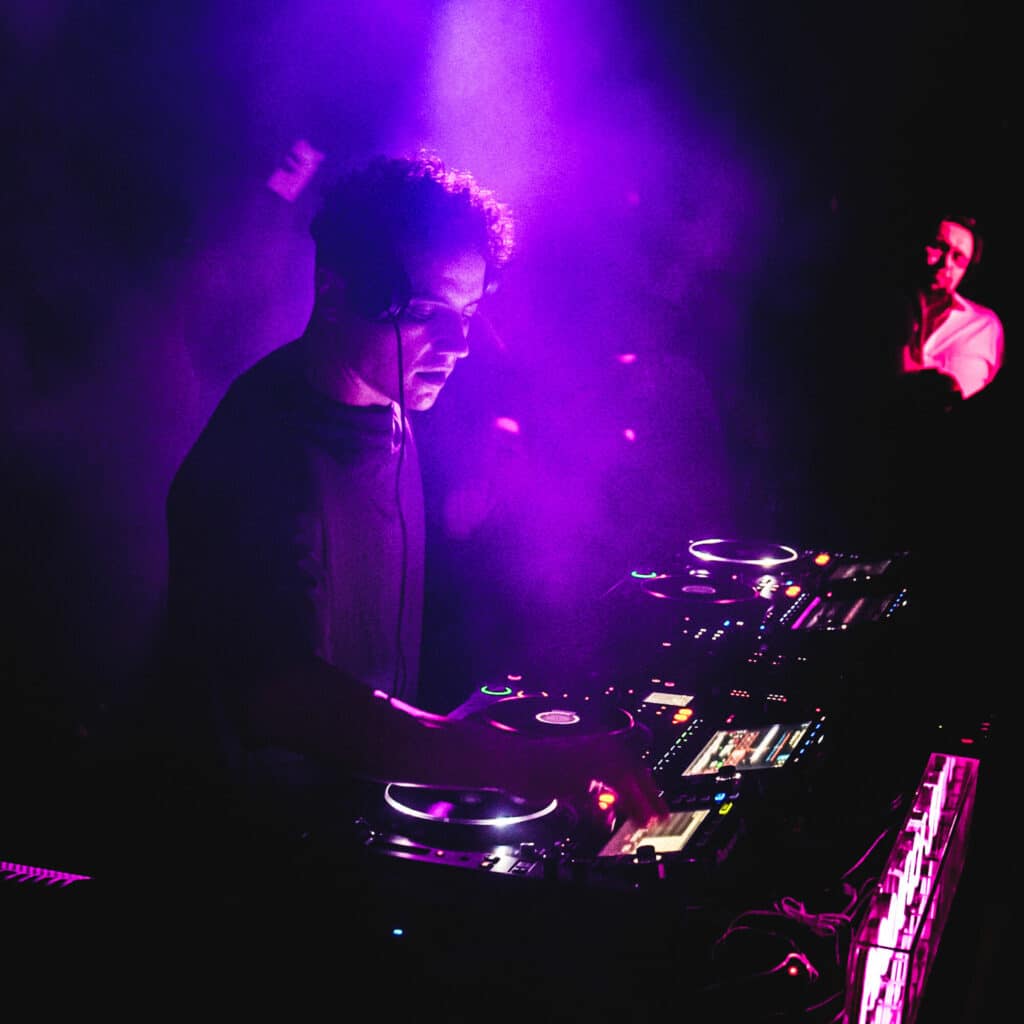 We walked in just before KC Lights took the stage, so we shimmied our way toward the front. As the musical connoisseur that he is, he read the crowd well and mixed in familiar house classics that made everyone roar with excitement. His set weaved in and out of underground transitions and melodic builds, and he meticulously threw in his original tracks that were once again met with loud cheers.
About 15 minutes into his set, the curtain behind KC Lights was drawn open to reveal a stage where four go-go dancers with neon pink bob cut wigs appeared. After a short performance, they split off towards their designated posts, where they continued improvised dance. At one point, out of the corner of my eye, I noticed an aerialist dangling off a hoop from the ceiling as she twirled in circles. To top things off, near the end of his set, the curtain was opened once more to unveil two dancers where one poured (what looked to be) candle wax on the other.
Those in attendance witnessed an incredible night with KC Lights behind the decks supplying the soundtrack, and Paradise Club provided the ultimate backdrop for this extraordinary multi-sensory experience.
New York City was the last leg of KC Lights' US Spring tour, with the Ministry of Sound in London up next on April 30. If you missed him this time around, be sure to catch him during the summer months when he returns to play in Austin, San Diego, and Des Moines.
---
Follow KC Lights:
Website | Facebook | Twitter | Instagram | SoundCloud | YouTube