Habstrakt gives us an exclusive look into the creation of Heritage and his journey to falling back in love with making music.
---
Habstrakt, legally known as Adam Jouneau, has been a long-standing pillar within the bass house community, known for making music that keeps the crowd elevated with adrenaline and boisterous drops. Now, with the recent release of his debut album Heritage, fans got to see the many facets of the French virtuoso's creative identity. Heritage is full of his signature high-energy grooves but with a more imaginative sound design that breaks the barriers of bass music into something more authentic to him.
As Habstrakt continued to produce hit after hit, he began to feel like a cog on the wheel of a stale music industry with no off button, and that sense of burnout left him feeling tired and uninspired. This, however, became a catalyst that led him into a deep, introspective journey to healing – reframing how he wanted to show up in the world, and alas, Heritage was born.
To celebrate the release of Heritage, Habstrakt invited us to his in-home studio for an intimate, deep dive into his unique creative process. As we sipped on espresso and played with his cats, he gave us a tour of his studio space, showing us his production equipment and the art he created that would become the album cover for Heritage. Listen to Heritage on Spotify or your preferred platform and read on for a closer look into the world of Habstrakt.
Stream Habstrakt – Heritage on Spotify:
---
Thank you for chatting with us and inviting us into your studio! We are super excited to be here. I want to kick things off by saying that the evolution of Habstrakt has been so fun to watch. From dubstep to bass house – what inspired you to take that creative direction with your sound? 
It was sort of a natural process for me. I just always kind of experimenting with sounds. The turning point was when I made that remix for MUST DIE!'s "Hellcat." I couldn't just have one song that would be 128 BPM, so I started experimenting and playing more stuff, and I realized I actually loved this energy and the way it moves. It brought me back to when I was younger, before I discovered dubstep, when I was really into techno and classic house from my French heritage. 
You know, I've always just followed my instinct as a DJ. I'll play music and scan the room to see if everyone is having a good time. Are they dancing? I was having a good time, and I just stuck with it and kept experimenting with it ever since.
What can fans expect to hear more of on this album that is different than your previous work? It seems way more experimental in nature. Tell us a little bit more about that.
Yeah, it's digging a lot more into the experimental aspect of things. This, again, is something I've always done, but I feel like when you're only doing single after single, or what I would call 'feeding the monster' as a DJ, you want to make bangers and songs for the clubs. 
When you make a single, you only have a few minutes to express yourself, and you have to make it efficient and reliable. With an album, you have a larger piece of work, so you have more time to add those sounds that I felt I couldn't put out as a single or EP. 
Heritage will feel experimental, and it's also the most personal and honest I've ever been with my fans. This is the full picture. It's always been there, but now I am showing it to the world.
Tell us more about the creative process that went into making Heritage…
The creative process was interesting for me because I could work with the experimental 'beeps and bops' and fully go through with it and see it to the end. Putting it into a project and giving it a name… It's both experimental and brutally honest. This is my way of saying this is what I make, actually. Many people will expect fifteen bass house bangers, and maybe some will be disappointed. They will find many club records, but the sound and the approach is going to be brutal and raw.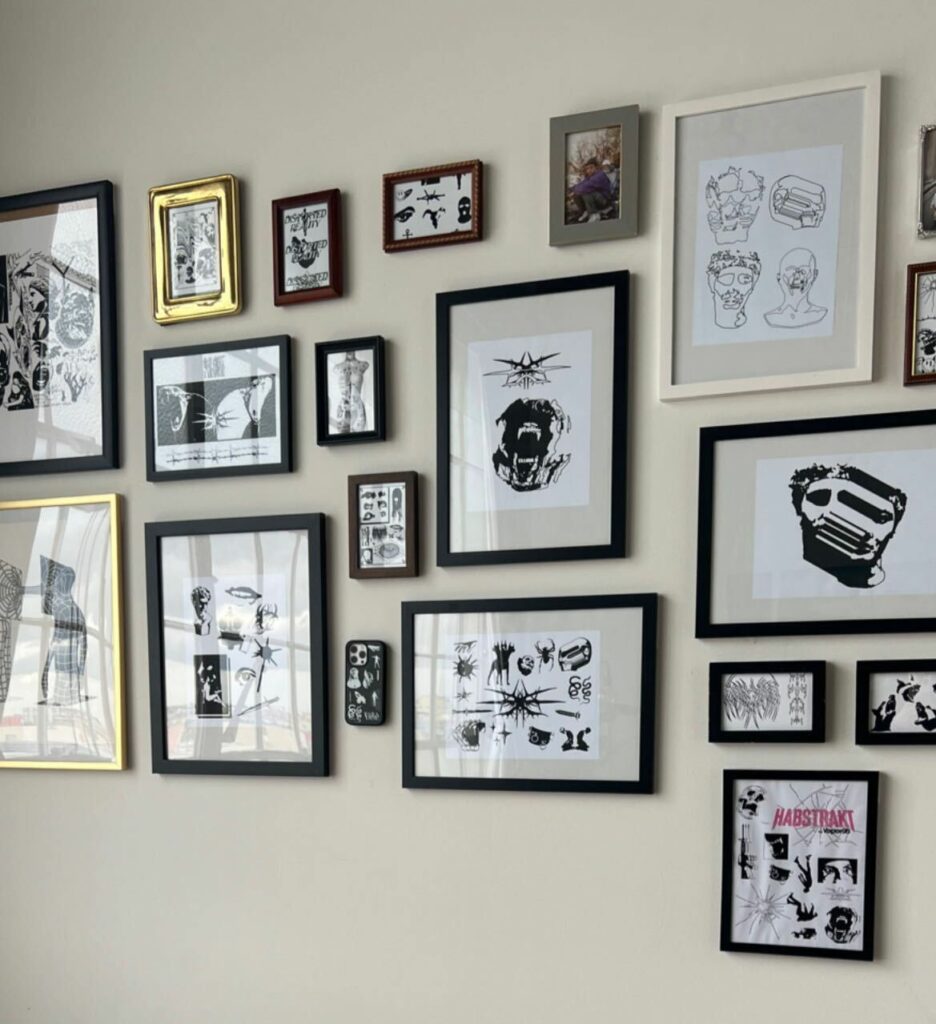 I know that the idea of Heritage was born back in 2017. What inspired you to finally bring this album to fruition? What was the journey like to get here?
A lot of the ideas were born a while ago. I felt like I just wasn't ready, and it didn't fit the narrative of being a DJ who makes and plays bangers, so it was put to the side. The ideas were always living rent-free in my head. 
The song "Vision" that was recently released, I would always go back to it and think, 'god, I am obsessed with this.' I can close my eyes now and play the full song in my head, so I can't be the only one that's going to feel like that when exposed to this piece. The album gave me the opportunity to go back to those ideas that I couldn't see through back then and finish them. I needed to be ready to tell that story, and I wasn't there yet. But when COVID happened, it made me reevaluate my personal life and creative process.
I feel like COVID became a huge catalyst for a lot of creatives to live more authentically, and that seems to ring true for you as well…
For me, COVID made me realize that when it all ends, and I'm six feet underground, do I want to be seen as a DJ, or do I want to be seen as an artist? I felt for a long time that word was such a pompous way of describing myself, but I started to recognize that this is what I am. 
I design, make videos, make music, and experiment with weird sounds, and there is such an artistic aspect to all that I'm doing. I used to ask myself, 'Am I allowed to consider myself like this?' So when COVID happened and performing was off the table, I asked myself, 'What's left?' it was art.
I'm curious to know more about the artists you collaborated with on Heritage. How did the process unfold in figuring out who you wanted to work with?
I wanted to take the creative direction upon myself and had to be very precious about who I reached out to for this project, and was really lucky that everyone agreed on that. I wanted to pick people who I knew would see this through with me to the end. 
Plastic Toy, for example, I had a huge crush on. He's made very few songs but is someone who has gained respect from all the Frenchies. I thought, 'Wow, this guy has all of our respect, and his music is incredibly good.' So when I reached out, and he said yes, that process came about really easily. 
Malaa and I are extremely close, and we've worked together in the past on "Riot Gear," but this time, we wanted something in a different tone because we both love to mess with different types of sounds, so when he sent me the initial idea for "Molotov," I instantly said yes, and that song was done really quickly.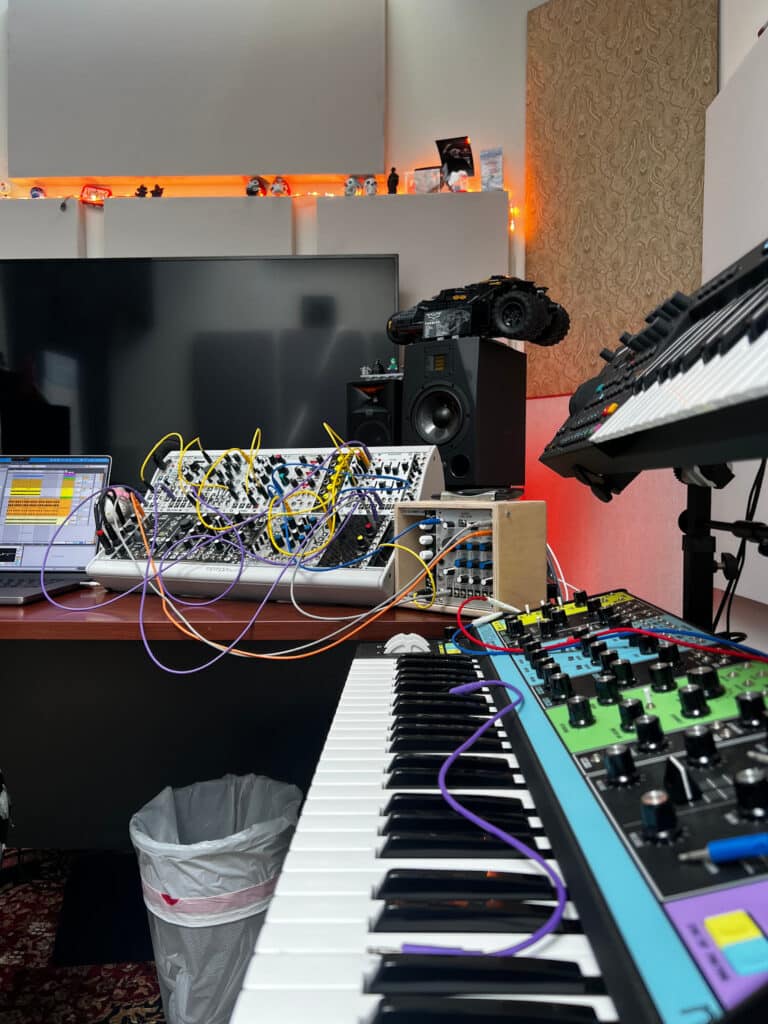 Was there anyone in particular that you had the best flow with in the studio?
Geographically speaking, I didn't really pick anyone that was based in LA, so most of the collaborations were done online. "Outer Space" with Roderick Porter, even though we ended up meeting at his studio in Toronto, the song was almost done at that point. We just went over the general structure, but he recorded the vocals at home to send to me here. 
The first take was actually perfect, so there wasn't much back and forth with Roderick. It's amazing to connect with a singer that gets it right on the first take. It's an absolute blessing. 
I had several experiences working with singers in the past who would make me feel antsy, and we have this running joke in France, 'what is the difference between a singer and a dictator? Well, you can negotiate with a dictator.' But with Roderick, it was just an all-around blessing to work with him. That kid is incredible and has such a long career ahead of him.
Congratulations on finishing up the European leg of the Heritage Tour! In this industry, burnout is real, and there tends to be no off button. What keeps you grounded amidst all the chaos?
As you said, there is no off button. We've created this narrative for ourselves that if you stop touring for a month or two, you will fall off the surface of the Earth, and no one will remember you. Working on the album five days a week, playing shows every weekend, all while trying to maintain a resemblance of normalcy, I eventually hit the burnout button. 
I realized when I was headlining Academy LA, which was a big deal for me, I was so exhausted that I couldn't even be present to enjoy it. When I got off stage, I told the team that I needed a break. So in the following months, I only played a few carefully selected shows and was no longer 'feeding the monster' all the time. 
You have to preserve yourself by doing a lot of self-care, and for me, that's eating well, working out, sleeping as much as I can, and saying no to the after-party. I'm really lucky to have an excellent team who I trust and who understands what I need so I can take a step back in the decision-making. 
I used to be very hands-on with everything, and I wouldn't have any energy left to want to make music. I've learned to take a step back on this and have been so rewarded because I am able to focus on what I love. Now, I delegate entire days where I don't touch my phone and spend it decompressing with my girlfriend and my cats, and have learned not to feel bad about taking that time off.
---
Follow Habstrakt:
Facebook | Twitter | Instagram | SoundCloud | YouTube