A year after getting the "party started," Avision takes his techno talent back to Factory 93 Records with a fresh EP, Generation Z.
---
As techno beats continue to boom through speakers in abundance globally, Avision is looking to cause an even bigger stir with his hard-hitting tunes. This rising talent has graced a number of labels over the years ranging from Suara and Drumcode to Circus Recordings and Ellum. Last year saw Avision check another label off his list as he graced Factory 93 Records with the Party Started EP, and now he's returned in full force with another helping of tracks to consume on Generation Z.
Avision drops off three fresh techno tunes that are captivating at their core on Generation Z, all of which also showcase his futuristic take on the underground genre. "Space 777" kicks off the ride with cosmic synths that will leave you feeling as if you've been launched into space and have set course for a galaxy far, far away. Just when you thought things couldn't feel any more otherworldly, the title track kicks into full gear with its blend of percussion and alien-like synths that offer a sense of eeriness with them. This one immediately stirs up imagery of landing on a planet, racing through unknown terrain, and taking in all the weird sights and sounds that you might encounter along the way.
"The Void" brings Generation Z to a close, and while its name might imply it's deep, dark, and ominous, the track is anything but that. Instead, this tune marks your arrival at a techno party on the planet you've descended upon, where beings from all walks of life have come together to dance in unison to the commanding nature of this peak-hour techno track.
I made this EP coming out of the pandemic. I was getting ready for my first Factory 93 show that I ever played when I finished this EP. I specifically remember testing out a few of the records onstage and, sure enough, that solidified this second release for the label. Each track on the EP has a touch of old-school feel along with a new-school approach. I'm so excited to finally release this EP as I've been playing it since I've made it!

Avision
Listen to the Generation Z EP on Spotify or your preferred platform, and let us know what your thoughts are on this release from Avision on Twitter.
Stream Avision – Generation Z EP on Spotify:
---
Avision – Generation Z EP – Tracklist:
Space 777
Generation Z
The Void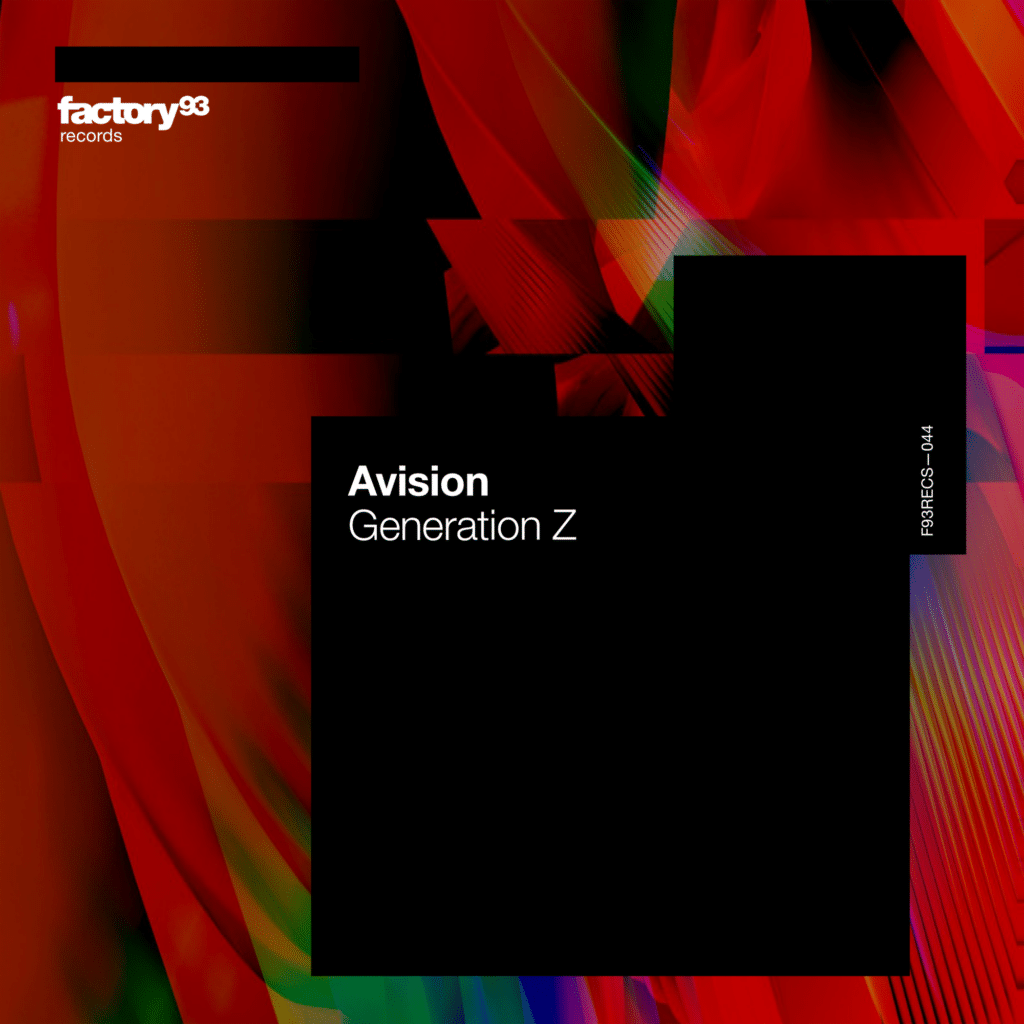 ---
Follow Avision:
Facebook | Twitter | Instagram | SoundCloud | YouTube