NOISES is making big strides in the house scene with backing from IN /ROTATION and Altered States, so get to know the man behind the music!
---
His name might be NOISES, but when he drops the beat, the music that comes flooding through the speakers is much more than the term implies. In fact, this artist has the type of talent that simply can't be ignored, grabbing the support of the big dog on the street, Insomniac Records. They signed his track "Medicine" alongside Ekonovah to their IN / ROTATION imprint back in 2019, lighting the fuse that would allow NOISES to explode on the scene with a slew of releases on the label. But this was only the beginning.
Last year, NOISES expanded his discography with a jump over to Zeds Dead's Altered States with "Breathe," a track that allowed him to inhale fresh inspiration and then exhale a soft intimate soundscape. It was an easy decision to bring NOISES back around to the imprint, and he officially made his return on February 16 with the release of "Find Me." This tune is like engaging in a trust fall with an enchanting vocal that catches the listener with care and grace, as the sweet melody offers an extra embrace to ensure a soft landing. Of course, even with the soft tonal atmosphere, this track is equally as danceable, featuring an illuminated kick that encourages the body to twist and sway freely.
Speaking of grooving, Miami Music Week is right around the corner, and NOISES would love nothing more than for you to sway your way to the Altered States showcase. This special show will take place at The Ground on March 25, where he'll be joined by Mary Droppinz, AYYBO, and of course, the label bosses themselves, Zeds Dead.
With his latest track making such a euphoric impression, we had to catch up with this bright budding star to talk about his breakthrough moment, experience with Altered States, upcoming Miami Music Week performance, and more. Grab your copy of "Find Me" on your favorite music platform, grab your tickets for the Altered States Showcase, press play on NOISES' guest mix, and then continue on for our chat!
Stream EDMID Guest Mix 364 || NOISES on SoundCloud:
---
Hi NOISES. Thank you so much for taking the time to chat! Let's kick things off with a bit of a get-to-know-you. Fill us in on your history prior to your first release back in 2019. What was it about the scene/industry that drew you in?
I've been an avid music consumer since a very young age, and back when dance music was not as prevalent as it is today, I was digging for music in the only ways I knew, which was, at the time, record stores and internet blogs. Discovering electronic music from around the world really opened my eyes to this world of creativity that I wanted to be a part of in my own way.
After getting your feet wet on Dirt, Lies, and Audio, you officially broke through on Insomniac's In / Rotation imprint with "Medicine" alongside Ekonovah. Can you talk in detail about your career prior to its release and how things changed for you after? 
Prior to this release, I was sitting on so many ideas that never reached a point of "Let's put out this project." I was in that constant struggle with myself that nothing was ever finished, and it needed to be better. We had worked on "Medicine" to the point where it ended up being picked up by the label, which gave me a spark of confidence in myself that maybe people do like my ideas. So, I decided to work through those insecurities in myself and pitched all of my solo projects that I had been storing away for god knows what reason. Four projects later with In/Ro, it's safe to say that I'm very glad I took that time to grow mindfully and build that confidence in myself.
You've since gone on to unleash some fabulous collaborations with artists like Nostalgix, Dread MC, and Dark Cities. Tell us about those interactions. What's your creative process when taking on collaborative projects? 
It's all about a feeling at the end of the day. Music makes us feel in ways words can't describe, and when I commit to a project, I want to be able to paint something in my head that makes sense to me. One rule I always have when starting something with another artist is we're both in agreement that we will both bring out the best in each other with said project. Sometimes artists lean towards songs sounding too much like "their sound" when in reality, molding what you know into something different is how something special is made. Don't be afraid of incoming ideas from other sources.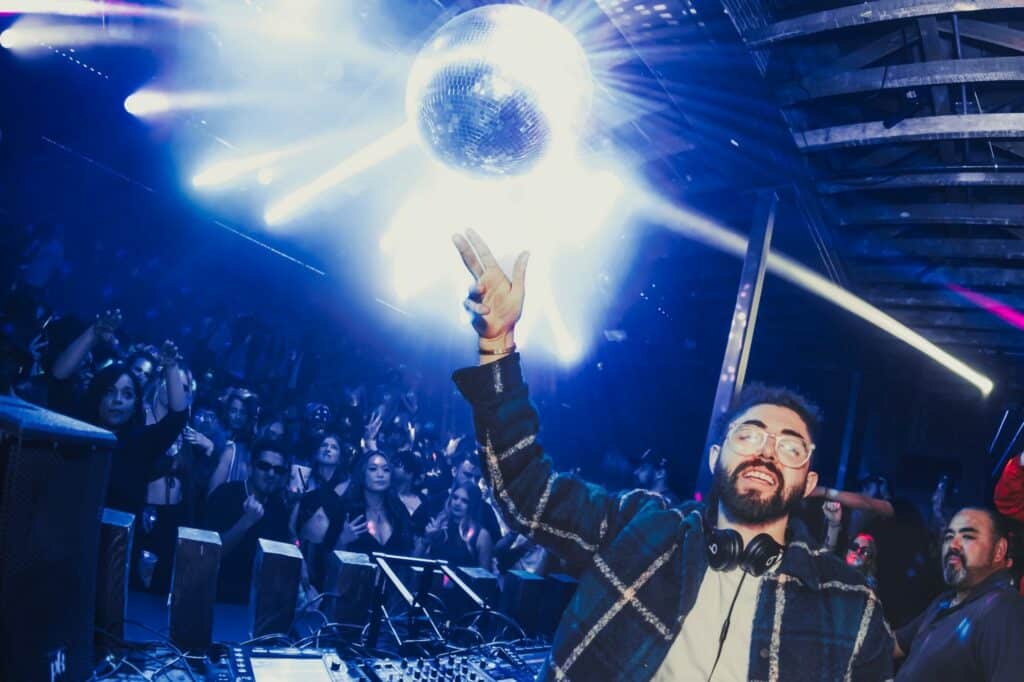 Now let's swerve to the topic of the hour, your recent work on Zeds Dead Altered States. You've been brushing elbows with Zeds Dead for some time now, so let's go back to the beginning. How did this working relationship come to fruition? 
I've always loved what the Deadbeats family resembled, and finding a team of people who you thoroughly enjoy being around through business and life has always been a goal of mine. When I found out about the new label, I sent Harrison some demos for what I thought would be a great space for these projects to live. It ended up being a great fit, and the rest is history. We have a great relationship, and I'm more than grateful to have a team like that on my side who have given me some amazing opportunities to do what I do best, and that's why I always aim to bring my best with them.
Let's talk about your music on the Altered States imprint, "Breathe," and most recently, "Find Me." Tell us about what makes these tracks the perfect choice to promote Altered States musical vision.
After listening to the Catching Z's album and watching the visualization they painted for the project, it really resonated with me to create music with emotion and feeling, generating a moment in time. When I create  "Late-Night House," which is my self-titled style for those more euphoric NOISES records, I aim for those same feelings and visualizations. It only made sense to grow with a team like Altered States who were trying to do the same. 
When we press play on "Find Me," what are some of the feelings you hope to evoke in the listener?
I would love for anyone who's listening to feel somewhat blissful, whatever that means to them. But, if you sit back and listen to what the record is saying, maybe feel some self-reflection if you can relate. I know the world isn't perfect, and we all make mistakes, but bringing them to light helps us work through them and that's the beautiful thing.
Now you're gearing up to play at Altered States' Miami Music Week event at the end of the month. How are preparations going and what do you hope to take away from this experience? 
I'm very excited to bring the energy to Miami! I think I've always pictured myself in moments like this, it was just a matter of when it was going to happen. I feel like all the ups and downs I've had to face as a Producer/DJ coming up in this industry have prepared me for these instances. Just ready to take it all in and give the crowd what they've been looking for.
What are some of the biggest tips you've learned from Zeds Dead or other artists that you've incorporated into your own career these days?
The biggest tip that will always stick with me is, Don't see failure as all ends here; see it as a new place to start getting better. We need those experiences to learn in order to really take advantage of the great ones coming in the future.
Finally, I love to end on a fun note. If you could only listen to three tracks for the rest of your life, what would they be and why?
NOISES, thanks again, and congrats on your recent release! I hope you have an amazing time in Miami!
Thank you, guys! Much love to everyone at EDM Identity!
---
Follow NOISES:
Facebook | Twitter | Instagram | SoundCloud