Halogenix releases his brand new liquid drum and bass EP, Lost Friends, on his newly launched label Gemini Gemini.
---
Any day in which Halogenix drops new music is an impeccable one, and fans of the artist were recently blessed with an entire EP of beautiful liquid drum and bass tunes that will satisfy every craving. Lost Friends is the debut release to land on Halogenix's self-owned imprint Gemini Gemini, which was announced and launched earlier this year to much industry buzz.
Poised to become a certified classic, Lost Friends includes four original tracks, with the second track featuring an appearance from fellow drum and bass don and 1985 Music label boss Alix Perez. Filled with precise snares and drum patterns that will break your heart in the best way possible, contrasted against atmospheric fills and dreamy vocals that give the music a true full-frequency feeling, you'll want to play these songs on repeat the minute you start rinsing them.
The titular opening track features classic liquid drum and bass sounds and incorporates those sustained, deep bassline notes that you want from this genre, as well as some gorgeous plucks and natural-feeling guitar riffs to set up the intention of the EP. Even before Halogenix departed as the third member of Ivy Lab, he had a signature smoothness and suaveness to his sound that he has continued to make his hallmark. "Amé" is Halogenix's song with Alix Perez, where the two masterfully weave their styles, particularly highlighting hypnotic vocals that are reminiscent of the style the 1985 Music label boss brings to the table.
On the third track, "Ivory," we move away a bit from the classic liquid DnB tune to a more complex compositional level.
Here, Halogenix incorporates even more experimental jazz elements and tripped-out FX in the track, including a beautifully ominous humming/falsetto in the background. Finally, we have the closing track titled "Can't Let Go." This final track is appropriately named, as by the time you get here, you will not want to let go of the music on this EP. There is an epic feeling of hope that Halogenix leaves us on with his goodbye to us – I was a particular fan of the fog horn elements contrasted with the cheerful R&B style vocals, which come together to create an air of true raver delight.
Halogenix previously released the Lost Friends EP on pre-order for its vinyl-only release, which has already sold out, so if you missed that, here is your chance to listen to his latest project. Whether the drop of this new EP means a tour is coming soon is yet to be known, but we can only hope this means that there will be even more amazing tunes dropping from his label Gemini Gemini.
Listen to the Lost Friends EP from Halogenix on Spotify below, download/stream it on your favorite platform today, and let us know which is your favorite track on Twitter!
Stream Halogenix – Lost Friends EP on Spotify:
---
---
Halogenix – Lost Friends EP – Tracklist:
Lost Friends
Amé (with Alix Perez)
Ivory
Can't Let Go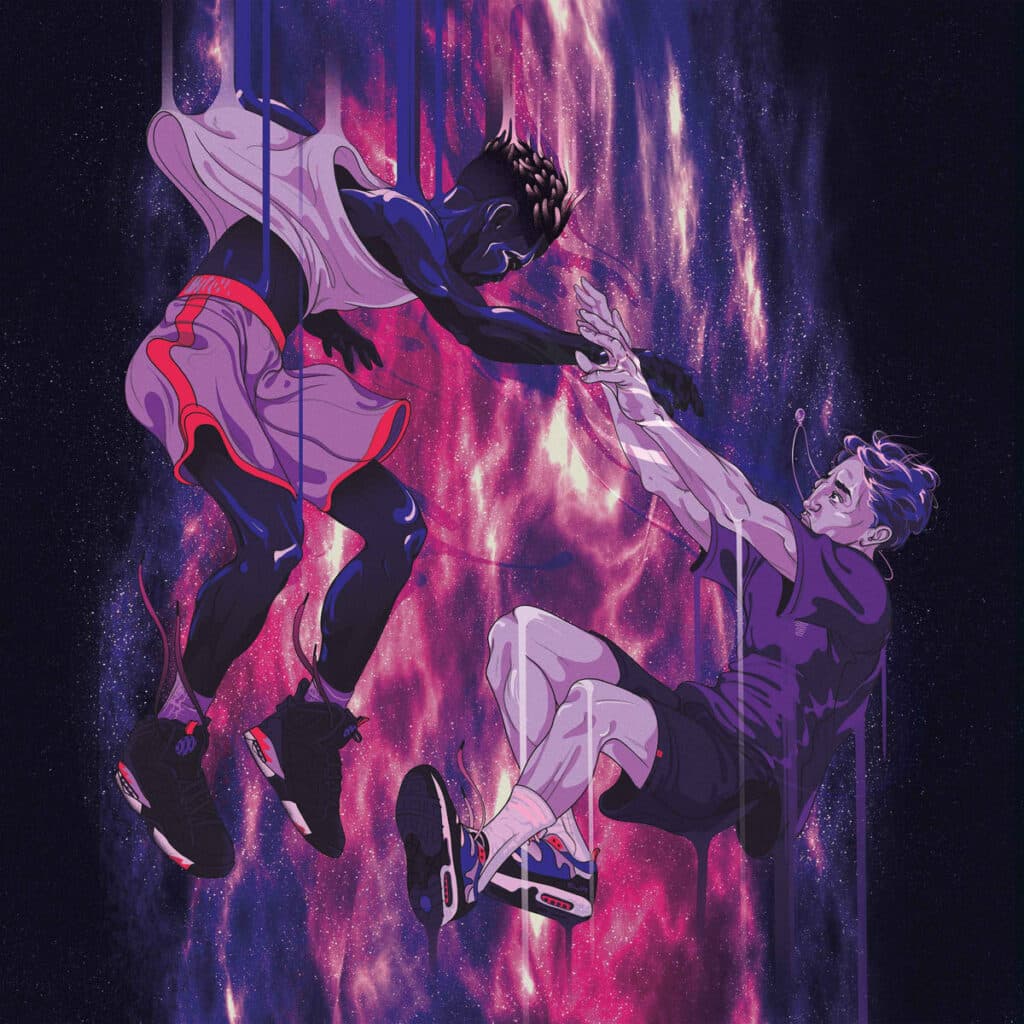 ---
Follow Halogenix:
Twitter | Instagram | SoundCloud
Follow Gemini Gemini: