Los Angeles-based duo Record Club swung by to chat about the beginning of their project, what's to come in 2023, and more!
---
Los Angeles is known as the City of Angels, but it's also known for being the home to many transplants from all over the world who are looking to make their break in the music industry. Aspirations of greatness were exactly what brothers Alex and Dan Petak had in mind when they decided to move from coast-to-coast and start producing and DJing under the Record Club alias.
Record Club took their first steps in March 2020, just as the pandemic began, but that hasn't slowed their initial ascent through the ranks of the scene. They've dropped a number of singles over the past few years, such as "We Don't Care," "Calling for You," and "Groove Machine," all of which have helped put their influences from the house scene on full display. Much akin to other producers looking to make a splash early on, Record Club's tunes have mostly been self-released, but they've also landed on labels including Kitsune Musique and Blanco Y Negro along the way.
Last year saw Record Club take the stage at festivals like Escape Halloween, and they're gearing up to make an even bigger impact this year with a number of releases on the horizon. We caught up with this budding duo as they head deeper into 2023 for a quick chat to explore their backstory and get a look at what's to come. Give their exclusive guest mix a spin, read on for the full conversation, and make sure to "join the club" by following Record Club on social media!
Stream EDMID Guest Mix 362 || Record Club on SoundCloud:
---
Hi Record Club; thanks for taking the time to chat with us today. Let's dive into your backstory to kick this one off. What are both of your origin stories in the scene, and how did this project come to be?
Alex: I fell in love with dance music in the early 2010s when progressive and electro house dominated the scene. It's still the best dance music era, in my opinion, and I'll die on that hill. [Laughs] At that point, I was hooked, and that time period happened to coincide with college, so I decided to learn how to DJ so I could basically play the music I wanted to hear at parties. The idea that, as a DJ, you were essentially in charge of taking people on an emotional journey for the night was such a huge selling point for me and was why I enjoyed DJing so much.
I soon realized that DJing could only take you so far and that I would have to learn how to produce as well if I wanted to get to that next level. Unlike Dan, I'm not the most musically savvy person in the studio, so I knew my learning curve would be steep to get a handle on the production side.
However, I always knew that Dan had a talent for making music based on his background. So after graduating from law school, I came up with a plan for Dan to come out with me to LA because I was moving out there for work and pitched him on the idea of starting an artist project together. Once he joined me in LA, we took about half a year to develop a roadmap and improve our skills in the studio before officially launching Record Club in March 2020, a tough time to start. [Laughs] It's definitely been a learning process since that point, but looking back, it's crazy to see how much we've learned and evolved as artists.
Dan: When I was younger, I would wake up early in the morning just to watch hours of music videos on MTVJams and MTVHits. [Laughs] That led me to find a love for all types of music, especially songs with weird beats and nuances. I realized most of what I liked revolved around the drums of songs which made me want to pursue drumming.
Regardless of the genre, I would try to listen to songs and play them back on the drums until I got them right. Then in high school, I joined a jazz workshop which gave me the foundation for understanding music theory while honing my skills on the drums. When I got to college, I began learning Logic Pro in hopes to start making beats. In my time in college, I would sell beats to rappers/singers but never really had a set plan while doing that. Once Alex had mentioned the idea of starting what is now Record Club, I was ecstatic to start making music with him.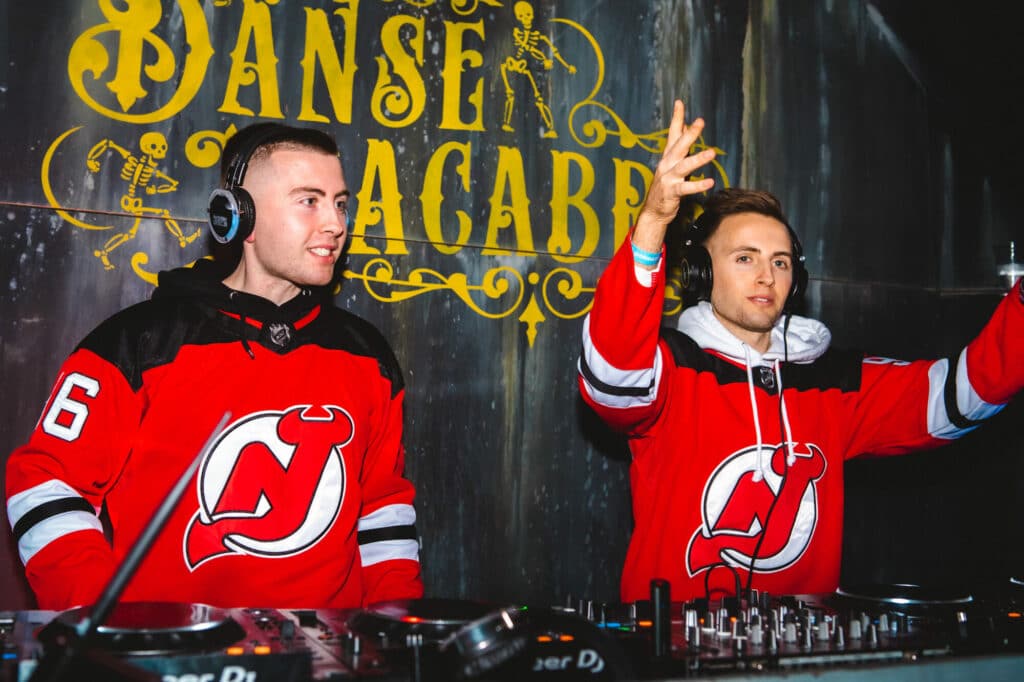 Last month saw you release "You Keep Me Up." Can you walk us through the production process of that tune?
This track originally started as an instrumental where we had this idea of using piano-heavy dueling counter-melodies, similar to something you would see at a piano bar where you have two pianists going back and forth. After we had the instrumental laid out, we felt it was missing a vocal element to it, so we searched for something that we felt matched the emotion and feel of the track, and after a lot of misses, we finally found the one that you hear in the version we ended up releasing.
Production-wise, many of our tracks follow this roadmap, and it's always so cool to see where our songs start and end because there are times we'll start with the idea of a song in one house genre, and the final version will be in a completely different genre. And that's the beauty of making music, though, because there are no rules.
At the end of the day, it's all about making something you're proud of and sharing it with the world, and we were definitely happy with the way this one turned out.
A little birdie told us you have some new music on the way. Can you share any details on your upcoming releases?
That little birdie is right. We have our next release scheduled for the middle of March, which we're very excited about. It's another piano-heavy track with some non-traditional elements to it, which is something we're never afraid of including in our songs. What that little birdie didn't tell you is that we might have included our next release in our guest mix, so you should definitely check that out if you want a preview.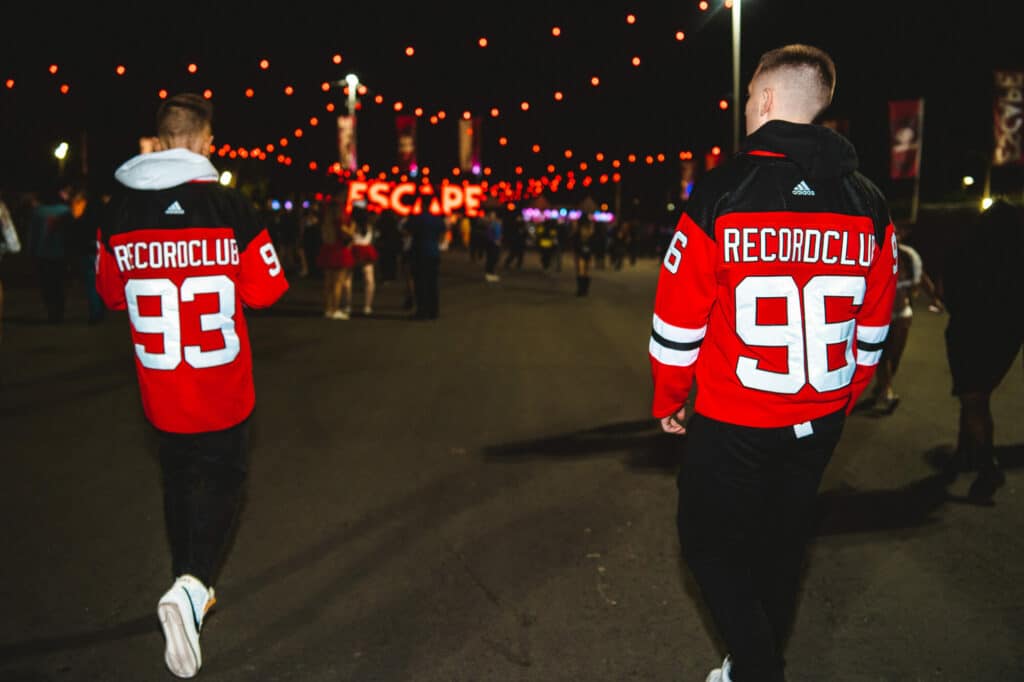 What's your approach to mixes like the one you created for us today? How do you curate tunes for your sets?
For us, it's all about trying to find songs that people didn't know they wanted to hear. We always like to weave in some of our originals, remixes, and unreleased tracks, but ultimately every time we create a mix or play a set, we want to take you on a musical journey where we're tapping into different emotions throughout.
As we touched on before, both of us have always gravitated toward music that has some weird elements to it, whether it is off-beat sounds, strange vocals, or whatever else we hear and think, "wow, I did not expect that in the song," because to us that is what creates those memorable moments.
And when it comes to crate-digging for songs, that is something I take a lot of pride in because there is so much great music out there that I feel like I am doing a huge disservice by not searching far and wide for music that people may not have heard, or haven't heard in a while, and is why we really try to add a ton of variety to our sets.
I think we love curating sets so much because each time you play, you are given a blank canvas that you get to fill with the art made by you and other artists that you get to share with the world, and that is so damn cool. We've attended tons of sets over our lives, and there have always been a few that stood out to us, whether that was because the DJ played something that resonated with us or playing a song we hadn't heard in a while. Those are the types of memories we are trying to create for the people that attend our sets and are something we really strive for.
What's the biggest piece of advice you've been given so far in your career?
Control what you can, be persistent, and stay consistent. Attack each day with a goal in mind and take small steps to improve yourselves as artists, whether that is spending 30 minutes working on a song or learning about different revenue streams you can bring in as an artist because that is what will both compound over time and start paying dividends over the long-haul.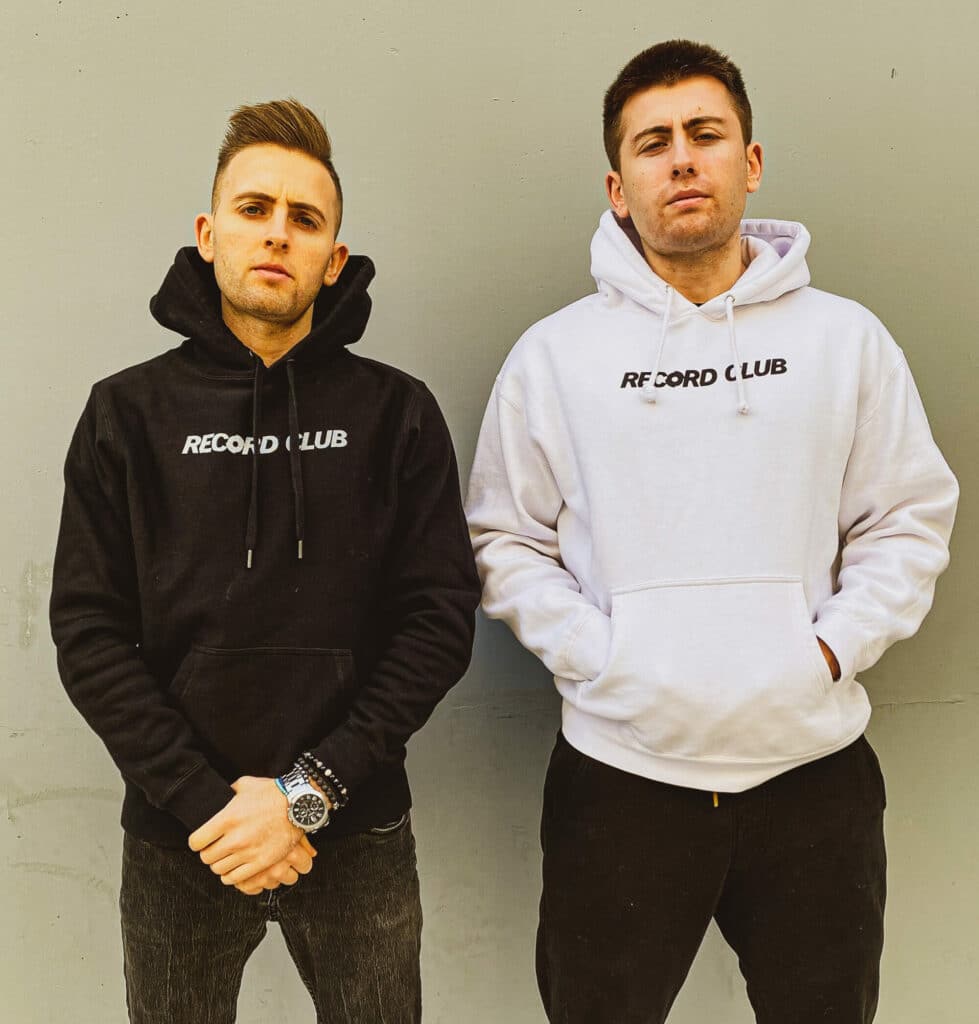 Since you're in LA, what are some of your favorite aspects about the scene there? How has living there influenced your careers so far?
There is a constant influx of talent in this city that motivates us to push our sound. On really any given night, you can check out a show and get inspired, which is really powerful when it comes to creating art. And you never know who you'll meet when you're out, so the opportunities are endless if you really immerse yourself in the scene.
Just for fun – where is your go-to spot to grab a late-night bite to eat after hitting up a club?
A: Definitely pizza. Because I grew up on East Coast pizza (we're from NJ), I've become a bit of a pizza snob, so my bar for pizza quality is very high, even late at night, so I'm always searching for spots that are going to meet that threshold. Some of my go-to's are Joe's, Prince Street, Prime, and Pizza Wagon of Brooklyn.
D: My number one choice is always pizza, but when it gets late-late, my choice is fast food. McDonald's and Wendy's always hit different at 3am.
Finally, what goals do you hope to achieve in the rest of the year and beyond?
Our main goal is to stay consistent with our monthly release plan, so keep a lookout for new music from us each month through the end of the year. That is always a priority for us because we feel that the more music we can share with the world, the more opportunities we have for people to discover and connect with our music. We'd also love to play more shows and festivals this year, so that will be a priority for us in terms of looking for opportunities. And if we can land a few label releases along the way, that would be great too.
---
Follow Record Club:
Facebook | Twitter | Instagram | SoundCloud | YouTube | TikTok