Nocturnal Wonderland is set to return on September 16-17 for another fun-filled weekend at Glen Helen Regional Park.
---
Nocturnal Wonderland has stood tall over the past three decades as one of Insomniac Events' flagship festivals. What began as humble beginnings grew to epic proportions in the midst of the EDM boom, but the more recent editions of the festival have centered on a more intimate experience for dance music lovers. One defining factor of Nocturnal Wonderland that makes it stand tall is the immersive camping experience at the beloved Glen Helen Regional Park, and attendees will be able to make their way back for another round once again on September 16-17.
This year will see Nocturnal Wonderland reach for the stars with its Cosmic Equinox theme – which is sure to delight any creature of the night who has stared up at the stars wondering what's beyond our atmosphere. True to the OG nature of this festival, there is only a GA option for those who are planning to attend to keep everyone on the same dancefloor all weekend long. Two-day GA passes for Nocturnal Wonderland start at $129.99 (+ tax and fees), with a layaway option available for a $9.99 deposit – and you'll need to get ready if you're considering this festival, as the sale begins on Friday, February 24 at 12pm PT.
Related: Want a taste of what Nocturnal Wonderland is all about? Check out our review of last year's edition!
Camping is what helps make Nocturnal Wonderland as magical as it is, not to mention how it will help you avoid any traffic woes that might occur before or after the festival. There are a number of different options for those planning to stay on-site that includes everything from standard tent and car camping to waterfront and lakeside spots to give you a more scenic view. All camping options can be found via their official website.
Pre-sale tickets for Nocturnal Wonderland will be available on Friday, February 24 at 12pm PT. Head to Front Gate to purchase your tickets and camping passes. Let us know if you plan to attend this year's edition on Twitter!
---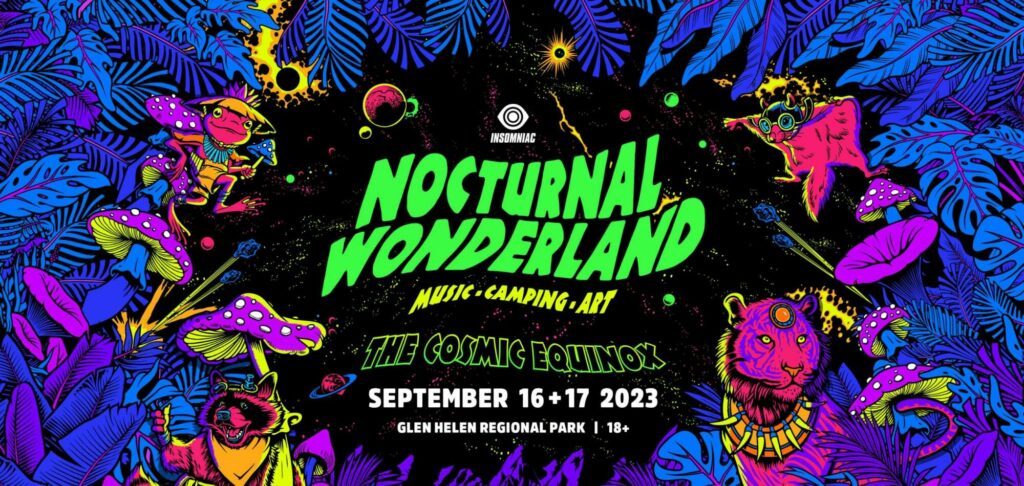 ---
Follow Nocturnal Wonderland: