Following the release of "Feelin' Down," Mahalo stopped by to chat about The Mahalo Show, owning his own studio, and more!
---
If you've been searching for a new artist who can get you on your feet while bringing a fresh perspective to dance music, then Mahalo is just the person to look to. His signature sound, dubbed "liquid house," has won its way into the hearts (and playlists) of dance music lovers everywhere, earning him status as one of the hottest up-and-coming producers in the scene. Between releasing irresistibly danceable singles, hitting the road to play live shows, and running his radio show, The Mahalo Show, the rising producer has kept busy building a promising career over the years.
After finding a home on Armada Music, Mahalo released a flurry of singles in 2022, from "Careless" to "Body Love," which saw him fine-tune his sound while keeping good vibrations at the forefront. The latest tune to hit his catalog comes in the form of "Feelin' Down," a feel-good house cut that embodies the infectious energy characteristic of his discography.
To celebrate the release of "Feelin' Down," Mahalo crafted a mix for us that features his most recent track alongside other fresh dance tunes like his 2022 single "Home," Kx5's "When I Talk," and GUZ & Camden Cox's "Pouring Rain." He also sat down to give us the inside scoop on where he's at right now on his artistic journey, including the impact he hopes to make on the dance music scene. Add some uplifting feels to your day by checking out the mix on SoundCloud, stream "Feelin' Down" on your preferred platform, and read on for our chat with the artist himself!
Stream EDMID Guest Mix 358 || Mahalo on SoundCloud:
---
Hey Mahalo, thanks so much for taking some time to talk to us today! For starters, let's look back at your year in 2022. Between releasing singles like "Home" and "Body Love," signing to Armada, and playing live shows, you had a wildly successful year. What did you learn about yourself as a person and as an artist in 2022 that you will bring into the new year?
Hey, thanks so much for having me, and yeah, this past year saw some huge moments! While I was only able to release a handful of songs during the calendar year, there were some amazing things happening across the board and behind the scenes. I think I learned that I'm constantly learning, and that's okay. I've realized that is something that's central to who I am as a person, and I'm keeping that flame lit into '23.
Let's get to know a little bit about your background. As a Hawaii-born California native, what role do your roots play in your creative process?
I tend to think of it in terms of water and how it acts – fluidly. When I'm working on a tune, it all has to flow with fluidity and feel right, like water. That's how my brain interprets it, anyways. Maybe that's related to growing up around water; maybe it's not.
Your new single, "Feelin' Down" with TwoWorldsApart and Thutmose, is out now. What ideas or feelings did you tap into when creating this song?
Yeah, I'm thrilled with this record and how it's come out. The idea behind it is a bit of a double entendre of feeling down in a sensual way as well as feeling down in an emotional kind of literal way. It's the balance and ambiguity of that essence that Thutmose captured picture-perfect, and working with TwoWorldsApart on bringing this idea to life was a match made in heaven.
You're coming up on the second anniversary of your radio show, The Mahalo Show – congrats! What can a first-time listener expect when tuning into the show? How do you keep things fresh with each episode?
It's about that time, isn't it? Wow. Hard to believe it's been two years already. The Mahalo Show is a blast to do, and I get to opportunity to really showcase all the different types of house music that I'm into. Every show is different, and I take that as a chance to experiment and do different things like crate-digging episodes, guest mixes, and debuting new music. By doing "kinda whatever the hell I want," I don't think I've stigmatized the show into a certain sound or expectation – and that allows me to keep things fresh.
You've got your own studio in LA – how does being involved in the techier side of production help you achieve your artistic goals?
Quite the endeavor putting it together, but it's hard to ever leave. My thought process behind all of it is this: sonically, there's no massive benefit to using a hardware kit or synths in your productions vs. being in the box. However, it can be more fun to have your hands on things physically and tangibly work with the music. That little bit of extra fun can sometimes be the spark creatively to get something going, and that is invaluable.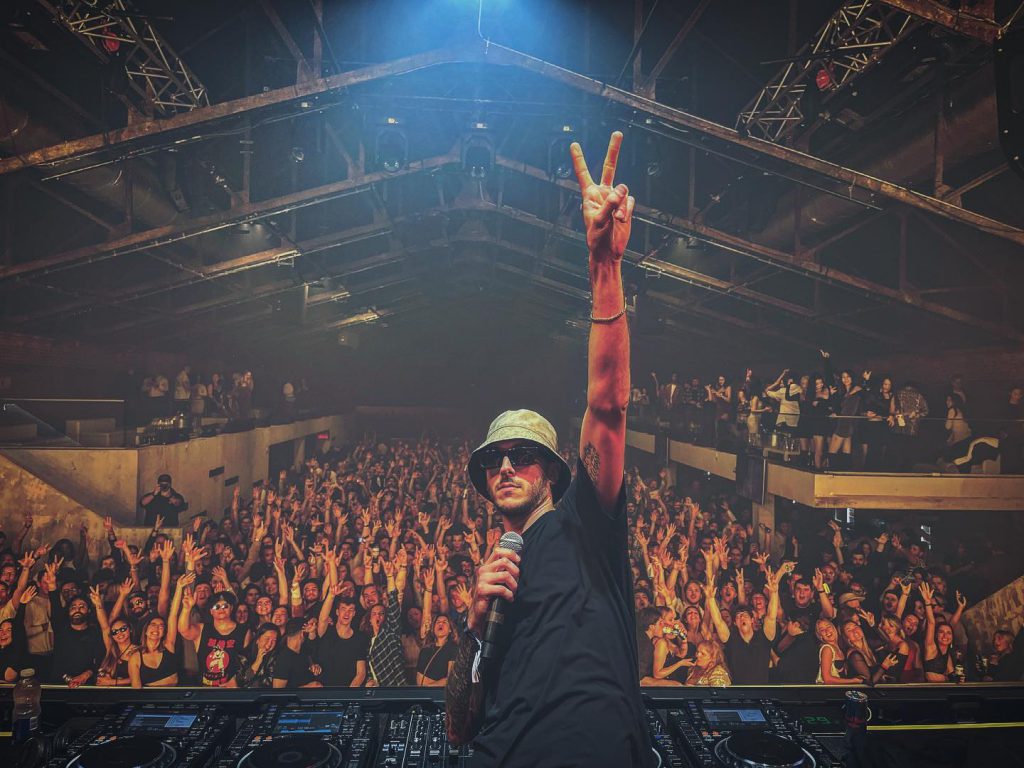 You've coined your own term, "liquid house," to describe your particular brand of house music. What does this term mean to you?
Yeah, that goes back to the water analogy I was making earlier. With the tunes I make, I'm always trying to make them fluid feeling, listenable yet danceable. That balance, mixed with some edge, is the vibe of what I'm doing.
What personal impact do you hope to make on the dance music scene?
The way I see it, I'm just happy to have the opportunity to have my music out there and heard, and to have it be well received is just the icing on the cake. Some of the messages I've received are enough to be grateful for a hundred lifetimes. So I guess to just keep touching people's lives in a positive way.
Finally, can you tell us a little bit about your next steps for 2023 and beyond?
Loads more music is on the way. Excited for the world to hear these!
---
Follow Mahalo on Social Media:
Website | Facebook | Twitter | Instagram | SoundCloud | YouTube