Box Of Cats brings house-centric duo B&E front and center with two heavy-hitting tracks, "Not Alone" and "The Other."
---
Box Of Cats continues to bring the heat with their latest release by up-and-coming artists B&E. Based out of Texas, Erik Saucedo and Bjon Ottesen joined forces after playing at multiple of the same clubs, leading to a night of creativity, and the rest is history. With a love for making dark house grooves that hits you right in your chest, this duo strives to tell a story with their music, taking listeners on a journey one banger at a time.
Since coming together back in 2020, B&E has created house music magic, and their craft really shines through on their latest two-tracker that's out now on Box Of Cats, Not Alone / The Other. Both tracks are very different in their own right, yet act as the perfect soundtrack for those late nights spent melting on the dance floor at a party that you simply don't want to end.
The first track, "Not Alone," brings a larger-than-life feel along with it as the massive kicks, slamming bass, and vocals keep the party going as the streaks of sunlight start peeking through the windows. On the flip side, "The Other" is a deep, cheeky cut featuring mind-bending synths and deep chords that help escort you into the dreamy hours of the morning.
Listen to Not Alone / The Other on Spotify or on your preferred platform, and make sure to follow B&E on social media if you dig these tracks and want to follow what they do next!
Stream B&E – Not Alone / The Other on Spotify:
---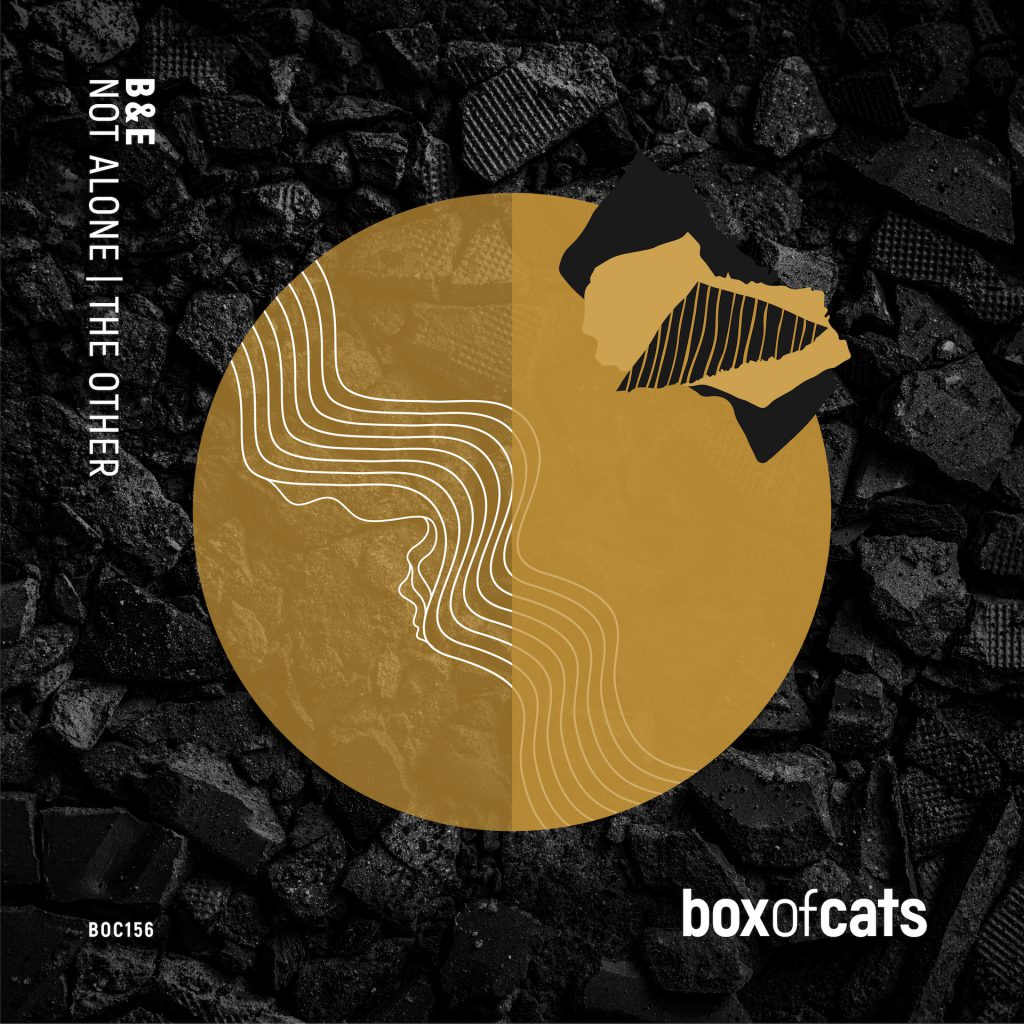 ---
Follow B&E:
Facebook | Twitter | Instagram | SoundCloud