Moving Forward from his stand-out EP in August, Los Angeles-based producer Aky brings us deeper into his world ahead of 2023!
---
Aky is a name that has been raising hairs across dance music since he stepped out onto the scene. A graduate of the UK's Academy of Contemporary Music and Los Angeles' ICON Collective, Aky has taken every building block from his experience and done nothing short of hitting the ground running since his debut. His most recent EP, Moving Forward, shows that his production skills are no outlier, either, as its four tracks offer a plethora of sounds to explore.
Attention to detail is a hallmark of Aky's production style, which has catapulted him to successful opportunities like a feature on BBC Radio 1 and a performance at the Microsoft Ignite Event 2021 Livestream. On top of his creative prowess, Aky is infused with an entrepreneurial spirit and is the label head of his own label project, ANGVIS, which is shaping up to be an imprint that any dance music lover should keep their ears tuned to.
Looking to gain more insight into his rise through the ranks of the scene, Aky swung by to dive into his backstory, recent releases, and the path he plans to embark on in 2023. Listen to his exclusive guest mix filled with exclusive IDs, and read on for the full conversation!
Stream EDMID Guest Mix 353 || Aky on SoundCloud:
---
Hi Aky – thank you so much for taking the time to share your music and story with us today! Before we get too far, let's dive into your backstory a bit. Who were some of your earliest influences in the electronic music scene, and what pushed you to become a producer?
Thank you for having me! Growing up, my biggest influences were Aphex Twin, Skrillex, Burial, and Justice. I vividly remember my parents playing a wide range of great music from different genres, such as Moby and Gorillaz. This influenced me to branch out and experiment with different genres in my own productions.
It all started in high school when I used to play drums. However, I eventually realized I wasn't enjoying it as much anymore, so I quit. This was also around when the Launchpad was popular, and I saw people making impressive covers and light shows with it. After watching videos, I decided to try it out and got myself a Launchpad. 
I started practicing by downloading Ableton template projects and watching tutorials on how to set up sessions and make basic things work. It was then that I realized I could make entire songs, and that's where everything started for me. During that same period of time, I didn't like being the little kid in the crowd who was forced to listen to the top 10 Billboard tracks. So, I managed to become the DJ at my high school parties and eventually started playing in clubs. Every time I played, I used to play music people weren't used to where I come from in Italy. I remember it was a lot of fun because I was able to play bangers people enjoyed and had never heard of before. It was new for them, and it felt amazing.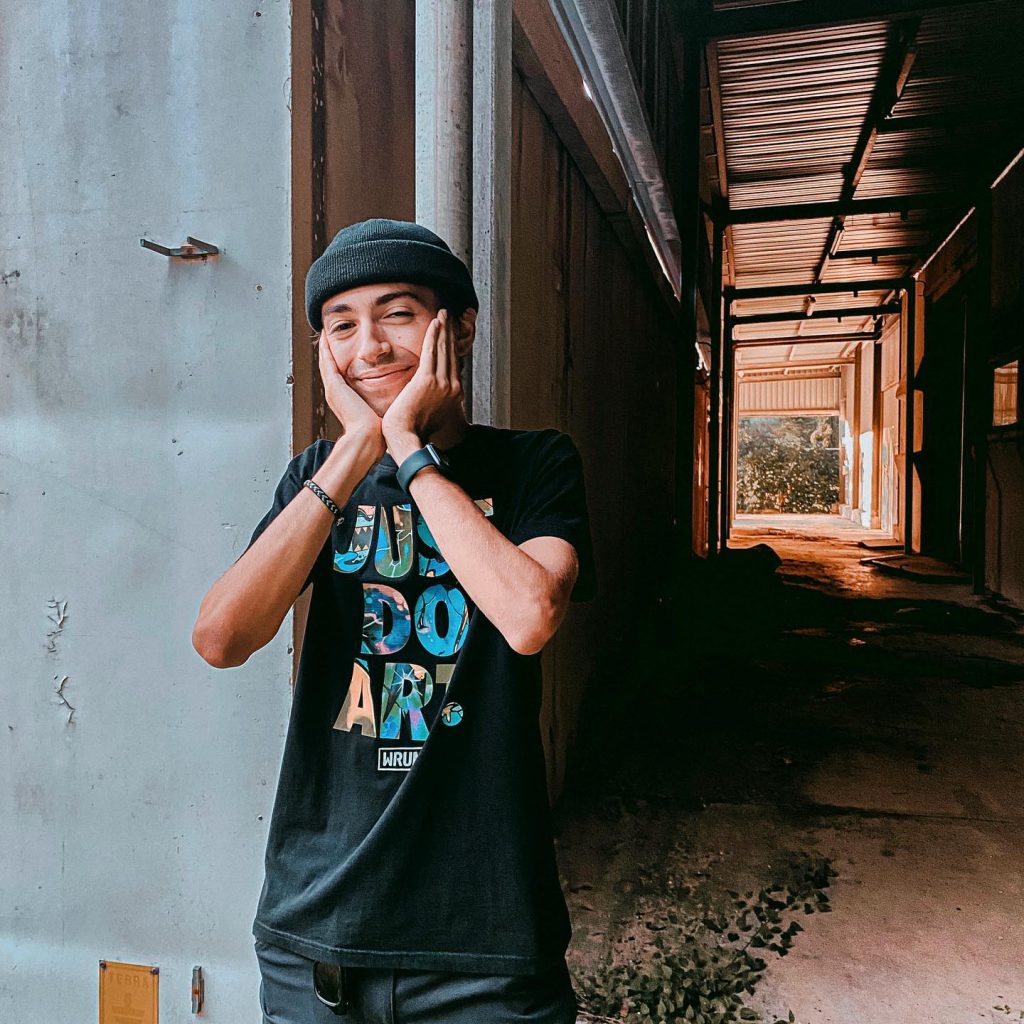 You graduated from ICON Collective, a renowned music school that has birthed many of the top names in the scene today. What was your experience like attending school there?
ICON is truly great, and one of the things that makes it so valuable is the people you get to spend most of your time with every day. These are the people who will become your friends and support you along the way.  At the end of the day, you get out of it what you put into it. That's why it's important to not just focus on work, but also to make connections with your peers and get involved in extracurricular activities. These are the things that make your time at school truly valuable and memorable.
Flashing back to August, let's chat about your Moving Forward EP. Can you tell us a little about the theme behind this work?
The EP is about finding the light at the end of the tunnel and not giving up when everything seems to be falling apart. The songs on this EP were written during a difficult period in my life when everything didn't feel right, and I was constantly second-guessing myself, which really slowed me down at one point and was mentally draining. The track "Moving Forward" is particularly special to me because it was written over a long period of time during which many changes took place in my life, such as moving away and leaving everything behind. Working with Micah on this song has been an amazing process. He is super talented, and together, we were able to bring the song to life in a way that really speaks to people on an emotional level.
I wrote the intro for the EP, called "Gate 14," on a plane on my way to London. The number 14 is special to me because it seems to follow me whenever something great is about to happen. It's pretty amazing. "Arise" was written in Greece during a time when I was at peace and feeling very inspired. I remember writing the entire song in just a couple of days while I was looking at the sea from the distance of my house with just my laptop and a little portable speaker. I've never written a full song in such a short amount of time before, but when this happens, I know something great is on the horizon. 
Overall, this EP is a collection of songs reflecting the struggles and triumphs of my personal journey as an artist but also as a human, and I hope people can connect with this music as much as I did when I was writing it.
Speaking of the journey! Many artists struggle to grasp their sonic identity. Do you think that this EP encapsulates what you perceive as your sonic identity?
Personally, I don't really believe in a fixed sonic identity because I feel like my sound is constantly evolving. This EP represents the particular moment in time when I produced it, so in that sense, it encapsulates my sonic identity at that specific time. I make music as a way to freeze moments in time and memories, and I always try to make sure when I listen to my past works, they transport me back to the specific time and place when I created them.
I think it's important to keep an open mind and not get too attached to any one particular sound or style. I want to be able to explore different genres and experiment with new sounds, and I think that's what keeps my music fresh and exciting. I think sonic identity is a fluid concept, and it's important to be open to change and evolution as an artist. I am always learning and growing as a producer, and I am excited to see where my journey takes me next.
Let's talk a bit more about the amazing mix you've put together for us! Obviously, it's inspired by the EP – can you tell us a little more about it?
I'm glad you enjoyed the mix! It's definitely inspired by the EP and is packed with many IDs and remixes from myself and friends. I wanted to create a mix that would showcase my sound and give people a taste of what I'm all about by also featuring past, present, and future works. I think this mix really delivers the energy and feels I wanted to introduce myself with to any new listeners.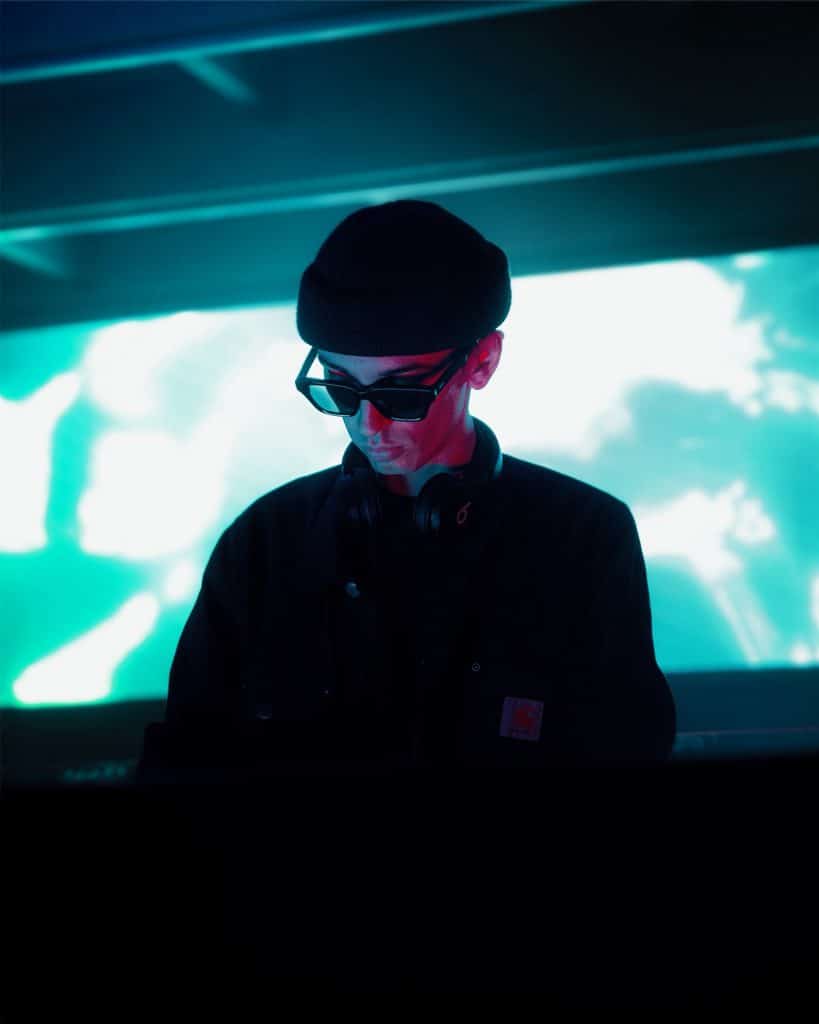 Looking at your career so far – what has been the biggest challenge you've faced, and how have you overcome it?
One of the biggest challenges I have faced in my career so far has been trying to work on more collaboration projects and having a stable schedule. As a producer and DJ, it can be difficult to find the time to collaborate with other artists, especially when everyone has such busy schedules.
To overcome this challenge, I have had to be proactive in seeking out collaboration opportunities and being open to working with other artists. I have also had to learn how to manage my time more effectively and create a more structured and organized schedule in order to fit in all of my commitments. It has been a learning process, but I am proud of the progress I have made.
Since we're on the topic of challenges and I love to end interviews on a positive note, I'd like to end on the topic of mental health. Can you share with our readers some daily habits you implement to keep you mentally afloat?
I strongly believe in the importance of mental health and prioritize taking care of my own mental well-being. For me, maintaining a healthy diet and surrounding myself with positive and supportive people are key factors in staying mentally grounded and balanced. However, I also think it's important to be aware of our own mental health and to seek help when necessary. It's okay not to be okay, and it's important to reach out for support when we need it.
I also believe ego death, or letting go of our ego and ego-driven desires, can lead to true happiness. This can be a difficult process, but it involves letting go of our need for control and ego-driven desires and instead focusing on being present in the moment and finding inner peace. It's a journey that requires self-reflection and mindfulness, but I believe it can lead to a more fulfilling and happy life.
Finally, what can we expect to see from Aky in 2023?
I am excited to announce I have a lot of new music on the way! On January 14th, I will be releasing my first house single of 2023 called "Starbass," which I have previously featured in my sets and mixes coming out on ANGVIS.
I also have a couple of collaborations in the works with upcoming Melbourne artist Yaw Faso and other upcoming projects with some really talented artists. 
Wow! So much activity coming up – we can't wait to experience it.
I honestly can't wait to share these new tracks with everyone! Stay tuned for more updates!
---
Follow Aky:
Website | Facebook | Twitter | Instagram | SoundCloud | YouTube