Kaskade and deadmau5 join Beatsource's The 20 Podcast ahead of their Kx5 headline show at the LA Coliseum to discuss a range of topics.
---
Fans of Kaskade and deadmau5 alike have been captivated ever since the two legendary artists announced that they would be teaming up to launch a new project in the dance music scene – Kx5. Since that announcement, multiple singles, including the hit track "Escape" with Hayla, "Take Me High," and "Alive" with The Moth & The Flame, surfaced to give fans a taste of what was to come while their performance at EDC Las Vegas further captured the minds of many.
Last month, Kx5 released their latest single, "Avalanche" with James French, for the masses to consume to build up even more hype for their debut, headlining show at the LA Coliseum on December 10. But that wasn't all that Kaskade and deadmau5 had in store as they announced another single, "When I Talk" with Elderbrook, and continued to tease fans with a look at the build setup inside the venue on social media.
Those looking for a deeper look into the minds of Kaskade and deadmau5 will get their next chance to do so tomorrow at 8am PT during the latest episode of Beatsource's The 20 Podcast. The two artists joined DJ Spider and Beatport and Beatsource co-founder Jonas Tempel for a rare joint interview in which they discuss everything from the best way of learning how to produce to what defines a "good" DJ set.
One of the most interesting parts of the conversation was when Kaskade turned back the clock and reflected on the impact of his first residency at Wynn Las Vegas, which also was the first-ever seasonal residency for house music that took place in Sin City. Taking place right during the beginning of the EDM boom, he dives into the story behind how Wynn Las Vegas first approached him, the madness that ensued on opening weekend in May of that year, and plenty more.
Get an exclusive look at Kaskade's thoughts on his first residency in Las Vegas on YouTube, pre-save "When I Talk" on your preferred platform, and tune into the full interview on December 9 at 8am PT via your favorite podcast service.
---
---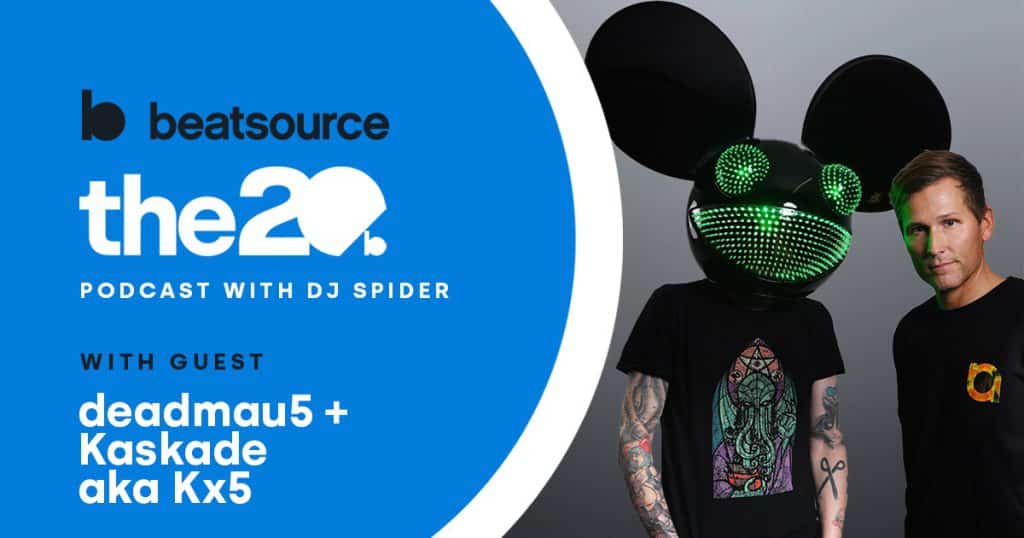 ---
Follow Kx5:
Website | Facebook | Twitter | Instagram | TikTok | SoundCloud | YouTube