RESISTANCE is furthering its path of domination in the house and techno scene with news of its inaugural residency at Miami's M2 in 2023.
---
Ultra's underground concept RESISTANCE has become renowned for bringing some of the best in the house and techno scene to the stage at editions of the festival around the world. After launching in Buenos Aires in 2015, it spanned 35 cities as it blossomed into its own standalone event while also hosting continent-wide tours and a three-year-long residency in one of the hottest dance music destinations, Ibiza.
Those in the US were treated to the latest helping of artists set to take the stage at the upcoming edition of Ultra Music Festival, but today there's even more exciting news as they've announced they're heading home in 2023 for their inaugural residency on their home turf. That's right; a RESISTANCE Miami residency is slated to kick off next year as the beloved house and techno brand takes over the newly-minted M2 nightclub that's located in the Art Deco District.
Related: Check out the initial lineup for the RESISTANCE stages at Ultra Miami 2023.
M2 is a refreshing nightlife experience that stands where the historic Mansion previously stood at 1235 Washington Avenue. The nightclub's expansive 35,000-square-foot imprint across two floors was just renovated to pack quality production elements to enhance the club's unique, intimate atmosphere even further. Pair that with the top-tier artist bookings that RESISTANCE brings to the table, and there's plenty for house and techno lovers to be excited about in the coming season.
More information about RESISTANCE Miami's debut club residency in the US will surface in the coming months, so make sure you're following them on socials for the latest updates and lineup announcements.
Watch the announcement video for RESISTANCE MIAMI Club Residency on YouTube:
---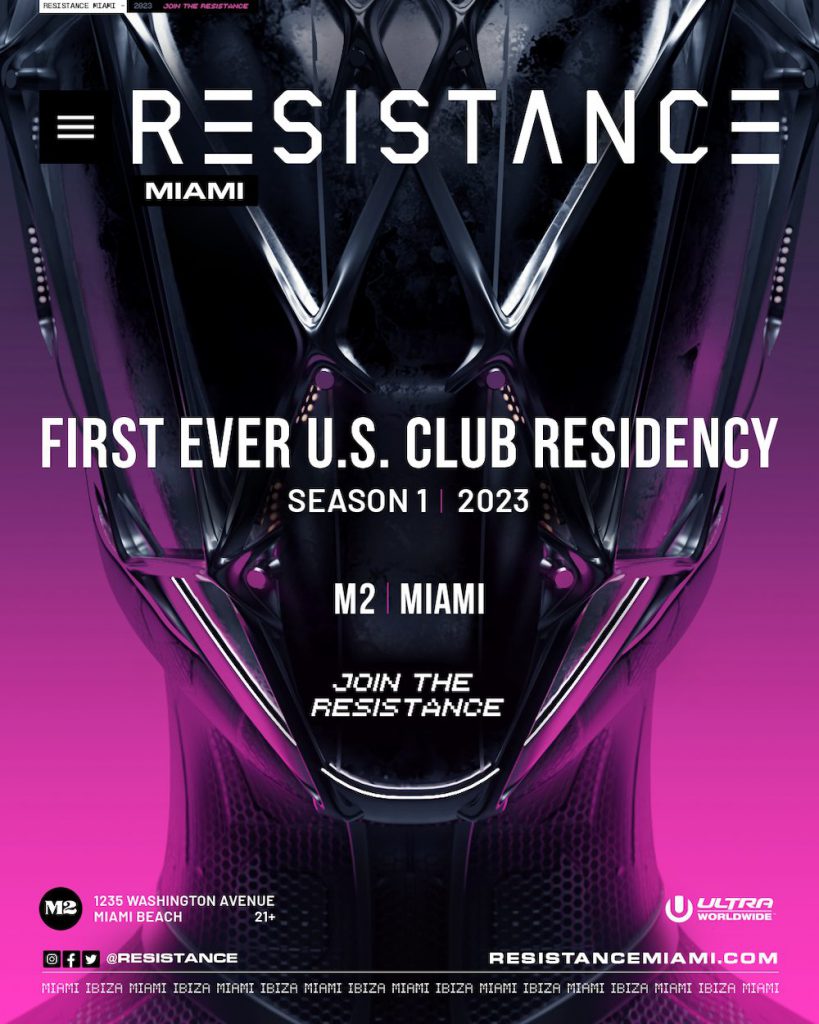 ---
Follow RESISTANCE: