Legendary duo Rank 1 drops off a remastered version of their smashing album Symsonic to celebrate its 20-year anniversary.
---
Rank 1 – the combined efforts of Benno de Goeij and Piet Bervoets – induces euphoria in new and old trance family members alike. The storied careers of both members play games with the greatest in the genre's history. In fact, that energy carved out the original anthemic response for trance fans. Their strong remix of Cygnus X's "Superstring" instantly cultivates feels in the hearts of trance fans, and now, 20 years later, fans can rekindle the flame of yesteryear in a new stunning package.
Often credited for providing the formula that became typified in Eurotrance/Dutch trance, Rank 1 was no one-trick pony. The productions they crafted from the late 1990s through the early 2000s solidified what a festival anthem would provide for crowds worldwide. Whether it was "Such Is Life," or later on "Beats At Rank-1 dot com," or even still later, "LED There Be Light," the sonic force of Rank 1's productions remain floor fillers at festivals and clubs every time a DJ drops them.
Now, Rank 1 graces the world with two "new" gifts to relive the beautiful nostalgia of the first significant rise of trance around the globe. Celebrating 20 years of memories, Rank 1 offers a two-course meal. First comes a remastered copy of their only album to date, Symsonic. This 2002 release saw the duo pull together more than just their early hits, such as "Airwave" and "Awakening." It featured deep cuts like the breakbeat and rock-influenced "Still In My Mind" (this one recalls the vibes that Roger Shah would captive ears under as Sunlounger), or the downtempo depths of "T.T.C" which fits perfectly into the vibes of Café del Mar in Ibiza.
Symsonic reminds us that the turn of the Millennium saw much experimentation and artists lifting their creative energy to new bounds. Formulas play a smaller role, and Rank 1 absolutely shovels the beauty of creativity out on this body of work. To celebrate its 20-year anniversary by remastering the album from the original tapes and session recordings shows how much the duo still loves their sonic tapestry. Rank 1 also includes a significant chunk of the remixes, extended mixes, and single cuts in this package spread over two discs.
In addition to the re-release of Symsonic, Rank 1 also provides the beauty of one of their classic live sets – the 2002 Trance Energy live performance. The recent playlist dropped on select streaming outlets and offers many of the same singles as the album. Stream Live at Trance Energy 2002 and dance the day away to the history of trance.
If you fancy a copy, enjoy it on your streaming platform of choice. If you want a collectible, grab a copy of the limited run of vinyl pressings, available for the first time, over on Sound Factory. And if you fancy some merchandise, Rank 1 just opened a special shop with fun shirt designs.
Stream Rank 1 – Symsonic (Deluxe) on Spotify:
---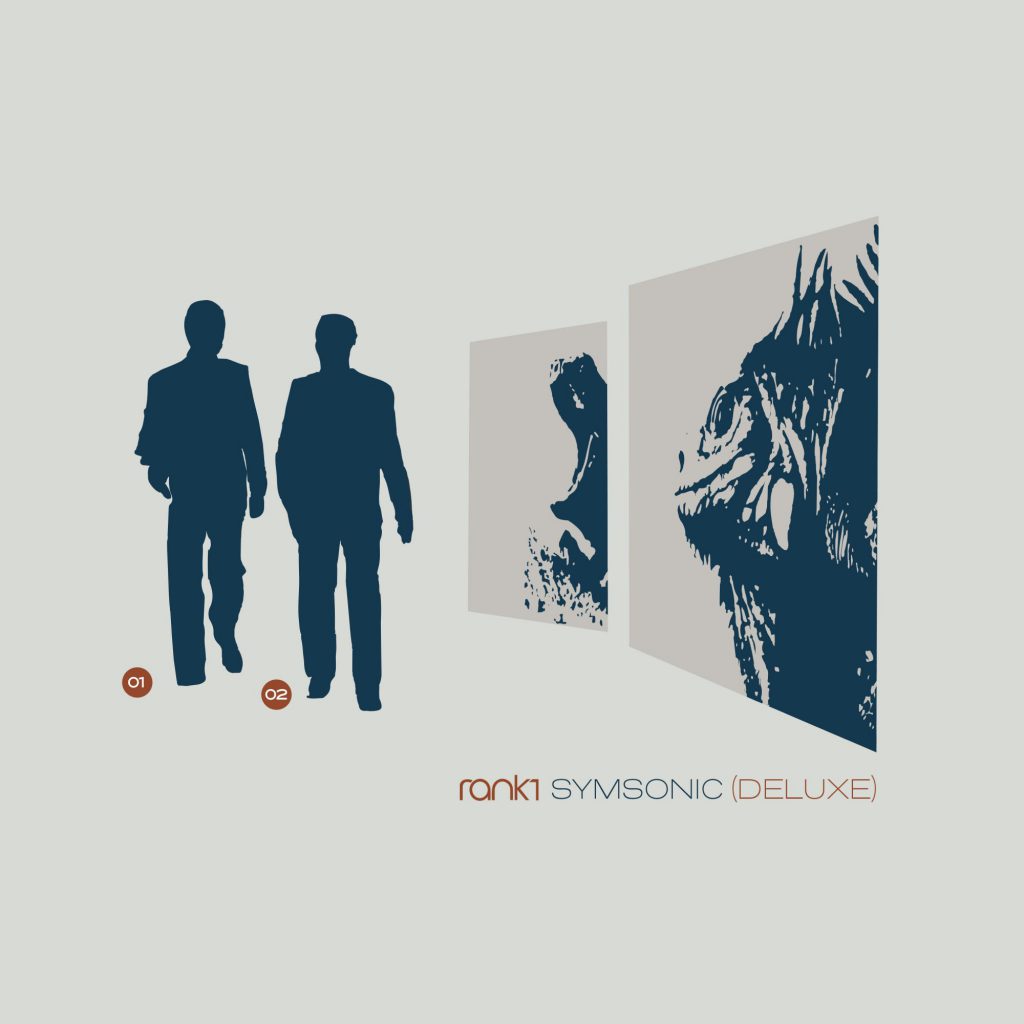 ---
Follow Rank 1 on Social Media:
Website | Facebook | Twitter | Instagram | SoundCloud | YouTube