Melodic bass duo ARMNHMR looks to Ace Aura, if found, Crankdat, and more to put their spin on tracks from Waiting For Love.
---
There was some melodic magic that happened when the minds of Joseph Chung and Joseph Abella first came together to form ARMNHMR. Since first starting the project years ago, the duo has reached even greater heights with each passing release while bringing their sounds to festivals like EDC Las Vegas. Their rise continued back in March when they dropped their Waiting For Love EP on Monstercat, and now the LA-based duo looked to other artists in the scene to twist the tracks in a new direction.
Waiting For Love (The Remixes) is out now on all platforms and features five fresh takes on its tracks from the likes of Crankdat, Hairitage, Ace Aura, and more. "We loved how it turned out! The remix pack in itself is something that stands uniquely apart from the originals," said ARMNHMR about the collection of remixes. "The entire group of artists on this pack completely changed the personality of the songs in an amazing way."
Related: Want to dive deeper into the mind of ARMNHMR? Check out our recent interview with the duo!
The collection of remixes begins with Crankdat's take on "Falling Apart," which sees him retain the emotional nature of RUNN's vocals before building into a drop that will leave melodic dubstep breathless. A stunning take on "Saving Lives" from if found arrives next before Oliverse & Franky Nuts take their crack at "Lonely Nights" and layer in some solid breakbeats before delivering two powerful drops. Two of the standouts arrive at the end of the release, with Ace Aura updating "Can't Let You Go" with his unique colour bass style that hits hard and Hairitage bringing some added heat on his take on "Waiting For Love" that will energize every ounce of your being.
Listen to Waiting For Love (The Remixes) on Spotify or your preferred platform, and let us know which remix you loved the most on Twitter!
Stream ARMNHMR – Waiting For Love (The Remixes) on Spotify:
---
ARMNHMR – Waiting For Love (The Remixes) – Tracklist:
Falling Apart (feat. RUNN) – Crankdat Remix
Saving Lives (feat. Bella Renee) – if found Remix
Lonely Nights w/ Synymata and Medyk – Oliverse & Franky Nuts Remix
Can't Let You Go w/ Abandoned (feat. RYNN) – Ace Aura Remix
Waiting For Love (feat. neverwaves) – Hairitage Remix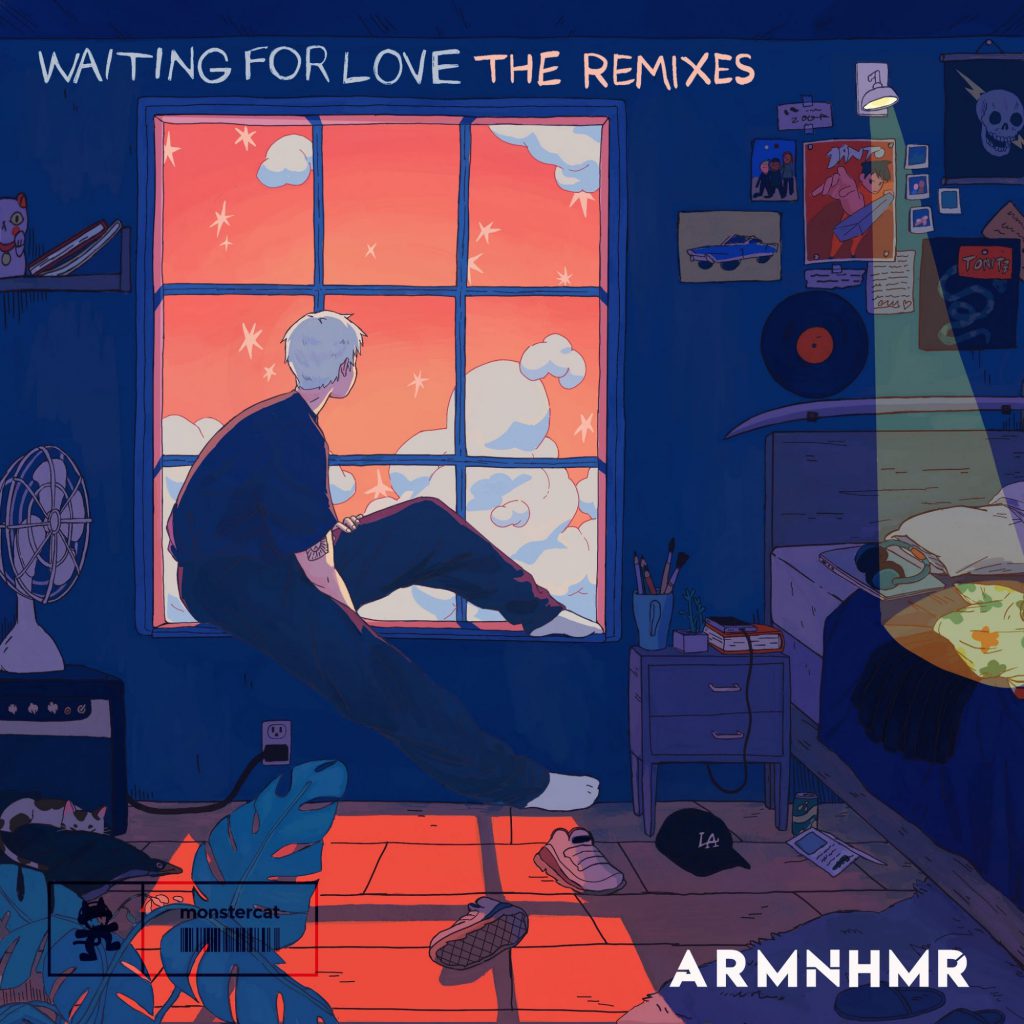 ---
Follow ARMNMR on Social Media:
Website | Facebook | Twitter | Instagram | SoundCloud | YouTube