SQISHI and SweetTooth join forces and make their Welcome Records debut with terrorizing riddim cut, "PUCKER UP."
---
What happens when two masters of all things chop and chonk join forces? The answer is absolute mayhem, otherwise known as SQISHI and SweetTooth's blistering joint venture, "PUCKER UP." Prepare those high knees and say your prayers because this one's a certified pit-starter.
When it comes to slicing up slaughterous bass, SQISHI and SweetTooth are introducing a diabolical edge within the dubstep circuit. Serving up vicious, in-your-face sound design, as seen with both artists' additions to Space Yacht's Big Bass Ting Vol. 3, these two went to work on their Welcome Records debut – and they mean business.
Set to land on Kayzo's imprint on July 22, "PUCKER UP" is fun and raunchy while still packing a walloping bassline and wildly impressive beat-work from start to finish. Our favorite moment of the track hits a little over two minutes in, where a robotic snarl rips through a vocal clip and a slew of bloodthirsty bass stabs attack without mercy. First heard at SweetTooth's Rampage set, "PUCKER UP" immediately caught Kayzo's attention, and after one listen (okay, maybe 10+), we completely understand why.
We're proud to offer an exclusive listen to the track that we're confident will be a staple in live sets near and far for years to come. Get a sneak peek of SQISHI and SweetTooth's Welcome Records debut below, or stream and download "PUCKER UP" via your preferred platform upon its arrival on July 22!
Stream SQISHI & SweetTooth  – "PUCKER UP" on SoundCloud:
---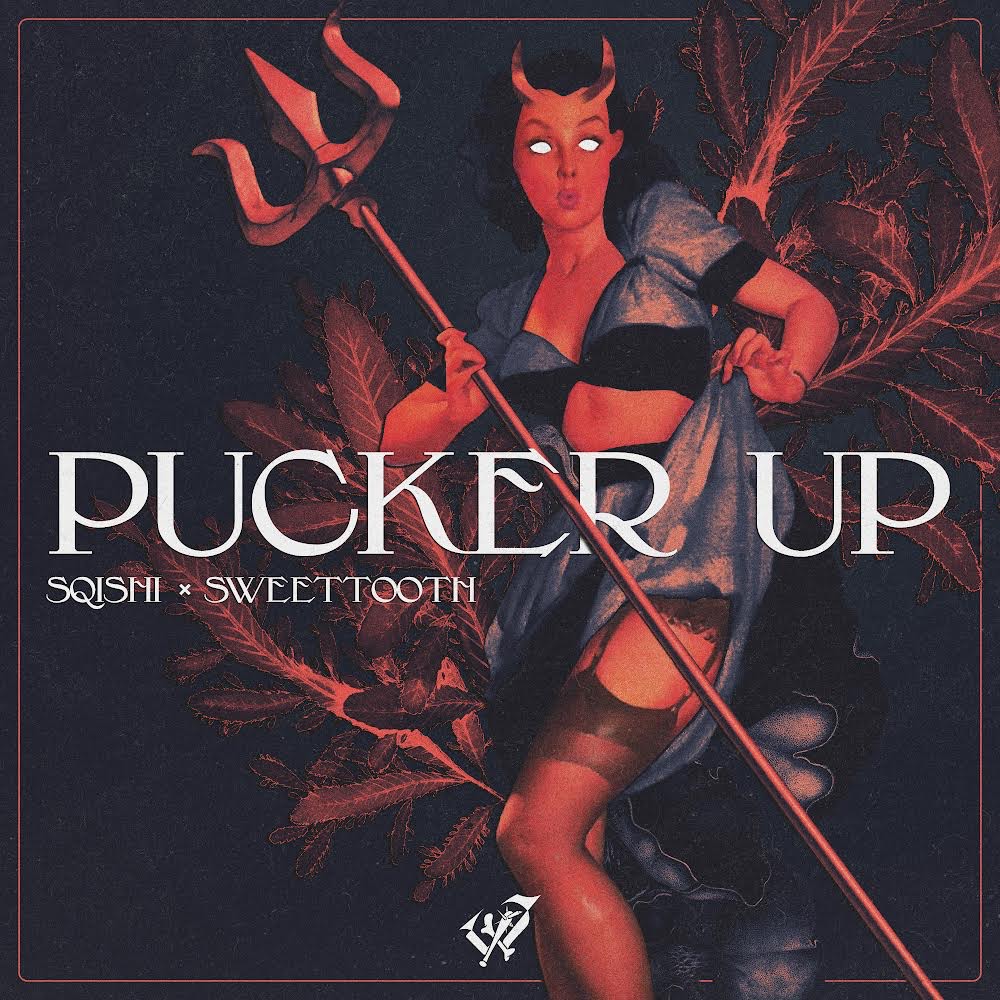 ---
Follow SQISHI on Social Media:
Website | Facebook | Twitter | Instagram | SoundCloud
Follow SweetTooth on Social Media:
Facebook | Twitter | Instagram | SoundCloud