GoldFish's 'Fourth Of July On The Waterfront' was a fabulous spectacle as they ushered in the Macy's fireworks display.
---
Fourth Of July On The Waterfront at Skyline Drive-In in Brooklyn was a truly fantastic way to spend the Fourth of July holiday for anyone on the hunt for one of the best views in NYC. With an all-day takeover by Deep Root Records and GoldFish headlining, the music was super entertaining. Add in the partnerships with Meraki Presents, Vantage Point Hospitality, and BK Venues, and there was truly a little something for everyone.
While the lineup wasn't stacked with boldface names, each of the artists curated by Deep Root Records were wildly entertaining. Most played a mix of original music and mash-ups of familiar pop, dance, and hip-hop tunes that kept the crowd on their feet and truly engaged. I do wish, however, that the lineup was posted somewhere before or during the performance because we never really knew who was playing so I could catch them in the future.
But when South African duo GoldFish took the stage, we were all fully immersed in the music at hand. These two really get into their show, layering on lots of live instruments, tossing cardboard goldfish into the crowd, and just working the audience in general. Their lovely set culminated in a perfect view of the world-famous Macy's fireworks set off from barges on the East River.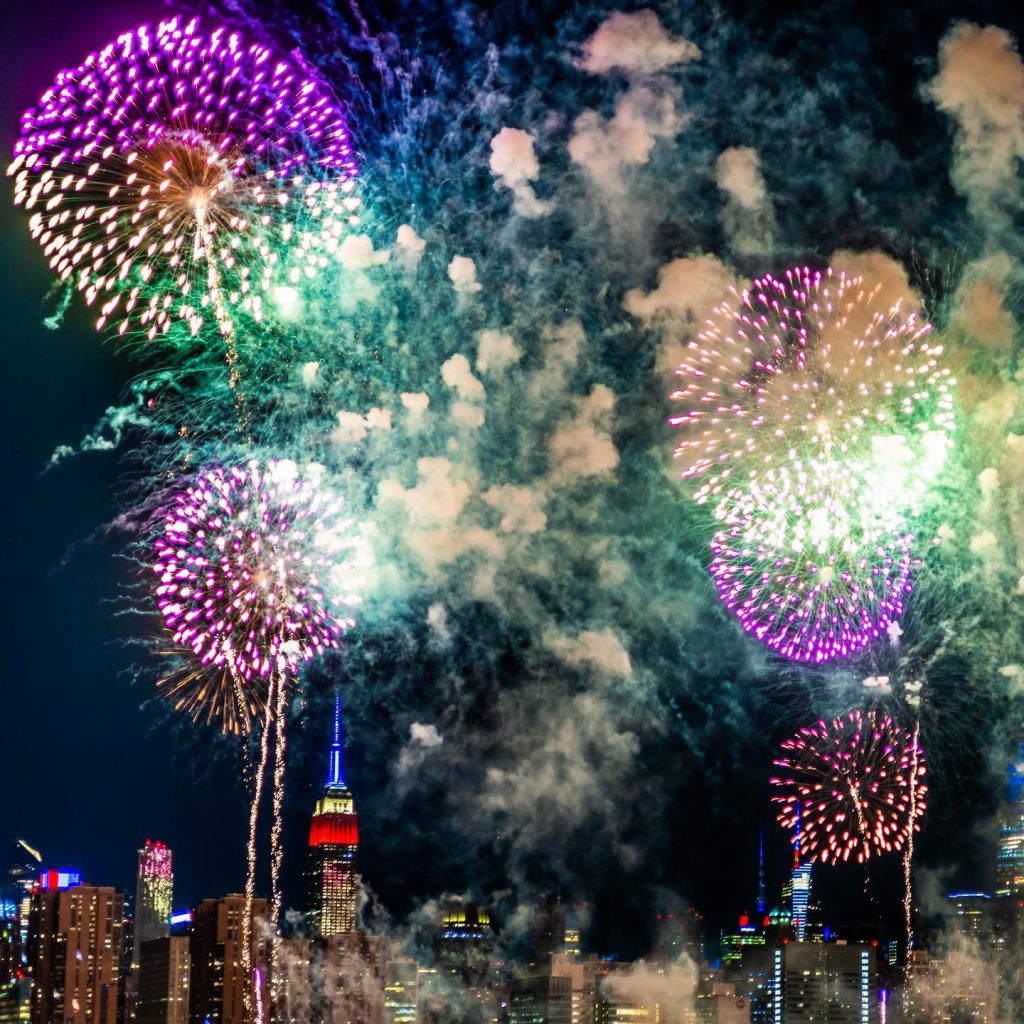 The event had several minor logistical snafus that I hope can be addressed before the next addition.
While listed as a 21+ event, IDs were never checked by security and there was also a lot of confusion over re-entry options (or not) as well. With three events at the same entry point, there was a need for coordination between the various security teams. Ultimately, though, none of this distracted from our enjoyment of the event.
Well, there was one fairly serious issue and that was with the Island Spice Grill food truck immediately next to the stage. For some reason, the staff of this truck felt the need to blare pop and big room tracks from the truck's sound system. This created sound bleed into the main stage crowd and also the main VIP area. I'm not sure why the event coordinators didn't tell them to shut down their sound system, and when I asked them nicely to turn off their music, I was told to "F— off." Nice.
Needless to say, I didn't patronize that food truck and, with many other options, I did not have to sacrifice good food. Between Yankee Doodle Dandy, El Toro Rojo, Health Station, Butchery & Beyond, and even Mister Softee, there were plenty of options. The Health Station smoothies were a particular treat in the blazing heat of the day.
Overall, this was a really fun event and the hiccups seem to be easy to overcome for future editions so I look forward to seeing how this event evolves in the coming years!
---
Follow GoldFish on Social Media:
Website | Facebook | Twitter | Instagram | SoundCloud | YouTube