Countdown NYE is set to return this year and the aliens have gifted earthlings with a summer sale to get in early on the action!
---
Last year saw Countdown NYE continue to impress those who flocked to the landing site at the NOS Events Center in San Bernardino as the grounds were transformed into an out-of-this-world experience. From the aliens dancing away in the crowd to the immersive production, wherever you looked there was something fresh and exciting. And to top it off the lineup was a dream for bass and house lovers alike with some of the top talents in the scene providing the soundtrack.
Now, just as the James Webb Space Telescope began to transmit the clearest pictures of the universe for the first time ever, another transmission was beamed down to Earth as well. The alien invaders who have begun their invasion of the planet have announced the fourth wave of their return to Southern California on December 30-31 for the upcoming edition of the festival.
Related: Want to know what it's like to be abducted at Countdown NYE? Check out our recap of the 2019 edition to find out why this event is truly out of this world!
While the lineup has yet to be beamed down, the aliens did provide some additional information for those who are planning to join them to celebrate New Year's Eve in style by dropping the details for the summer sale. Kicking off on July 14, this sale will give access to the lowest pricing for the festival with the option of locking in your passes on layaway for $9.95 down at the time of purchase.
GA passes start at $159.99 (+tax and fees), while GA+ passes start at $229.95 (+tax and fees). Those looking to enhance their experience will want to opt for VIP, which starts at $269.95 (+tax and fees) and gives earthlings access to exclusive areas, express entry, chill zones, a complimentary champagne toast, and more.
All pass types for Countdown NYE 2022 will be available during the summer sale on Thursday, July 14 at 12pm PT via Front Gate. Stay tuned for the lineup and more details and let us know if you're planning on getting abducted this year.
---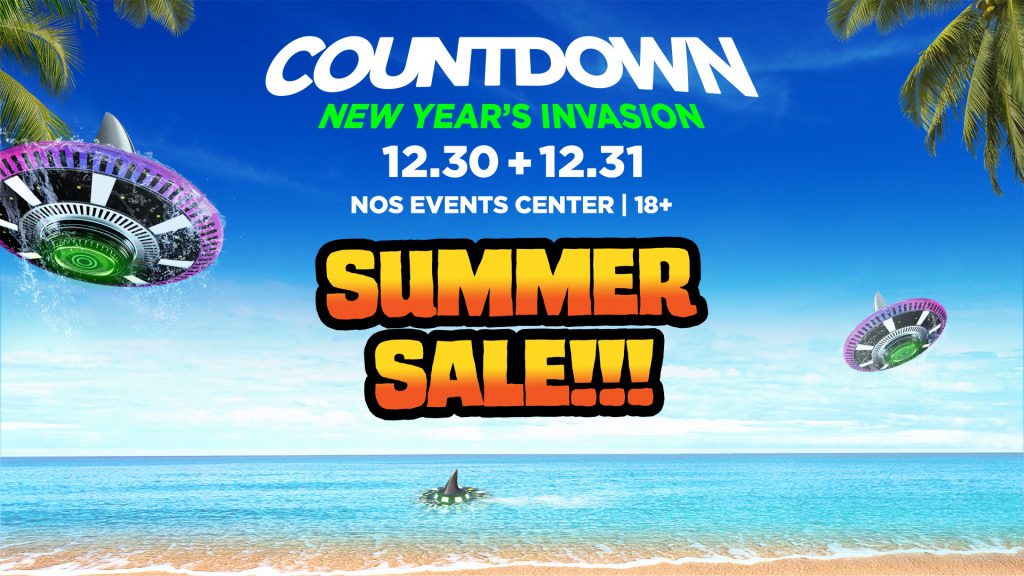 ---
Connect with Countdown NYE on Social Media: