Audien is bringing the sound of progressive house to Los Angeles, Las Vegas, Seattle, Dallas, Vancouver, and more this summer.
---
For over a decade, Audien has been the purveyor of uplifting tracks. Those released during the height of progressive house's popularity including "Wayfarer," "Circles" and "Leaving You" have become beloved classics, eliciting nostalgia and happy memories for many of us. In 2019, he self-released his debut album, Escapsim, with tracks that modernized that sound we had come to love and know Audien for.
Though this era of progressive house domination is in the past, Audien continued to keep the light on progressive house tracks and thus keeping the spirit alive. On social media, the mantra "progressive house never died" or PHND became his calling card. The sentiment was so popular fans even requested merch with it. Audien is now taking it one step further with his newly announced Progressive House Never Died Tour.
Kicking off on June 17 in Houston, the Progressive House Never Died Tour will make its way across North America to 12 cities. These include San Diego, Los Angeles, Orlando, Las Vegas, Vancouver, and more – with three additional dates to be announced! These shows are guaranteed to keep you moving along to the danceable groove of the genre Audien has mastered.
Tickets for Audien's Progressive House Never Died Tour go on sale Thursday, May 12. Use code PHND for access and head over to his website for more information on each show!
---
Audien Progressive House Never Died Tour 2022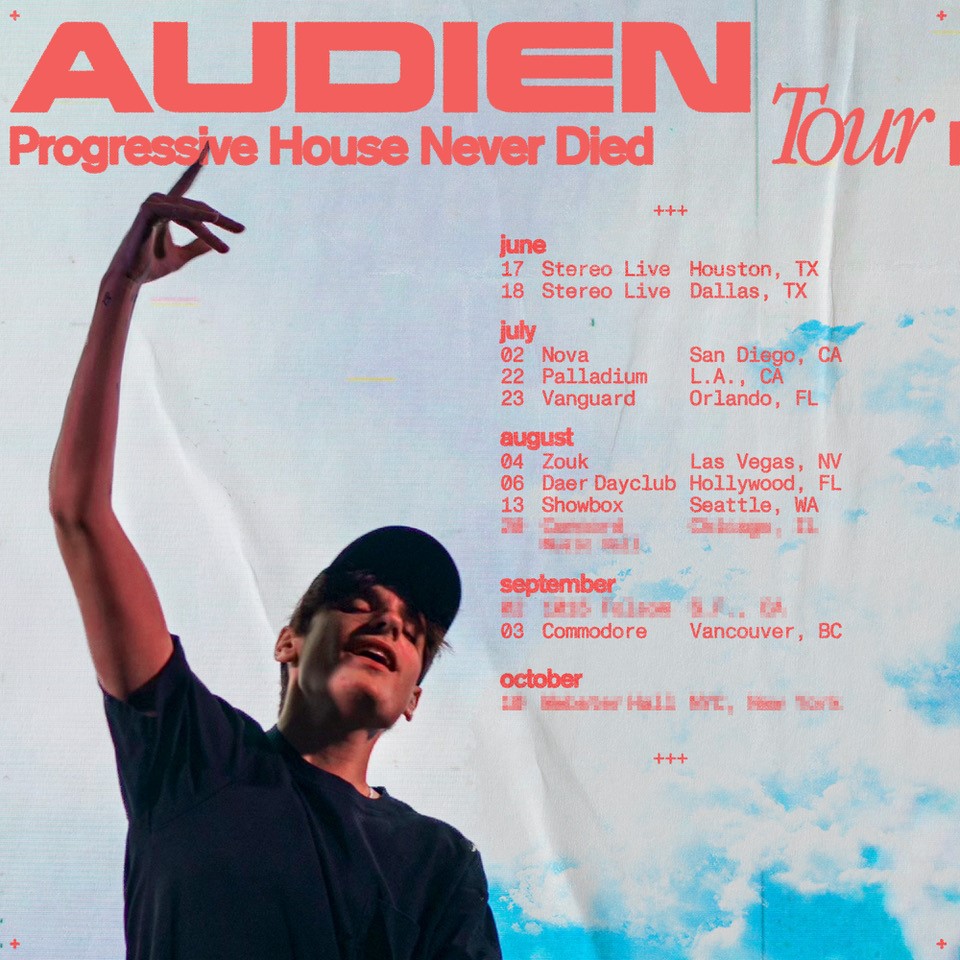 ---
Audien Progressive House Never Died Tour 2022 – Dates & Venues:
June 17 – Stereo Live – Houston, TX
June 18 – Stereo Live – Dallas, TX
July 2 – NOVA – San Diego, CA
July 22 – Hollywood Palladium – Los Angeles, CA
July 23 – Vanguard – Orlando, FL
August 4 – Zouk – Las Vegas, NV
August 6 – Daer Dayclub – Hollywood, FL
August 13 – Showbox – Seattle, WA
??????
??????
September 3 – Commodore – Vancouver, BC
??????
---
Connect with Audien on Social Media:
Website | Facebook | Twitter | Instagram | SoundCloud