Techno DJ and producer Enrico Sangiuliano unveiled his latest creative effort in the form of a time-limited imprint, NINETOZERO.
---
As one of the most influential artists in the current era of techno, Enrico Sangiuliano continues to push the boundaries of his sound while inspiring countless others to also explore their own creativity as artists. Over the years he's showcased his innovative nature – from taking the stage at festivals like EDC Las Vegas and Time Warp to releasing on labels like Drumcode and Natura Viva – and now he's embarking on a new voyage with a new imprint dubbed NINETOZERO.
In a scene where new labels seemingly continue to pop up by the day, Enrico Sangiuliano's NINETOZERO breaks the status quo by being one that acts as a temporary space for him to showcase his artistic efforts. This fresh imprint will only span over the course of three years – no more and no less – and is set to showcase a 10-chapter storyline from him that will allow his fans to dive into the depths of his mind.
This intimate look into Enrico Sangiuliano's creative process is one that will see him explore the world of sound design to deliver some new and exciting. Expect plenty of surreal tunes to surface as he continues to evolve and open up each chapter for the world to hear as he breaks with the traditional format of releasing music to create something temporary that leaves a lasting impact.
Stay tuned for the first body of work to be released in June. Until then, make sure to follow Enrico Sangiuliano and NINETOZERO for further updates and more information!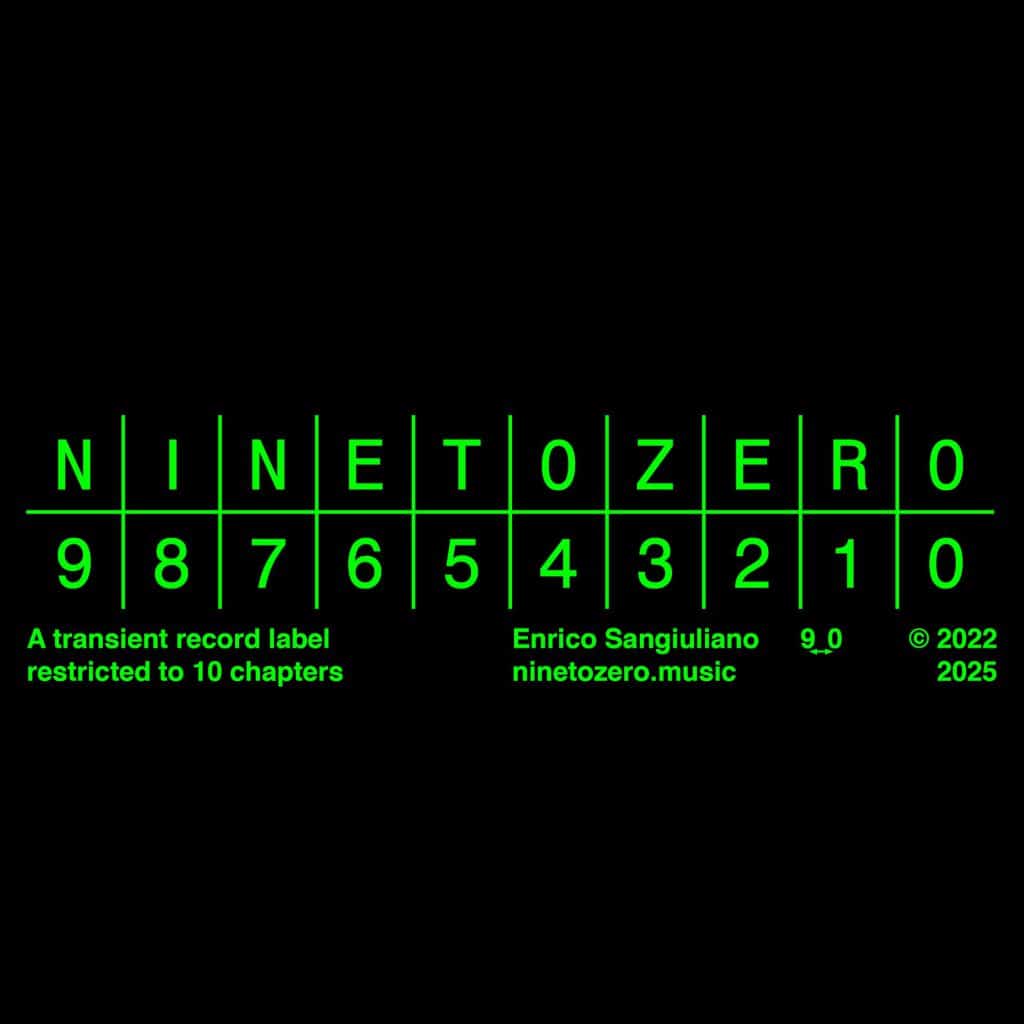 ---
Follow NINETOZERO on Social Media:
Facebook | Twitter | Instagram | SoundCloud | YouTube