Samplifire drops the final chapter of his Viking-inspired series with the release of the Ragnarok EP on Disciple Round Table.
---
While Samplifire rose through the ranks of the bass scene with early releases like the Misery and Nightmare EPs, over the past few years he's dived deep into the realm of Vikings and Norse Mythology for inspiration. This led to tracks like "Berseker" and "Helheim," as well as the Loki EP that brought some heavy stunners along with it as well. Now, Samplifire is bringing his trip to a close with the release of the Ragnarok EP.
Out now on Disciple Round Table, the Ragnarok EP features four tunes from Samplifire that will rain hell down on anyone who listens to them. The title track begins this quick trip and sees the French producer team up with another heavy-hitting artist in the bass scene, Kompany. The two artists deliver on "Ragnarok" with a perfectly aligned vocal that adds a layer of suspense. Then, the beat swells into a drop that will leave the jaws of anyone who hears it firmly on the floor.
From there, Samplifire offers up "Fenrir" for the masses to consume. This one is fiery and bites with gut-punching bass drops and high-end elements that warp the mind. And if you thought that flame-fueled ride was over you'd be wrong as "Friction" kicks the EP up a notch after its layers of distortion in the intro builds up to some of the heaviest drops on the EP. Once you've completely descended into the depths of the underworld, "Hel" enters the fray with its gritty elements and ominous vocal samples that will make you feel as if you're facing off with Queen Hel herself.
Listen to the Ragnarok EP on Spotify or your preferred platform, and let us know which leg of Samplifire's journey into the Viking realm you loved the most in the comments!
Stream Samplifire – Ragnarok EP on Spotify:
---
Samplifire – Ragnarok EP – Tracklist:
Ragnarok (with Kompany)
Fenrir
Friction
Hel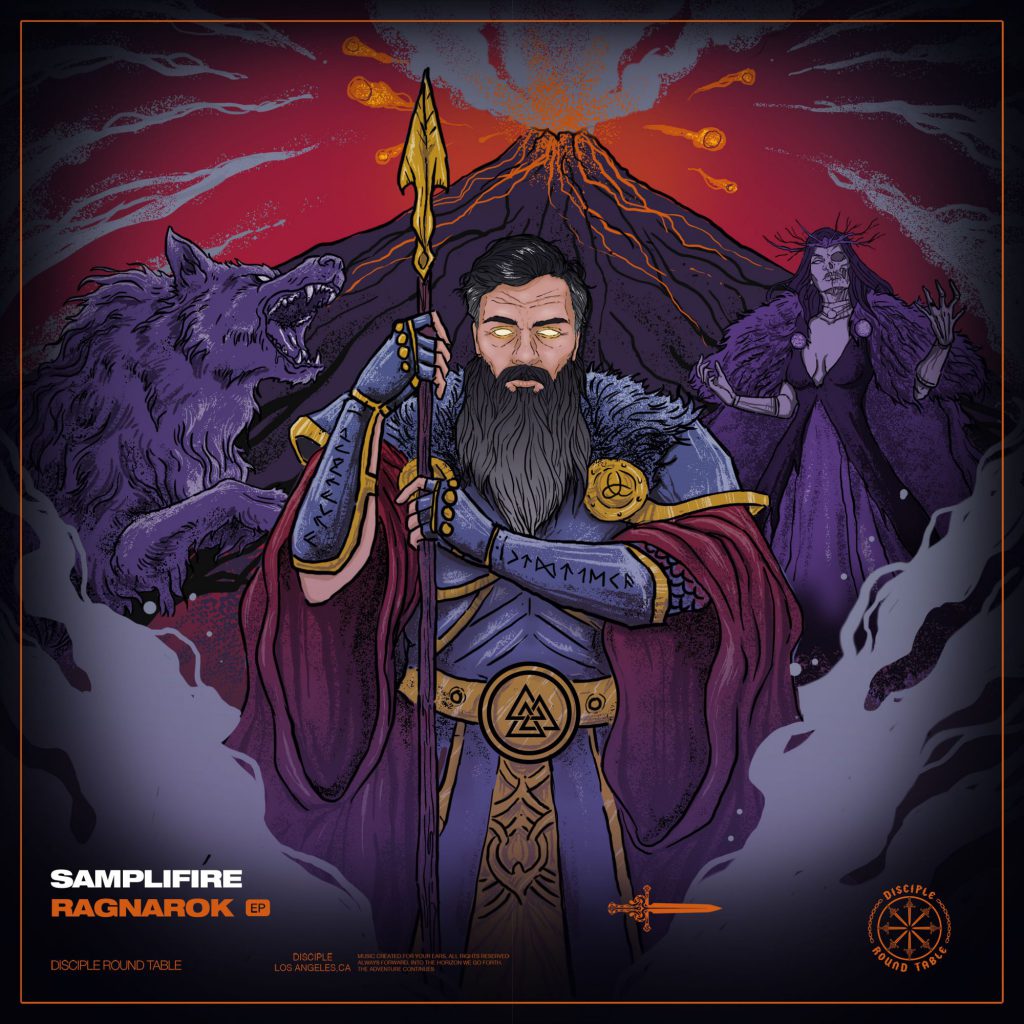 ---
Connect with Samplifire on Social Media:
Facebook | Twitter | Instagram | SoundCloud