French producer Kavinsky brings his vaporwave sound with his sophomore album, Reborn, telling a story of love, loss, and everything in between.
---
French electro-pop producer Kavinsky is certainly a pioneer when it comes to his genre. Since stepping onto the scene in 2005, Kavinsky has made a huge impact with massive releases like "Nightcall" and "Odd Look" featuring The Weeknd. From opening for Daft Punk on their coveted Alive world tour to working with some of the greatest artists of our time like Justice, he's a legendary name within the electronic music community.
Now, nine years after his debut album Outrun, Kavinsky is back with Reborn on Astralwerks. He introduced us to the first singles off Reborn over the past year including "Renegade," a collaboration with Gaspard Augé of Justice and vocals from Cautious Clay, and "Zenith" with Prudence and Morgan Phalen. This album allowed him to evolve in his artistic expression.
Be sure to check out Reborn on Spotify or your favorite streaming platform, and let us know what you think in the comments below!
Stream Kavinsky – Reborn on Spotify:
---
Kavinsky channels his rebirth in the opening track "Pulsar" as a deep heartbeat pulsates, introducing us in an electrifying way to Reborn.
As the heartbeat echoes out, the title track "Reborn" opens with his iconic '80s style synth featuring perfectly matched vocals from Romuald. This is followed by the electrifying "Renegade," which fades out into "Trigger" channeling an intense scene straight out of a Japanese anime.
"Goodbye" opens in a dramatic way, matching the nostalgic soundscape of a love song. Kavinsky parallels Sébastien Tellier's soothing voice with piano accompaniment before all instruments abruptly end, finishing the song with just whispered goodbyes. "Plasma" alludes to an epic battle scene with intense synths and pounding piano. Morgan Phalen offers his vocals to this profound and timeless track. As it fades out, "Cameo" takes over with a haunting backbeat and theatrical synths partnered with vocals from Kareen Lomax.
Inspired by video games, "Vigilante" uses quick pixelated synths and technical undertones while Morgan Phalen's voice is pitched down creating a superhero-inspired track. Iconic to the '80s sound, Kavinsky pairs an array of electric stringed instruments with a haunting vocal backing in "Zombie," which is reminiscent of Michael Jackson's "Thriller."
Opening with a synthesized piano, "Outsider" slowly makes its way into a steady beat as a whirling synth continues to change direction. This almost gives this song a mournful sense as the strings take over and overwhelm the senses. As the album comes to a close, "Horizon" slows things down with the steady beating of a heart as robotic voices create a scene of that well-known anime sunset over the horizon as the track fades out.
Kavinsky never fails to leave fans intrigued with his unique vaporwave style and anime-inspired beats. This album is a theatrical masterpiece and evokes every emotion between joyful and overwhelming darkness, reflecting on the love and the loss in life. Serving as a testament to Kavinsky's unique '80s inspired electro beats, Reborn is a stunning album perfect for a late-night drive, windows down, without a care in the world.
---
Kavinsky – Reborn – Tracklist:
Pulsar
Reborn (feat. Romuald)
Renegade (with Gaspard Augé, feat. Cautious Clay)
Trigger
Goodbye (feat. Sébastien Tellier)
Plasma (feat. Morgan Phalen)
Cameo (feat. Kareen Lomax)
Zenith (feat. Prudence & Morgan Phalen)
Vigilante (feat. Morgan Phalen)
Zombie
Outsider
Horizon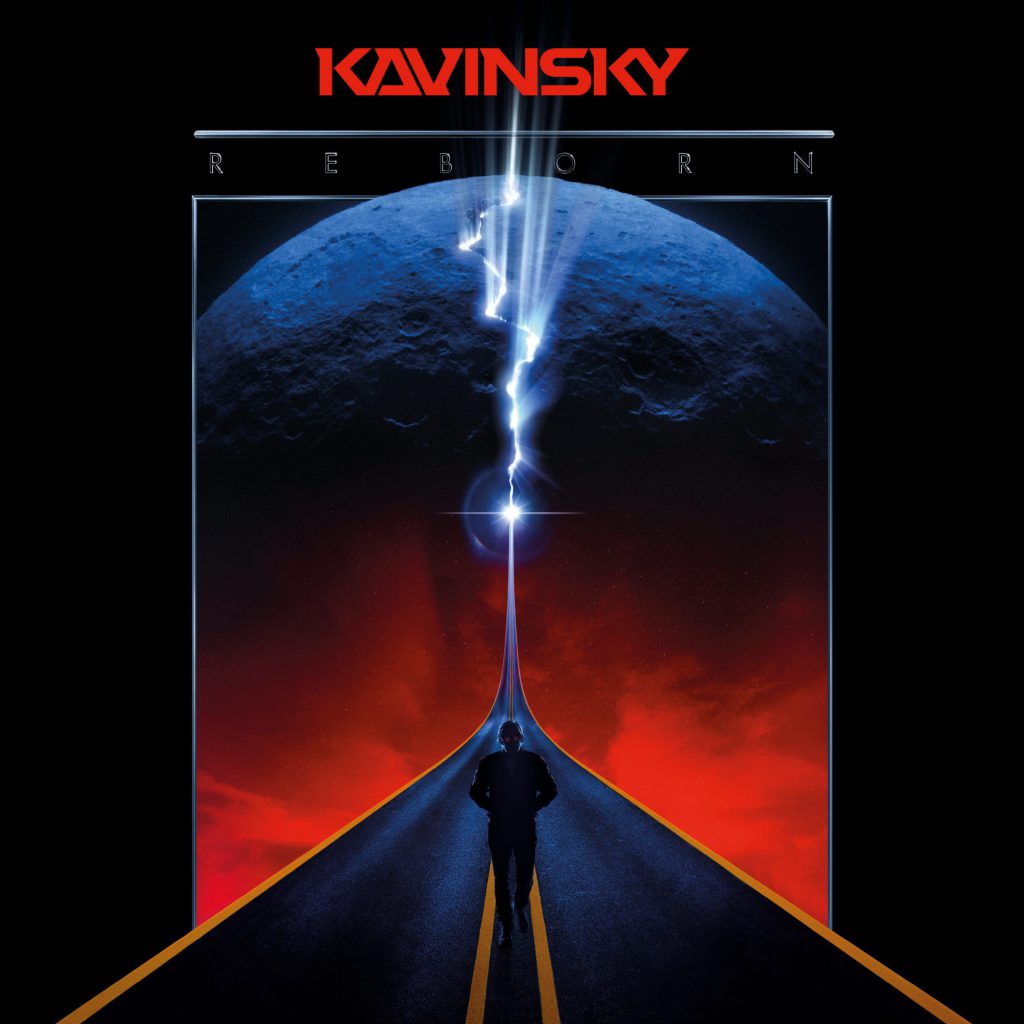 ---
Follow Kavinsky on Social Media:
Website | Facebook | Twitter | Instagram | SoundCloud | YouTube