Nicole Fiallo brings her Cuban heritage and diverse sounds to her productions, and we sat down with her to learn more about her story.
---
When it comes to nostalgia, Nicole Fiallo does a terrific job of weaving together not only old and new sounds, but old and new cultures, too. Her Cuban-American family, her Miami roots, and her current home in New York City all come together to make her funky style both unique and familiar. The pace of her music has followed her personal journey with her latest tracks keeping time with the unstoppable pace of NYC. While she's been producing since 2015, Fiallo really hit her stride in 2021, and her 2022 efforts show no sign of slowing down.
After previous releases on the likes of Techne Records, Happy Techno, Wyldcard, and Baikonur Recordings, Nicole Fiallo recently made her Unlearn Records debut with the Gimme Gimme / I Wanna Jack EP. She brings some tech house-style heat to the Doc Brown-led label with this two-track EP. Both tunes are bound to be dancefloor favorites with fresh new beats and several nostalgic callbacks.
Looking to gain some insight into the mind of this rising force in the house scene, we caught up with Nicole Fiallo to chat about her roots, recent tunes, and more as Miami Music Week continues on in full swing. Give a listen to her wonderful guest mix a listen on SoundCloud, download or stream Gimme Gimme / I Wanna Jack on your preferred platform, and continue on below for the full interview!
Stream EDMID Guest Mix 316 || Nicole Fiallo on SoundCloud:
---
Hi Nicole, it's great to catch up with you! As a Cuban-American who grew up in Miami, how are you finding New York City? How long have you been here?
New York City has been a dream. I've been living here for the past 5 years, first in Manhattan and now Brooklyn. Daily life is definitely a lot different than the laid-back flow of South Florida but I wouldn't trade it for the world!
Currently, all eyes in the scene are focused on Florida as it's now Winter Music Conference/Miami Music Week. What does that event, and Miami in general, mean to you?
Miami is home, and will always be. It's the city that raised me and I still have all my family back there. WMC / MMW will always be a special time of year for me too because I first was introduced to that world of "house" around the same time I was getting into DJing. I can truly say that some of the most magical moments of my early years were spent on those dance floors and DJ booths.
You've commented previously that you are an "old soul" and take inspiration from early hip-hop, disco, freestyle, and even jazz. As a child of the '80s, I love how you weave in familiar sounds with something truly unique. How do you find a balance between a classic sample and your signature style?
I really do consider those classic sounds as my roots. It's music I grew up listening to and truly loved all my life, so a lot of my artistic creativity stems from those familiar sounds. Those old school cats seriously knew what they were doing and I love to be able to feed off that inspiration to create my own unique sound.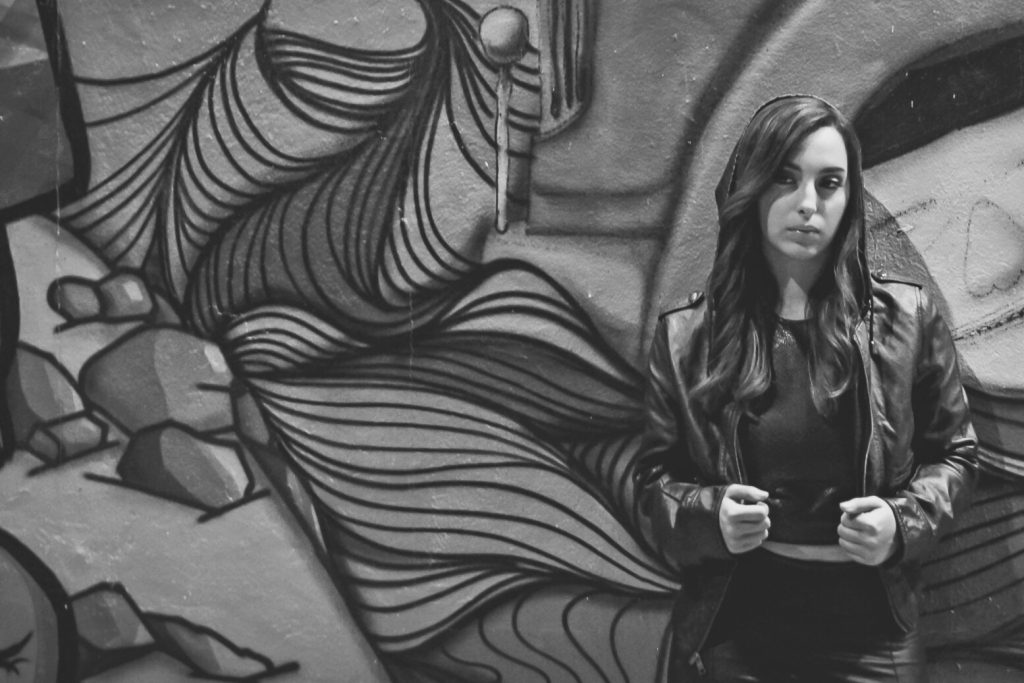 You just released a new EP Gimme Gimme / Wanna Jack on Doc Brown's Unlearn Records. Both tracks are tech house burners! Tell us a little about the origin of these two tracks – including the '80s samples in "Gimme Gimme".
Thank you! I mean, there's no doubt about it that ABBA's "Gimme! Gimme! Gimme!" is an absolute classic. The idea behind the track came to me during one of my sample searching days. I was sifting through FX samples and I came across this loop that "caught my ear" because it sounded similar to that main riff on ABBA's tune (you can hear the FX sample build up in the main break as an added melodic element).
I remember stopping everything I was doing after I heard that sample, popping open a Logic project, and getting the thought down right away. Needless to say, the idea came together within hours. And for "I Wanna Jack" it was a similar situation. The vocal sample was what drove the idea home and the beat was inspired by the fact that I knew I had to put something together that really made you want to "jack."
It's nice to see some decidedly Latin sounds weaved into your music to honor your heritage. World sounds in dance music are really popular these days. When you bring this into your creations, are you doing this for you or the listener or both?
I can definitely say for both. Of course, part of it is because I genuinely enjoy those sounds, but also because I know there are many other people out there like me who love those styles of music as well, so weaving those sounds into my productions allows me the opportunity to connect with people in a unique way.
Something I really love about your music is that I can see a place for it on the dance floor, on the radio, and in our homes; it has broad appeal. That said, when you are creating new tracks, are you thinking of when and where they will be played and putting your energy into that? Or aiming for broad appeal?
Honestly, I'd have to say more of a broad appeal. Music-making for me is a way for me to let my creativity flag fly. When I sit down to produce, I never try to force anything. My main goal when I'm creating a new idea is to hope to be able to connect with someone, somehow, wherever they may be. I like to make music that will go off on a packed dance floor, but also music that's going to hit you while you're laying poolside or relaxing in your backyard. I love the fact that through my music I can connect with so many different people who enjoy different styles of music.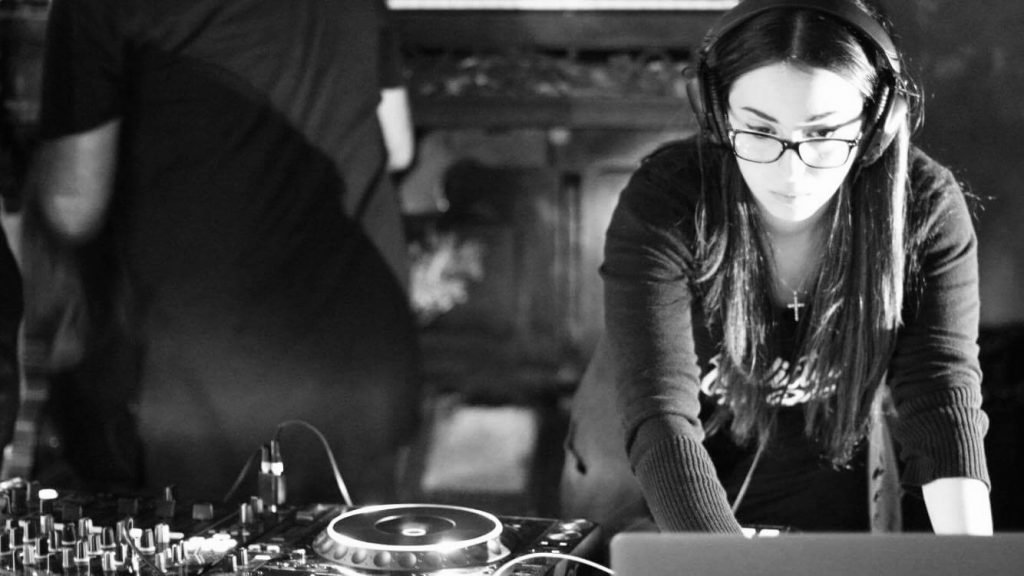 The year is young and you've already had several new releases including "El Cantante" last month. What else can we expect from you this year?
I've got some awesome collaborations coming up with some very talented artists from all around the world: England, Norway, Mexico, Peru, and Spain to name a few. I've also got a couple of remixes in the works and solo projects confirmed through July, with newer projects currently coming to life that I'm hoping to sign for the second half of the year. Gig wise, I've got a show here in Brooklyn on March 30 to close out Women's History Month, and some exciting events lined up for the summer.
Let's close out with something fun! With your move from Miami to NYC – what's one thing you love that is uniquely New York and one thing you really miss from Miami?
New York is SO unique in so many ways, it really makes it difficult to narrow it down. But I will say one thing I truly love about living here is no matter who you are or what you enjoy doing, there really is something for everyone in this city. One thing I really miss from Miami, aside from my family, is authentic CUBAN FOOD! [Laughs] NYC has some of the best food in the world, and every cuisine you can imagine, but my fellow New Yorkers are slacking when it comes to getting that Cuban flavor just right… I still love them though, they make up for it with the delicious pizza!
---
Follow Nicole Fiallo on Social Media:
Website | Facebook | Twitter | Instagram | SoundCloud