Los Angeles-based artist UUNION continues his rise through the ranks of the scene with his diverse sound and impeccable tracks.
---
Austin Karr is a DJ and producer who has released music under a number of aliases over the years, but his latest project, UUNION, is gearing up to be his best yet. While his earliest electronic influences arrived from the likes of deadmau5 and Skrillex, he's since gone on to immerse himself in nearly every facet of the electronic music realm with elements of house, experimental bass, and more finding their way into his releases.
Last year marked the grand arrival of UUNION on the release front. This included a fantastic bass house tune, "Upgraded," that landed on Low Freqs, along with another heater that dropped on House Of Bangerz, "In Your Body." This year has seen him continue his path by heading to FORWARD with his latest single, "Don't Even Try," which flipped the script on his house-influenced sound to dive deeper into the bass realm.
Now, with much of the year still ahead of him, UUNION swung by to chat about his artistic journey and his plans for the year – and spun up a solid mix for fans new and old alike to bask in. So stream his exclusive guest mix on SoundCloud and read on for the full conversation!
Stream EDMID Guest Mix 313 || UUNION on SoundCloud:
---
Hi Austin, thanks so much for taking the time to chat with us today. Before we get to the present day, let's dive back into the past. Who were some of your earliest musical influences and when did you first listen to electronic music?
Hey, thanks so much for having me! Honestly, I grew up on metal and rock, like stuff from Disturbed, Slipknot, and Korn. What actually got me into electronic music was actually Skrillex and deadmau5! I was huge into progressive house back then, and when Skrillex came around, everything changed for everyone, really. 
Was there a certain point in time when you realized you wanted to pursue a career as a DJ and producer? What led to that point?
I think it was when Skrillex dropped Scary Monsters & Nice Sprites! I remember my friend showing me that album right when it came out, and I was totally blown away. At that moment he and I both kind of banded together and figured out how to get GarageBand, and eventually Ableton, and the rest is history. I actually DJ'd my first show maybe a year later (I think I was like 14), and totally didn't know what I was doing and I cried after. [Laughs] Good times. 
Prior to the creation of UUNION, you released music under other names including Alexander Moss and Haeworth. What led to this shift to a new alias?
Over the past couple of years, I've gone through so many aliases. Before even those, I found success through my alias Tranquillité, which is now dead and has been dead for a while. The reason why I've shifted so many times is that the music I was making at a certain time did not reflect where I wanted to go, and what I wanted to be known for. From Progressive House and RnB to Hip-Hop and Future Garage, it was always super difficult to stay in one lane. As I've grown older, and my vision matured, I am definitely in a place where I know what I want, and I'm actually happy with the music that I have in the cellar!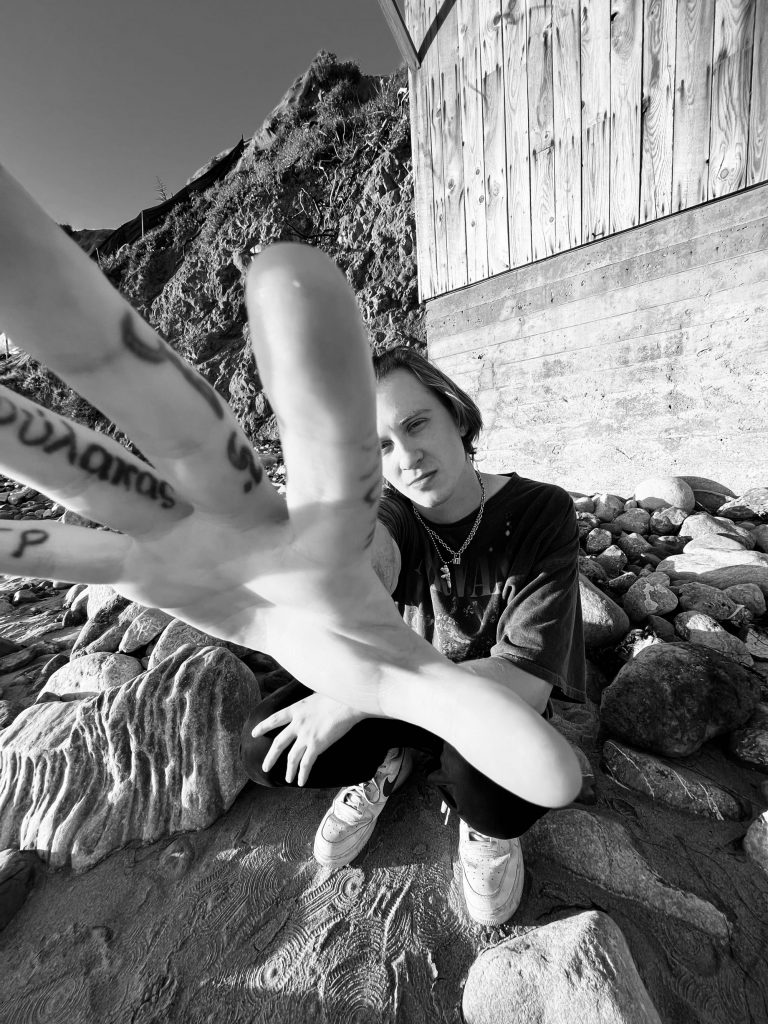 Last year saw the release of "In Your Body" on House of Bangerz and "Upgraded" on Low Freqs. What has it felt like receiving support for these tunes from two labels known for their curation abilities?
It's honestly pretty crazy. I had literally no following whatsoever and knew absolutely nobody. Like everyone else, I was super into house at the time. It was kinda around the time Tech House was blowing up, as well as more Bass House stuff coming up. I think a lot of it was the right time, right place, but I still find it crazy.
I'm actually super good friends with the people over at Low Freqs as we live super close together! I have absolutely nothing but love for the guys that run Low Freqs. Definitely hold many thanks to them for taking a chance with me. When it came to "In Your Body," it was actually a track I didn't really care too much about and a lot of my friends really liked it and said I should say fuck it and send it out. Not really believing anything would happen with it House of Bangerz picked it up, and I still see people playing it out! Like what? Crazy to me. 
Your latest release, "Don't Even Try," recently dropped on FORWARD and sees you explore the more experimental bass side of your sound. Did you have to switch up your mindset when making this track compared to your previous singles?
Absolutely. I saw EPROM and G Jones b2b at Hard Summer, and it really changed a lot of what I wanted musically. Earlier I was talking about Skrillex, and the impact he had on my sound and pretty much made me start making music. Kind of a similar experience, but more so it was like introducing me to a whole different sound. I will remember that show for the rest of my life cause it really had a major impact on my vision of who I wanted to be and where I wanted to take this shit. 
When you're approaching a mix like the one you spun for us today, what's going through your mind? Is it different than when you're playing a show?
For stuff like this, I wanted to throw in some unreleased stuff, plus just shit I have been feeling, ya know? I'm not looking to impress anybody with some crazy DJ skills, cause I'm far from that. [Laughs] I just try to vibe out and see what happens and have a good time doing it. Shows, for me personally, are much more planned out and executed in a way that lets me be able to express my vision more vividly.
Let's talk about the scene in LA really quick. As someone who wasn't originally from SoCal, what has your experience been like since moving there from Kansas?
[Laughs] Wow, you did your research! I haven't been there since like 2017? I think? And then before that was early 2013. So I've had the majority of my life there (so far), but the majority of my inspirations came from here in Los Angeles. Both are just vastly different places, with vastly different scenes and cultures. It's incredibly hard to even compare the two. I love it here – couldn't imagine being anywhere else! 
Finally, what are some goals that you hope to achieve in 2022? Can we look forward to more tracks dropping?
Definitely, two tracks dropping in March so far! We'll see what else happens! I'm really looking to get an EP or two out this year w/ some pretty big names, as well as some of my really great friends! This year is all about the music! Can't wait to show everyone what I got in store! 
---
Follow UUNION on Social Media: