The Knocks collaborate with longtime friend and fellow talented artist Dragonette for their latest release, "Slow Song"!
---
New York City-based electronic duo The Knocks has been hard at work in the studio the last year. The two have been giving fans a taste of what they have been working on ahead of the release of their third studio album, History, out April 29. So far, The Knocks have released three singles in the forms of "R U HIGH" featuring Mallrat, "Bodies," and their most recent release "Slow Song" which sees the duo reconnecting with Dragonette who they opened for on one of their first tours in 2012.
A full-circle moment, "Slow Song" combines their seasoned skills a decade later – and although it might have slow in the title, it will surely get you moving quickly. The track begins with a funky driving bassline recorded by Blu DeTiger. The bassline is a prominent part of the tune keeping the vibes high throughout the entirety of the track. After the intro measures, Dragonette's dreamy pop vocals enter and accompany the bassline in perfect harmony. Every aspect of the song from Blue DeTiger's bassline to the production flare from Nick Brown's drums, St. Lucia's Rossi on guitar, and The Knocks signature disco sound all culminate into one serious feel-good song.
Bringing the track to life visually is the accompanying music video directed by Austin Peters. It stars Aquaria, winner of the tenth season of RuPaul's Drag Race, and begins with her closing up shop at her day job before hitting the streets to let go of stress through dance. Aquaria performs a beautifully choreographed dance routine through the streets of Mexico City and ends up in a club where The Knocks and Dragonette are performing.
Embracing the vibe of the track, Aquaria takes to the empty dance floor and brings it to life with her energy later being joined by other patrons of the club. In the end, Aquaria reluctantly returns to her day job at the pharmacy, reminding us to always chase whatever it is that sets our hearts on fire.
Watch the music video on YouTube, stream or purchase "Slow Song" on your favorite platform, and let us know what your thoughts are in the comments!
Watch The Knocks (with Dragonette) – Slow Song on YouTube:
---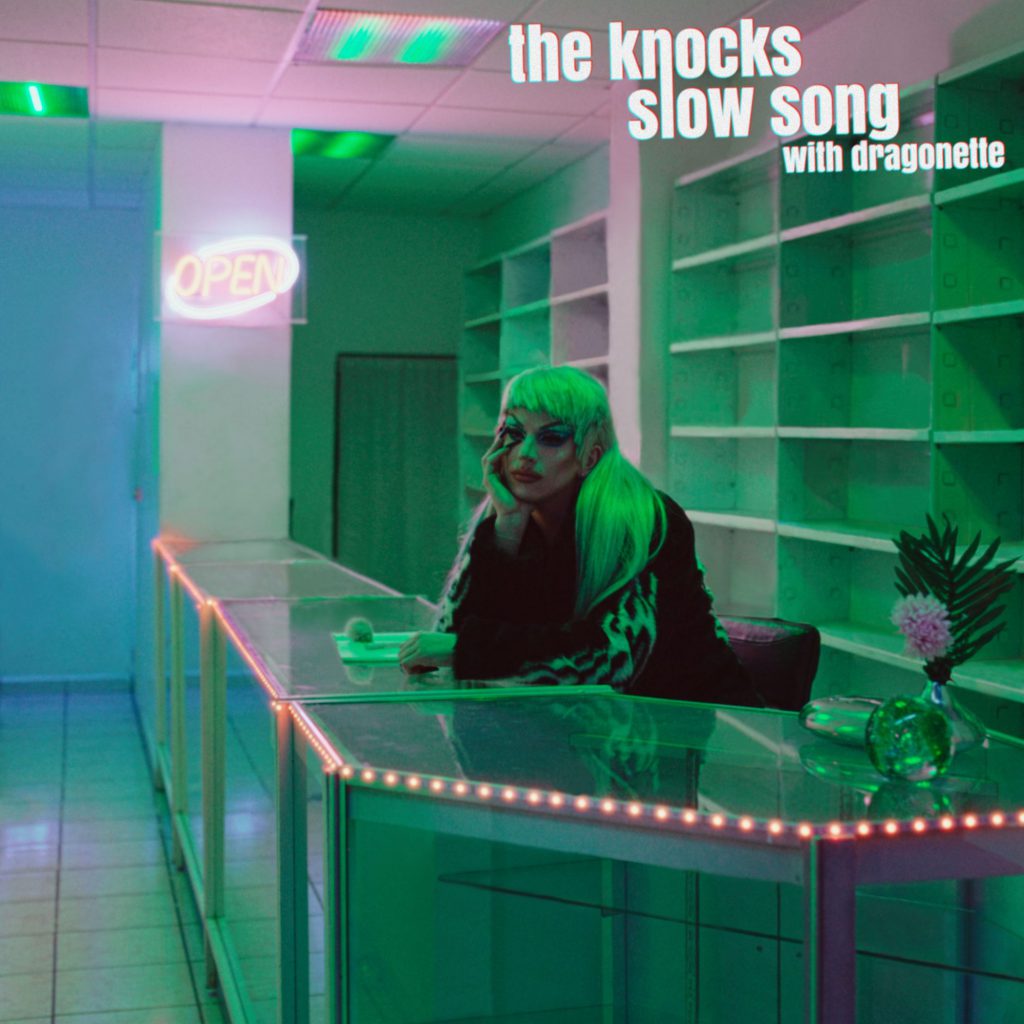 ---
Follow The Knocks on Social Media:
Website | Facebook | Twitter | Instagram | SoundCloud | YouTube
Follow Dragonette on Social Media:
Website | Facebook | Twitter | Instagram | SoundCloud | YouTube