St. Lucia signs to Nettwerk and release their first single in four years, "Rocket On My Feet," with an accompanying music video.
---
St. Lucia is back with their first single in four years! Led by husband and wife Patti Beranek and Jean-Philip Grobler, this duo is the epitome of feel-good Indie-Pop music and their latest release, "Rocket On My Feet," puts those vibes on full display. This tune reels you into it a dream world where dancing and casting out negativity are thematic elements found throughout the entire song.
Reminiscent of ABBA's disco-infused tunes from the '70s, "Rocket On My Feet" begins with a synth-driven beat before launching listeners into an undeniably groovy crescendo of punchy drums, airy vocals, and slick guitar melodies. Accompanying the release is an animated music video directed by Lauren Haug. In true St. Lucia fashion, the video boasts a vintage look that shows Patti and Jean-Philip working together to bring their project blueprint to life.
As "Rocket On My Feet" blares through the boombox, Patti and Jean-Philip are hard at work checking off the final boxes that will allow them to blast off into the night sky. When the final touches are completed on their intergalactic spacecraft, neighbors gaze in awe as the two take off into the stars with "Rocket On My Feet" as the soundtrack.
Check out the music video for the tune below, stream or purchase "Rocket On My Feet" on your favorite platform, and stay tuned for more to come from St. Lucia in the coming months.
Watch the music video St. Lucia's "Rocket On My Feet" on YouTube:
---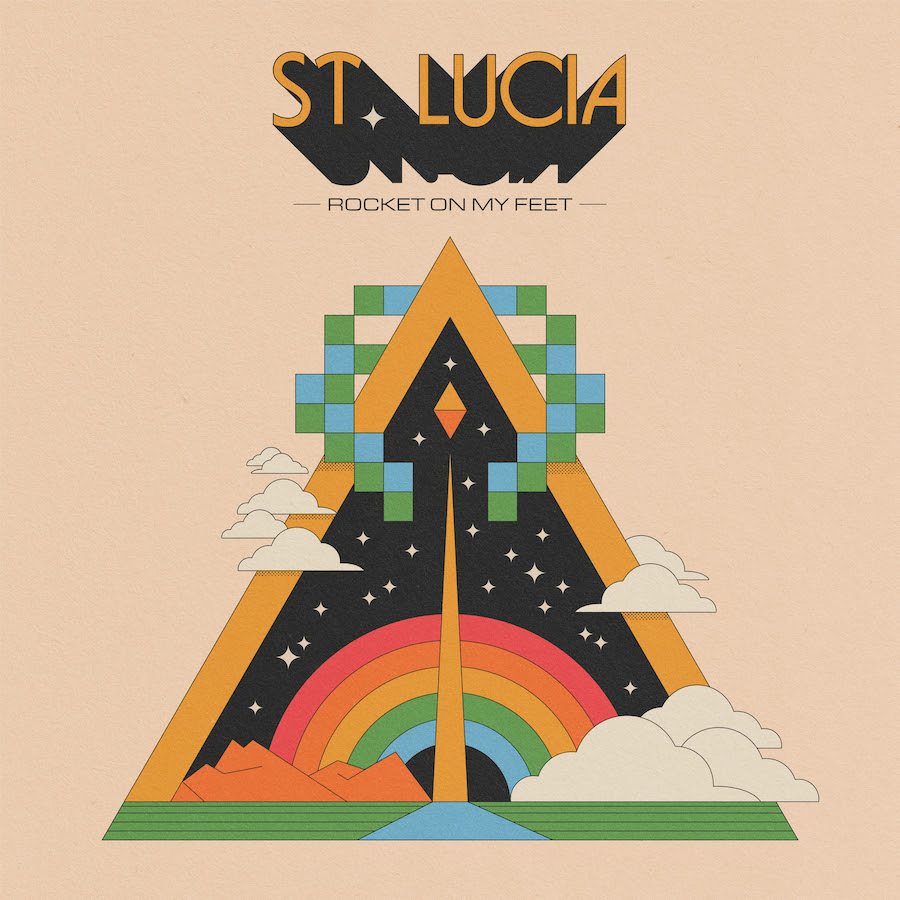 ---
Follow St. Lucia on Social Media:
Website | Facebook | Twitter | Instagram | SoundCloud | YouTube