Florida's bass scene continues to grow and Steller is one of the freshest to arrive from Miami with some immense releases in tow.
---
New artists in the dance music scene continue to push the boundaries of the genres they champion, and one of the producers who has helped show off the future of the bass realm is Steller. This Miami-based dubstep artist is carving out her own space in the scene with each passing release and performance, and it's clear she's not taking any prisoners on her path of domination.
While Steller's initial releases, "Pure Bliss" and "Breathe," arrived in 2020, she exploded in an even greater way in 2021 with even more tunes for fans to headbang their day away to. This included her debut EP Day Dreaming and songs such as "Blast Off" and "Ego Death," while she flexed her collaboration skills by teaming up with Jessica Audiffred on "The King Is Dead" and Evalution on "FL Sound" to close out the year.
Beyond her recent releases, the return of live shows allowed Steller to begin dominating the decks as well. She graced the stage at festivals like EDC Orlando and Project Z while also joining Subtronics at Cyclops Cove and helping usher in the new year with a strong performance at the debut of Countdown Orlando Invasion.
Riding the wave of support from the likes of Bassrush in the scene already, it's clear that Steller has set off to become even bigger in 2022. But before she embarks on her mission this year, we caught up with this rising bass phenom to chat about her roots in the scene, recent releases, and plenty more. So listen to her guest mix and read on for the conversation with Steller!
Stream EDMID Guest Mix 305 || Steller on SoundCloud:
---
Hi Steller, thanks so much for taking the time to chat with us today. Let's kick this one off by diving into your past! Who were some of your earliest musical influences, and what led you to find a love for all things bass?
Thanks so much for having me! Well, I grew up listening to a lot of classic rock. I would say some of my earliest influences were Led Zeppelin, Jimi Hendrix, and The Rolling Stones. From there, I got into indie/alt-rock and was a fan of anything from Young the Giant and Alt J to Good Charlotte and Panic at the Disco. I started getting into electronic and bass music with glitch hop and artists like Pretty Lights and SuperVision. I find that bass music and rock have a similar energy, and I liked that those artists incorporated organic instruments in their beats.
Was there a specific moment you realized you wanted to pursue a career as a DJ and producer? What helped push you to learn to mix and create music?
I always knew from a young age that I wanted to do something that involved music. I started playing guitar when I was ten and took voice lessons. After going to my first rave as a teenager, I just completely fell in love with the music and the whole culture. I went into producing because I felt that the creative possibilities were endless, and I liked that I wouldn't have to be confined to one specific instrument.
After deciding I wanted to take production more seriously, I studied audio engineering in college and got a Bachelor's Degree in music. The whole mixing came after, and it honestly didn't come so naturally at first. [Laughs] I would practice by making mixes in different genres on my controller.
What's the biggest piece of advice that's been given to you so far in your career?
The biggest piece of advice I've received so far is two things. One is never to compare yourself to other artists. The other is never to be afraid to put your music out into the world because there's guaranteed to be at least one person who will vibe with it, not to mention you should be proud of your creations. It takes a lot of vulnerability to share that with everyone.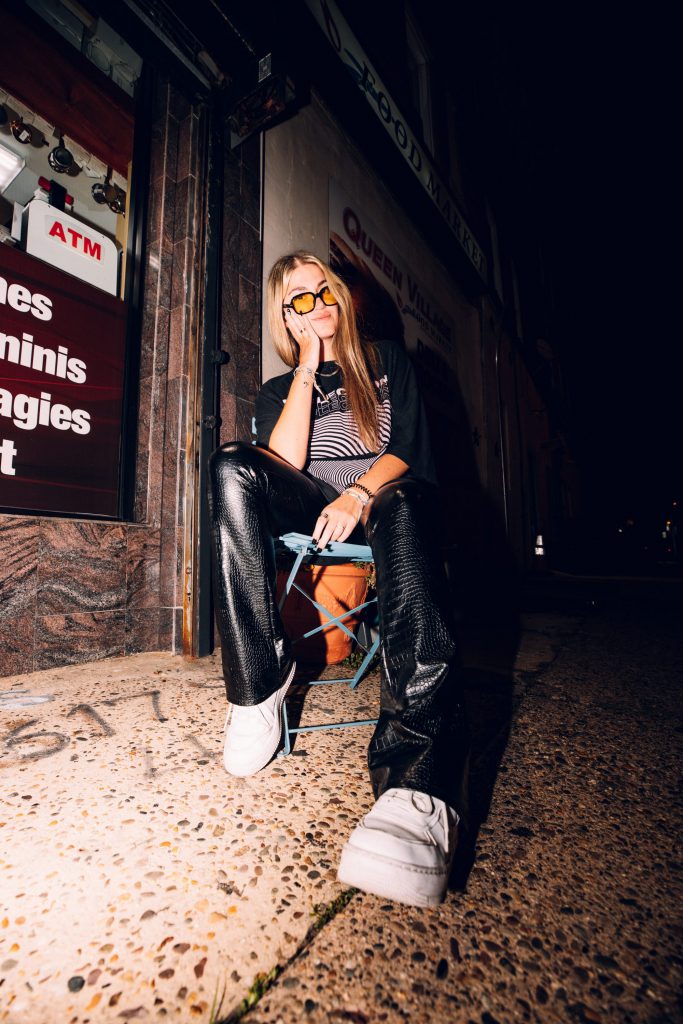 Moving to the present, you exploded on the scene in 2021 with a number of releases, including "Ego Death," "Blast Off," and "The King Is Dead" with Jessica Audiffred. When you're sitting down to create tracks like these in the studio, what's your typical production process?
My production process is very chaotic, honestly! It's a lot of trial and error. I'll usually sit down with some melody or idea in my head and go from there. I'll often browse through samples to spark some inspiration, and after I have a good starting point, it flows from there.
You also released your debut EP, Day Dreaming, as well. Did you produce these tunes with the full release in mind? What was it like creating a full body of work compared to just a single?
I actually didn't produce that EP with the full release in mind. I made "Day Dreaming" first and had the idea that I wanted to make an EP eventually, but the rest of the tracks were their own entities but ended up flowing together nicely, in my opinion! This next EP I'm working on is definitely more cohesive.
Your final track of the year was "FL Sound" with Evalution, which celebrated the sound of Florida's bass scene. Can you share what makes the Sunshine State's scene different from other places in the country?
I think the bass music scene is so special in Florida because there's so much unique talent here. Everyone here is really supportive of each other as well.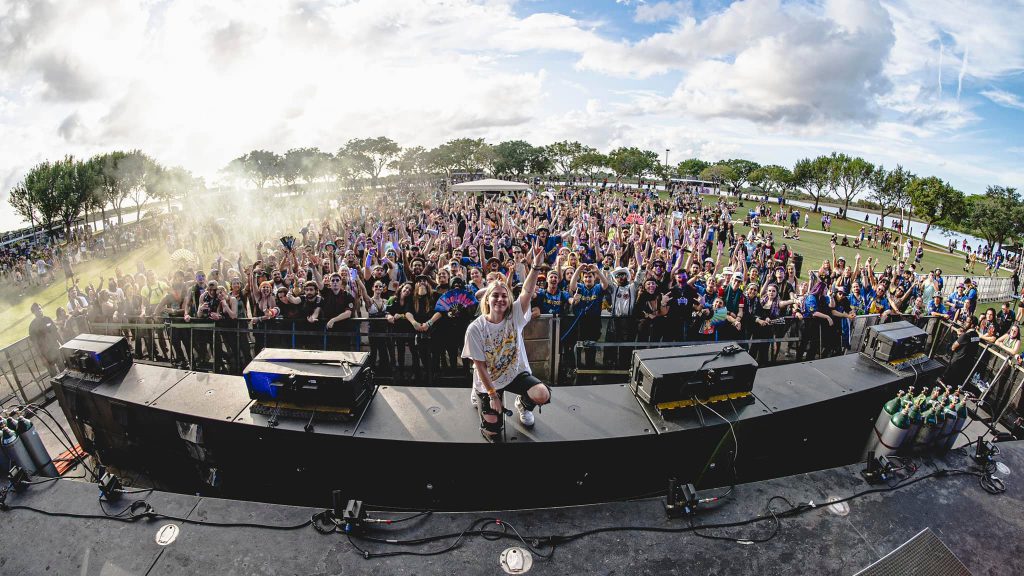 Beyond releasing a number of tunes, you also took the stage at festivals like EDC Orlando, Project Z, and Cyclops Cove. What was your experience like when playing at these events? Were you nervous jumping on the decks in front of huge crowds?
Playing at those festivals was truly a dream come true. Especially EDC. I would always try to visualize myself playing up there one day, so it was incredibly surreal to actually step onto that stage. And yes, I always get nervous before any show. [Laughs] It was definitely heightened for those bigger ones. However, once I'm up there, the adrenaline overtakes the nerves.
If you could go b2b with any artist in the scene, who would it be and why?
This is a tough question. There are so many artists I would love to play with. I think I'd want to go back to back with GRiZ or Buku. They're both some of my biggest influences, and it would be an honor- not to mention they're both so fun and Rob (Buku) is hilarious.
Finally, with an entire year ahead of us in 2022, what are some goals and ambitions that you hope to achieve?
Some of my goals/ambitions for the new year are definitely to grind and release more music. I'm hoping to drop a few Eps/singles and get some collaborations with artists I look up to. Would be awesome to be support on tour and play some summer festivals as well!
---
Follow Steller on Social Media:
Facebook | Twitter | Instagram | SoundCloud