Westwood Recordings' own Nick Middleton stopped by to chat about the future of his labels, collaborating with Monstercat, and more!
---
When it comes to pioneering dance music culture, Nick Middleton continues to positively impact the community in many ways as a producer, performer, label boss, and industry leader. While he may be most renowned as half of The Funk Hunters, alongside Duncan Smith, he's also seen even more success by starting the Canadian music label Westwood Recordings as well as his newly founded label Midnight Agency, alongside his business partner Grant Paley.
Between both Westwood Recordings and Midnight Agency, Nick Middleton has signed artists from across the globe – including Australia, Latvia, Costa Rica, Switzerland, New Zealand, France, Belgium, and more – allowing their signature sounds to pierce new airwaves. There seems to be nothing slowing him down either as he continues to press forward with his sights set on loftier goals and we are thrilled to have had the opportunity to chat with him about the exciting projects he is working on.
As the final weeks of the year arrive, we caught up with Nick Middleton to reflect on this year and his career so far, while also touching on the future of Westwood Recordings and Midnight Agency. Check out the Westwood Recordings' Best Of 2021 on Spotify or your preferred platform, and read on for the full conversation!
Stream Westwood Recordings' Best Of 2021 on Spotify:
---
Hi Nick, thank you for taking the time to answer our questions today. We're huge fans of your label, Westwood Recordings, which you started in 2013. What inspired you to start your own label?
I always joke when asked about this that I realized early on that I'm one of the weird ones who loves both sides of the industry – business and creative. From the very early days of starting to tour as The Funk Hunters, I knew I wanted to be involved in the decision-making of all aspects of my career. Some artists don't, and that's totally fine if you have a team around you that you respect and trust, but for me, it was something I enjoyed. So starting my own imprint really felt like a natural next step.
I wanted to build a platform to not only distribute my own music but also to be able to discover and elevate other artists' music. I wanted to be able to manage that process myself, have the freedom and flexibility to do it on my own terms, build something that felt truly fair and transparent for artists from the ground up, and be able to use that platform to find other monetization opportunities for our music. As an artist myself Westwood's really always been "by artists for artists" – and that's a really important identity for me of everything I'm a part of. Being able to also release some of my best friends' music along the way has just been an amazing gift on top and something I still feel honored to do every day.
Over the years, Westwood has gained momentum in other niches of music business like designing sample packs, starting a licensing division, artist management, getting music into major motion pictures, and beyond, what other parts of the music industry do you foresee entering?
I've certainly got my eyes on the fast-moving Web3 space – decentralization distribution, cryptocurrencies, NFTs, the metaverse, and so on. We are about to see a boom in this space that we haven't seen since the dot com boom of the 90s. And so with that will come a huge impact on music – specifically how and where we release it, how we pay creators, how fans can directly support artists, and how musicians collaborate with other artists. Although it's moving fast, we're still in the very early days, so it's tough for anyone to make projections right now of how this will evolve our industry, but ultimately it means more transparency and more decentralization, both of which are just more steps forward to creating equitable music platforms for artists.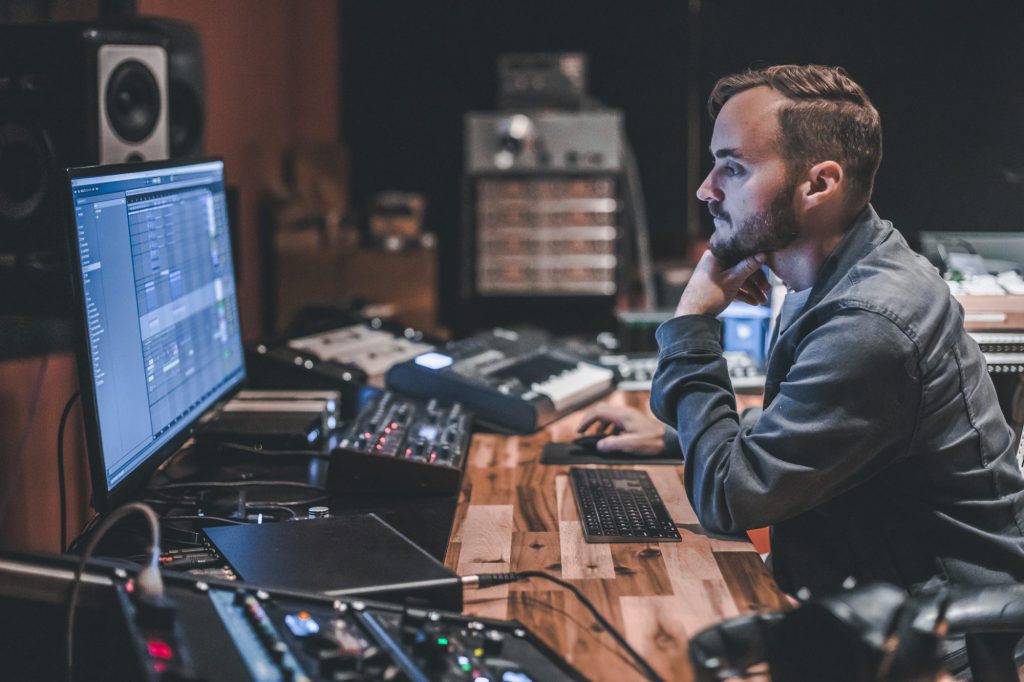 Speaking of venturing into other avenues of music business, you also started Midnight Agency with your business partner Grant Paley. Will this new venture be more tech-focused, like exploring alternatives to streaming/getting into the NFT world?
It certainly is, right from the beginning when Grant and I were working on the vision for Midnight we wanted to ensure we were poised to help take our artists into the new ventures that streaming and Web 3 would bring. We actually signed a number of incredible Twitch streamers before we even launched, so we've been booking shows in the Metaverse, on Twitch, and for various online streaming events and festivals all year. And now starting to how we can help offer additional services to Midnight artists in the areas of syncs and licensing (which we already do at Westwood) as well as helping them navigate the fast-moving NFT space and field bookings coming in for the Metaverse.
You also partnered up with Monstercat during the latest edition of their Compound event. What was that like?
We've long admired Monstercat's commitment to technology and independence, so it's always been a dream to work with them, especially as another Canadian-founded label. This year Monstercat came to us to ask if we (Westwood) would produc our own branded Westwood stage at Compound – where we booked an entire day of music from Westwood and Midnight artists – as well as curate a special Monstercat x Westwood Compound Release album which I curated an amazing cast of all Canadian artists.
We ended up releasing 8 brand new songs from 14 artists and we had a record turn-out of close to 10,000 attendees at the Compound block party in Vancouver that took place the same weekend the Compilation Album was released. The team at Monstercat has been amazing to work with and I'm looking forward to more collaborations with them in 2022.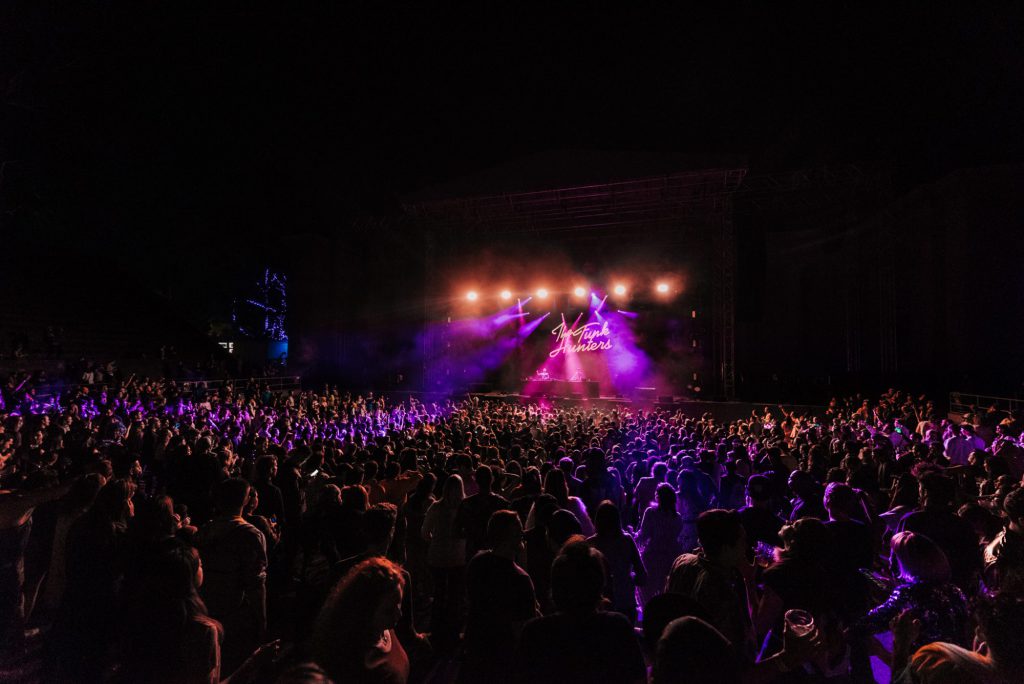 Congratulations to you and Duncan on becoming the first electronic duo, as The Funk Hunters, to receive a CIMA Road Gold Certification for exceeding 25K ticket sales on your 2019 tour! As pioneers in the electronic music scene in Canada, what have you set your sights on next to continue growing the culture of dance music in Canada?
Thanks!! Ya, that was pretty exciting news to receive. And I guess it just felt really rewarding after nearly a decade of touring across Canada to get recognized like this as, to be honest, for so long it's felt like the electronic scene in Canada has flown under the radar. Fortunately, that is starting to change now and I'm proud to be a part of that change. But it's been a long road to get here, to get Canada's funding bodies and awards and industry to recognize the economic impact and popularity of electronic music in Canada.
There's still work to be done, one specific example that's always personally bugged me is the lack of categories at the JUNO's (Canada's version of the Grammys). The Grammy's for example have had a "Remix" category since I was a kid – Frankie Knuckles famously won the very first Grammy for "Best Remixed Recording" way back in 1998 – so for the JUNO's to still not recognize the contribution of Remixed recordings 23 years later is just stunning to me and shows a real lack of awareness of the contribution of remixes to the industry which are often huge chart-toppers and genre crossovers. So I'd really love to see that start to change in Canada.
I have to ask about Chali 2na because all your collaborations with him are my favorites. How did you two link up and do you have any future collabs coming out with him?
Wow, it feels like so many years ago now, but ya we connected really just because of music and that we were such huge fans of him. I was on tour in Europe in 2015 or 2016 and working on music in Germany at my friend CMC&Silenta's studio on our days off. We finished a new track we were all really excited about and when brainstorming who our dream vocalist would be for it we all kinda "Chali 2na!".
So we slapped a Chali 2na vocal on the track, tracked down his manager's info, and sent it over to him hoping to use the demo to entice him to record something new for us. They loved it so much they let us license it exactly how it was and we ended up officially releasing it on Westwood ("Do This For You") with Chali's vocals. It took off pretty quickly, hit some charts, and got some press, and before we knew it the following year we were on a flight down to LA to meet 2na in person and rehearse for our first-ever shows together and the rest is history.
It's always such a great feeling when you are a fan of someone and meet them and they live up to all your expectations. Charli is just an amazing human all around – he's an incredible artist, painter, photographer, the best lyricist I know and I'm proud to call him a friend. We've been fortunate to travel the world together and we've taken our collaboration to some pretty cool places like Shambhala and even Burning Man. Our ILLectric EP certainly deserves a follow-up and we are working on new music with 2na again which is exciting. I think we also have some appearances booked together again in 2022 too!
Your imprints have gone international, supporting artists from Switzerland and Latvia to Australia and more. How do you go about identifying producers and artists to bring into the Westwood and Midnight Agency families?
Music is an international language; it really has no borders. And thankfully today it's easier than ever to connect with artists in any corner of the globe. I look for talent, for creativity, and for originality, those things speak loudest to me. And so we search as far and wide as we can to try and find those artists. It also helps that I've been spent the better part of the last decade on tour traveling around the world which has afforded us the opportunity to forge some incredible friendships with artists on the other side of the world, and so that's certainly been reflected over the years in the roster at Westwood and now Midnight too.
Running multiple labels and supporting up and coming artists, who are some new producers affiliated with Westwood Recordings and Midnight Agency that we should keep on our radar and why?
A couple of upcoming highlights from our existing roster: Moontricks, one of my fav acts in the world who believe it or not has never released an album! We're putting the finishing touches on it right now, it's their best work yet, and is set for release in 2022. Defunk, another Canadian producer who we've also worked with for years is also going to be releasing a full-length LP in 2022 too, his first in six years.
Some brand new developing acts: We just signed a brand new artist to Westwood from LA called Zodiac that you'll soon be hearing about. And over at Midnight, I'm really excited about Jessu & Pyka, an amazing DJ duo from Vancouver who has taken the Twitch world by storm, streaming to 10's of thousands of fans every week, so I'm looking forward to seeing them out on festival stages in 2022.
Another new signing at Midnight is Diamond Cafe who I think you'll be hearing a lot about in the years to come, he's an undeniable vocal talent, but also an incredible multi-instrumentalist, songwriter, and producer and his funk, rnb, almost 80s sensibility is just amazing and I can't wait for people to experience his full live band shows.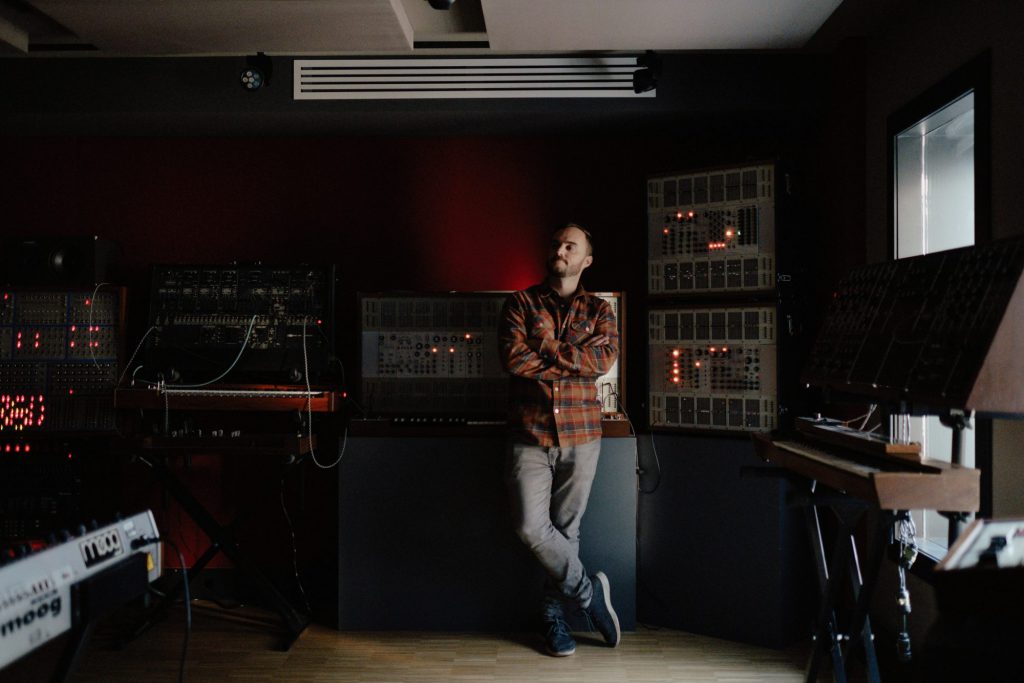 What are the best life hacks you have learned to balance producing music, running multiple businesses, touring, and finding time to take care of yourself?
That's a tough question haha and I think I'm still searching for the best answer myself. I certainly self-identify as a bit of a workaholic so finding balance can be hard. But that's also part and parcel with our industry. If you want a job that "turns off" when you leave work then the music industry just isn't for you – whether you are an artist, a manager, an agent, a label, it's got to be fueled by some deep passion and love for music or else you won't last.
So I guess that's my first advice, just always remember why you embarked down this path in the first place, keeping that front and center will always help guide you to make the right decisions, forge the right relationships, and remember it's a marathon, not a sprint. I see so many people burn out so quickly. You want to create a long term career so you can do what you love your whole life, so chasing overnight success is a sure-fire recipe for disaster
Another personal piece of advice that's really helped me is just learning how to separate business and creative projects. Any artist today needs to be doing both, but they really don't mesh well. It's hard to be in the studio and interrupt creative workflow if you've got meetings booked that day and it's hard to want to be creative if you're in the middle of a big project at the office. So learn to embrace wearing different "hats". Schedule studio time, schedule office time, and don't forget to have fun. When I'm feeling depleted for creative energy than going out and attending shows and seeing live music or helping another artist in the studio always refuels me and reminds me why I got into this crazy business to begin with.
Finally, is there any other exciting news that you can share with fans about the future of Westwood Recordings and Midnight Agency?
Well, I'm super excited about the return to live music here in Canada. It's been an unbelievably tough couple of years for our industry, and while we've seen a return to touring in some international markets this year (USA) at the time of this interview dancing is believe it or not technically still illegal inside music venues in some parts of Canada, so we've still got a long way to go.
At the end of the day, everything we do at Westwood and Midnight is about the artists and music. So with touring halted it's a really sad state of affairs. We can get creative and work on other fun projects, but at our core, things feel empty when touring is taken away. So I'm most excited for live events to come back big next year. We are working on some pretty big-branded Westwood events and festival showcases for 2022 that Midnight will also be assisting with. I can't say the names yet, but they'll be announced in the Spring next year and I can't wait to see some full dancefloors again!
---
Follow Nick Middleton:
Website | Facebook | Instagram
Follow Westwood Recordings:
Website | Facebook | Twitter | Instagram | SoundCloud