Stay warm and trendy with these fashion pieces when the aliens come to invade SoCal at this year's edition of Countdown NYE!
---
A new year right around the corner also means the return of Insomniac's Countdown NYE. This extraterrestrial festival in Southern California promises a jam-packed lineup spanning over two days this year, while also centered around a massive alien invasion. Attendees can once again look forward to coming face-to-face with other-worldly lifeforms while dancing the night away to their favorite artists at the NOS Events Center.
Festivals on New Year's Eve are usually on the colder side and this year's event is no exception with projected evening temperatures dropping towards 50 degrees Fahrenheit. While the festival usually has space heaters around the venue and other areas to keep you warm, you'll definitely still want to bundle up with layers and the right clothing to ensure you have a comfortable, yet fun, time. That being said, it doesn't have to mean wearing your drab winter parka and boring sweatpants. There are countless ways to still look cute and in style for cold-weather festivals.
Related: Still on the fence about attending Countdown NYE? Check out the daily lineups and purchase your two-day or single-day passes today!
Dressing up for shows and finding cool outfits is half the fun of going to the event! If you're a Southern California native, odds are your closet is lacking in trendy cold-weather clothes as they aren't needed much here year-round. Don't stress though, as we've curated some cute pieces and accessories that will surely please the aliens. From reflective outfits to intergalactic accessories and even fun group costumes, check out our top out-of-this-world looks for Countdown NYE below!
Five Out of This World Looks for Countdown NYE
---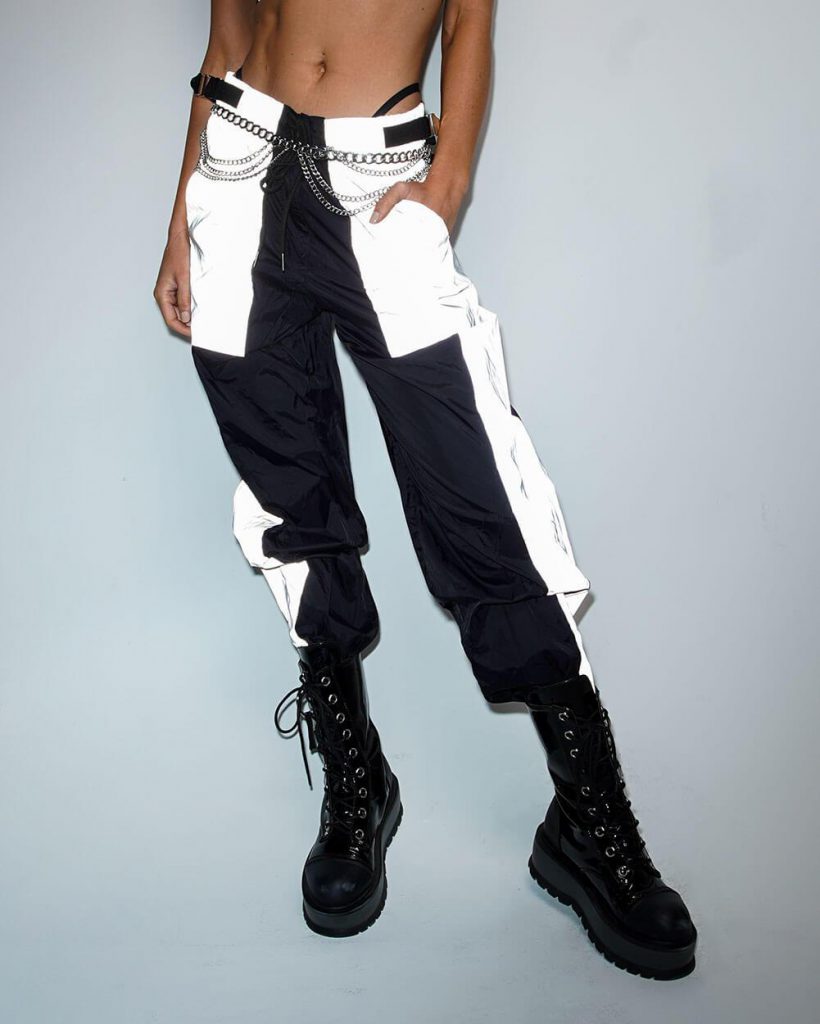 All Things Reflective
If there's one rave fashion trend that's here to stay, it's reflective pieces. Light up the night with these reflective cargo joggers from iHeartRaves that'll surely have everyone doing a double take. These baggy pants also have a belt to secure around your waist and pockets to store some of your belongings; be sure to not keep anything you'd want to lose in there though as pick-pocketing at shows is always an issue.
Complete the outfit with this cropped reflective shrug and matching bucket hat from Rave Wonderland, and you'll surely have no problem getting spotted in the crowd.
---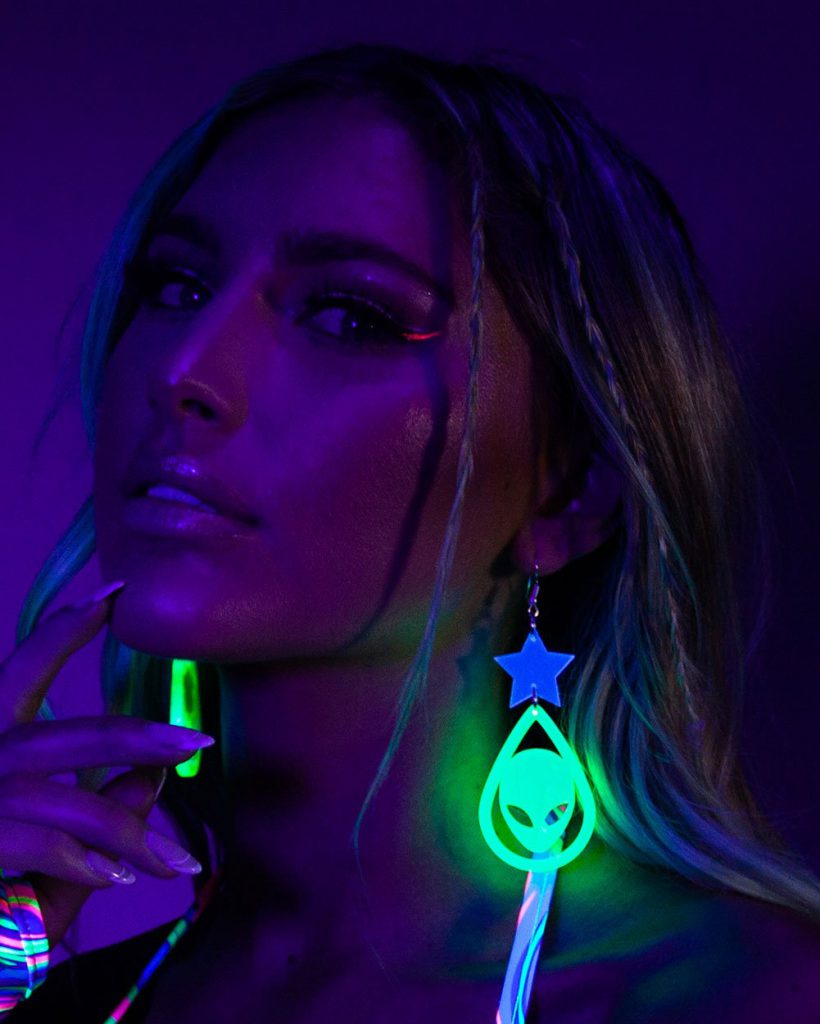 Alien Accessories
Channel your inner alien and make contact with these other-worldly accessories. iHeartRaves carries these cute alien earrings from Rolita Couture. They're UV reactive and will glow under any blacklight!
Pair the earrings with this awesome and also UV reactive alien belt from Nomad Kandi on Etsy. Glow the extra mile with these neon green alien pasties from Rave Wonderland, which need to be charged for 15-30 minutes under direct light in order to glow in the dark. Finish off the galactic green look with these face jewels also from Rave Wonderland.
---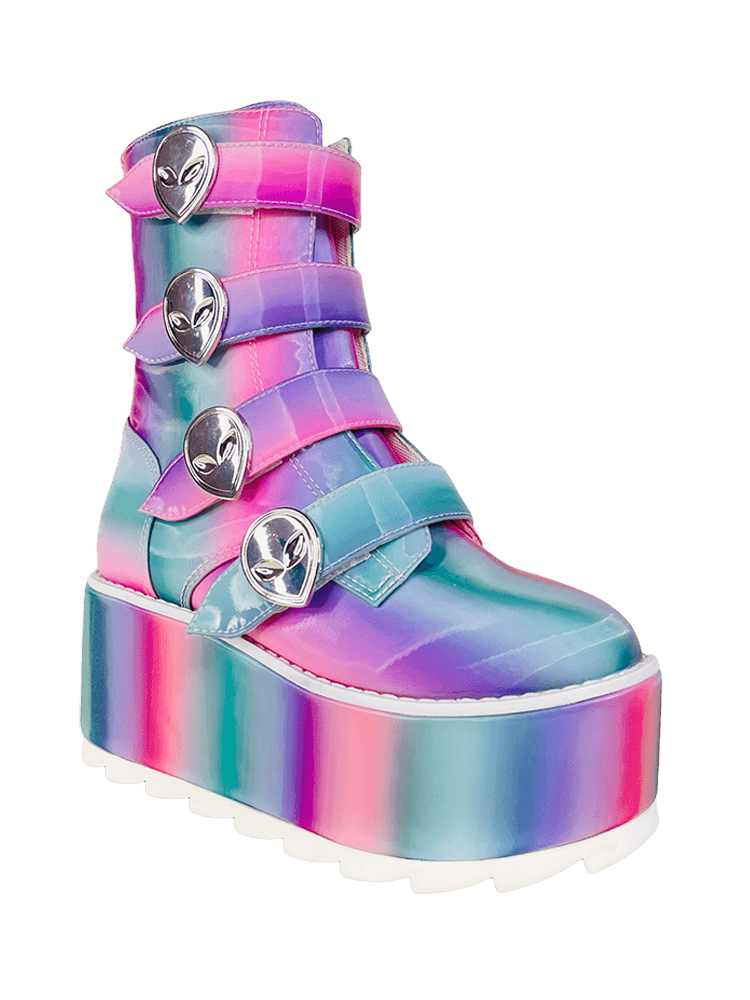 Galactic Platforms
Grow some height in the crowd and a major confidence boost with a pair of platforms! Platforms aren't just for any beginner raver though – we highly suggest practicing in a pair and taking a test walk around the block before bringing these inside a festival. If the terrain is rough, or the platforms are too tall, these can be especially hard to walk in. However, the NOS Events Center is flat and a fairly easy venue to walk in platforms, so long as you're not running between stages trying to catch every set.
These karma alien platforms from Y.R.U. are the perfect plats for anyone new to wearing these type of shoes. The flat, platform sole will give you height while still being easy to walk in, as it's only a two-inch platform with three-inch heel. If you're comfortable with a level up, these iridescent 6-inch heel platforms would be the move.
---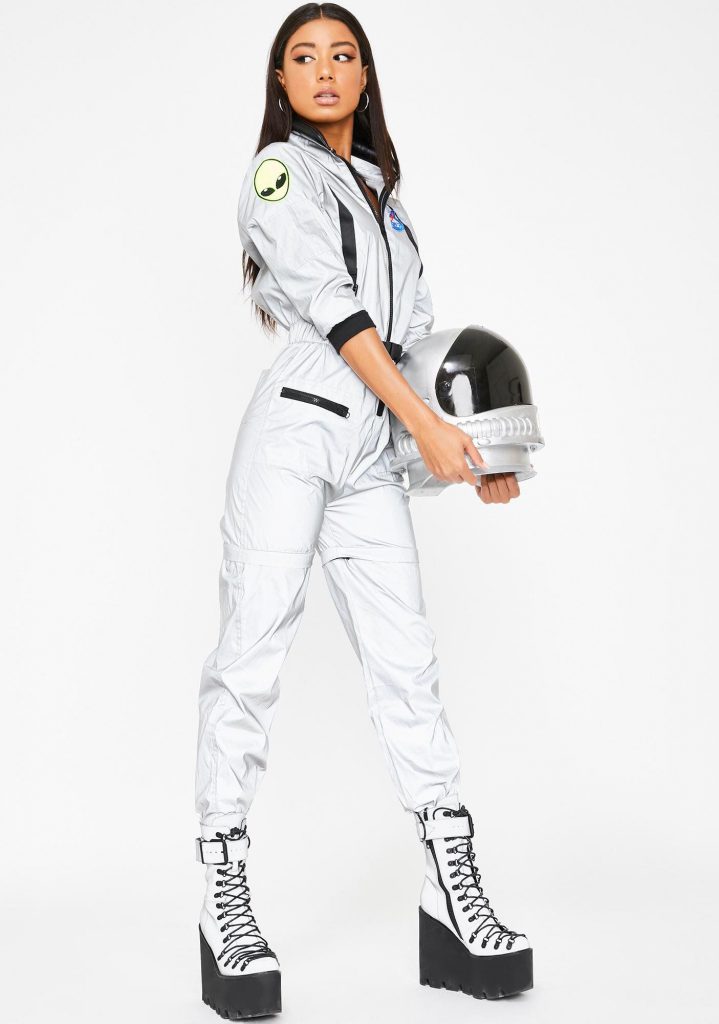 Space-Themed Group Costumes
Another way to stay warm and look cool is with a fun group costume. Get everyone in on a theme, whether it's space explorers, aliens, the galaxy, or whichever theme you choose. This will also make it easier to catch up with friends and spot them at your designated meet-up location.
This N.A.S.A.-themed costume from Dolls Kill will have the whole squad ready to take flight. Plus, it's reflective! You could also be one with the aliens with this alien outfit, complete with its own thigh high leg accessories and antennae headband. Or, opt for an even cozier group costume with an alien onesie, both of which can be found on Amazon and will arrive ahead of Countdown NYE.
---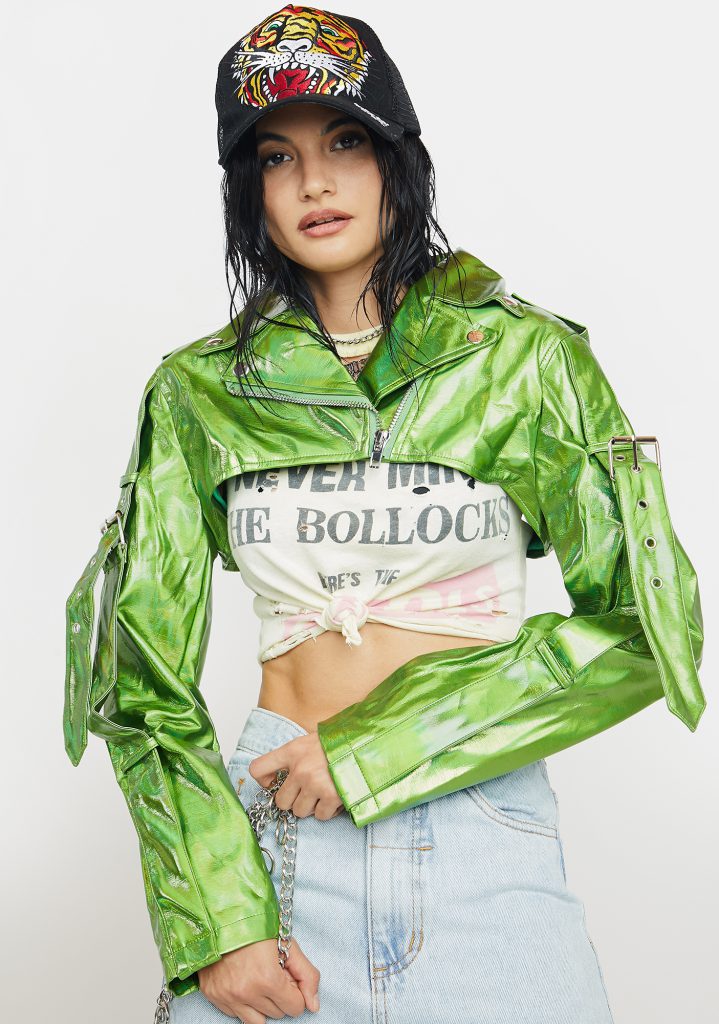 Cropped Jackets
Cropped jackets are a great way to show off the rest of your outfit that would normally be covered up. This galactic green shrug moto jacket isn't your typical rave attire but would look absolutely stellar during the invasion. A shiny puffer jacket from iHeartRaves will also surely keep you warm and in style.
In the realm of jackets also comes this seriously-cool cropped faux-fur coat from Spvce Island that needs it's own moment. While the creation time for this piece is 3-5 weeks and will sadly not come in time for this year's Countdown NYE, add it to your wish list for future events or next year's show as this is truly a statement piece that will garner much-deserved attention.
---
Connect with Countdown NYE on Social Media: