Looking for a dose of bass and hard dance? Then make sure to listen to the Project Z 2021 Festival Compilation for some quality tunes.
---
The latest battle between Bassrush and Basscon is kicking off today at Project Z, and those who are on the hunt for fresh tunes in the realm of bass and hard dance have been gifted with quite a treat. The two beloved Insomniac brands have joined forces to bring forth the Project Z 2021 Festival Compilation that offers up 19 tracks that are all stunners in their own right.
Coming in hot from the Bassrush side of the battlefield are some heavy-hitting tracks that will immediately call the bass soldiers to arms. This includes the immense sounds from artists such as Monxx, Versa, Tsuruda, and ATLiens. Additionally, two absolute heaters arrive from Evalution and Steller with "FL Sound" and Jantsen and Conrank with "In The Dance."
Known for bringing forth some of the most energetic sounds in the scene, Basscon packs a serious punch with the artists who are proudly carrying their banner at the festival. This includes stunners from the likes of Pulsatorz and Audiofreq, as well as collaborations that see Darksiderz and Enya Angel, LNY TNZ and Nyanda, and Atmozfears and Villain team-up. And if you needed an extra dose of energy then look no further than Illuminize and BLINN's "Infectious" or Deadly Guns and Lil Texas' "Killing Time" to give you the boost you need.
Listen to the Project Z 2021 Festival Compilation on Spotify or your preferred platform, and let us know which tracks you fell in love with the most in the comments!
Stream the Project Z 2021 Festival Compilation on Spotify:
---
Project Z 2021 Festival Compilation – Tracklist:
ALRT – Sound The System
Monxx – FCK IT UP
Versa – VM31
Tsuruda – Runnin Shit
Frontliner, Sik-Wit-It – What You Got
Evalution, Steller – FL Sound
HVDES – Memory of U
Nitepunk – MTV
Audiofreq – LIKE A WARRIOR
Deadly Guns, Lil Texas – Killing Time
Illuminze, BLINN – Infectious
Atmoszfears, Villain – darkness
ATLiens – Fuck That
Jantsen, Conrank – In The Dance
Darksiderz, Enya Angel – Eternal
Habstrakt – Show Me (Link Remix)
Eliminate – Mind Control
Pulsatorz – Hallucinations
LNY TNZ, Nyanda – Light Up Your Life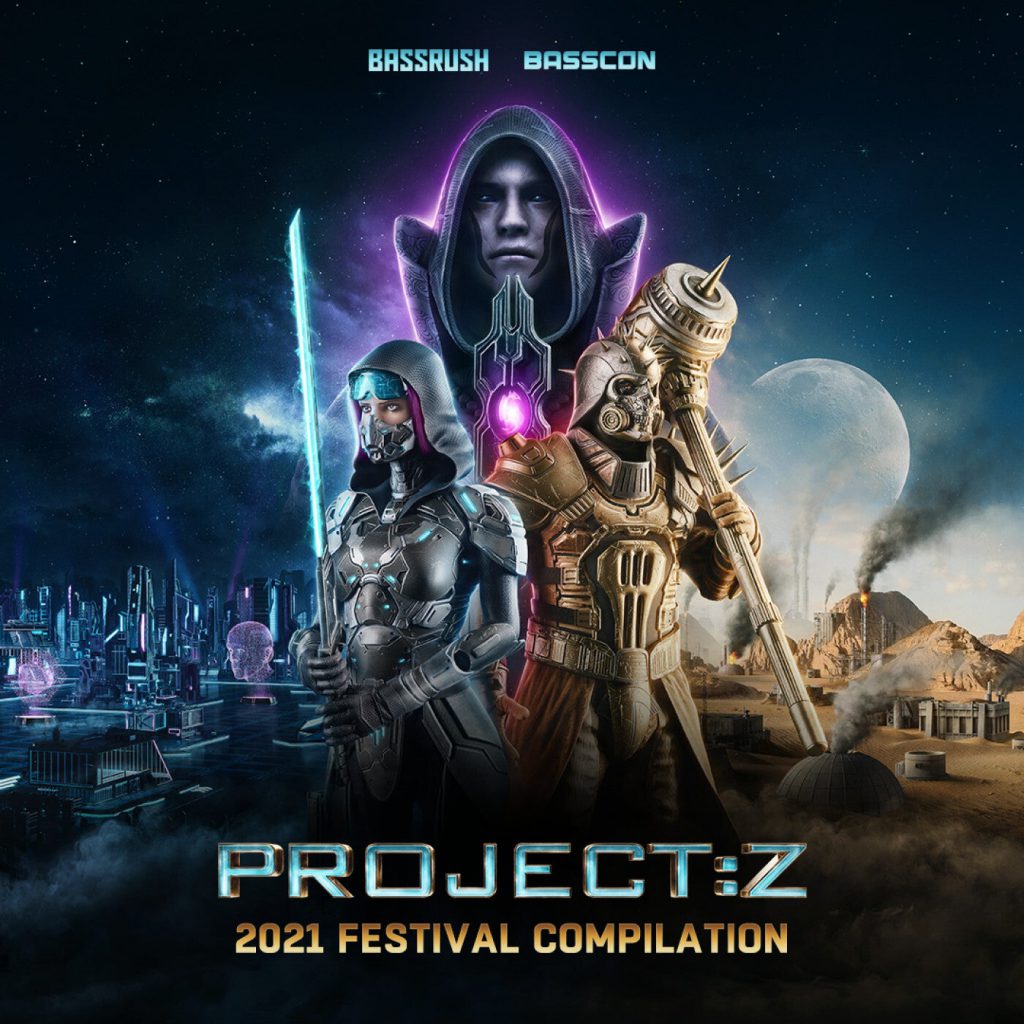 ---
Connect with Project Z on Social Media: