Are you ready to return to the land of trance at Dreamstate SoCal this year? Listen to our playlist featuring artists on the lineup ahead of your trip!
---
Dreamers – are you ready to descend back into the depths of the Dream, experience the Vision, find the Sequence, and disappear into the Void? If so – we can't wait for you to join us at Dreamstate SoCal! This year will see the return of the beloved, two-night trance affair at the NOS Events Center for its latest edition on November 20-21, and they're packing a punch with the lineup and new stage to check out.
To help catapult the sounds of the festival into your ears and expose you to some of the varied beauty of the trance market from around the world, we've curated a playlist brimming with plenty of energy, euphoria, and fresh tunes from each artist on the lineup. In some cases that is surprisingly difficult – such as Elysian (which does not directly fall into the realm of trance) and says Audien's Hindsight project (here we opted to include the original track). That said – the playlist lays out in ever-building energy, starting with the progressive vibes early in the list, growing towards the uplifting energy the genre's famed for, and ending with excursions into the psychedelic and the boom of tech-trance.
This playlist has the sounds to make you groove for hours on end as you prepare to get lost in the quantum dreams inspired by the world of Dreamstate thanks to the sounds and variety of trance music crafted by the minds of artists all over the world. From Estiva and Yoji Biomhanika to Adam Scott and Vini Vici, as well as countless others such as Fehrplay, Reality Test, Nifra, and Gabriel & Dresden there's something for every trance lover on this lineup. So press play on the playlist below and make sure to grab your ticket if you plan to take a trip to the festival last-minute!
Stream the Dive Through Dreamstate 2021 Playlist crafted by MyStro on Spotify:
---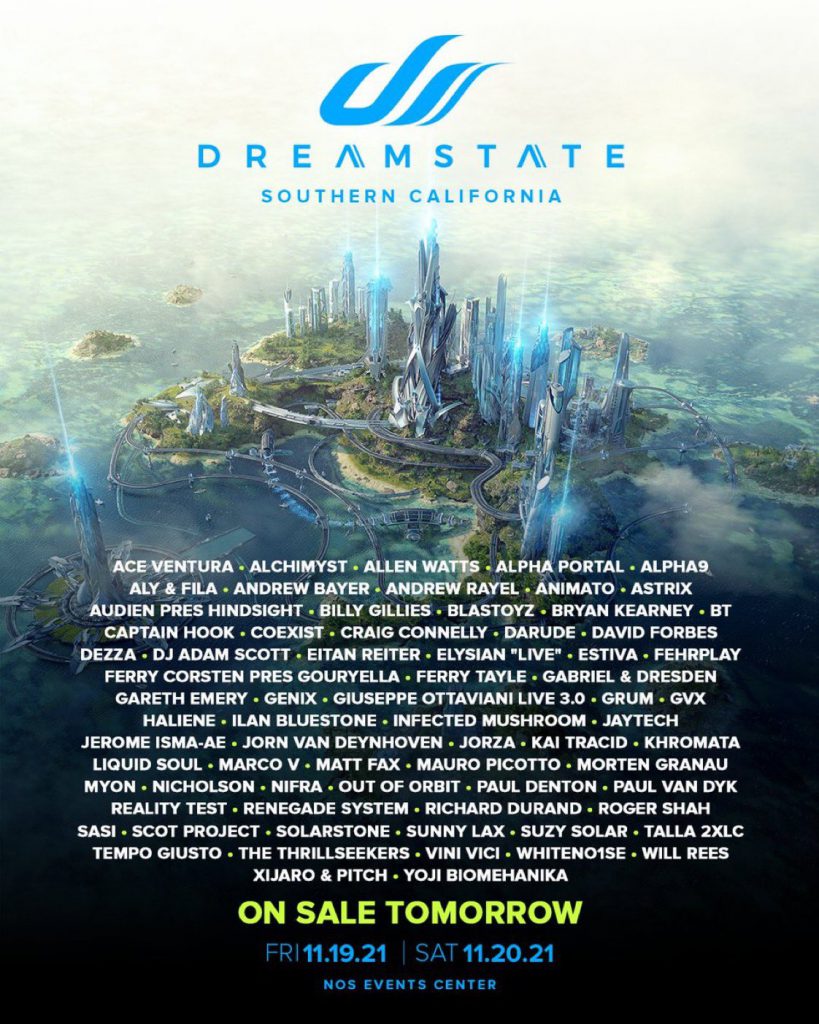 ---
Connect with Dreamstate on Social Media: