Insomniac's beloved spooky festival, Escape Halloween, celebrated its tenth edition in style as they helped bring the scene back to life.
---
Since beginning my journey as a raver and festival attendee, few things have been as consistent as Escape Halloween. In fact, when spooky season approaches each year, I'm more giddy about this massive West Coast festival than the holiday it represents. But my love for Halloween isn't the only reason that Escape holds a special place in my heart, it was the first festival hosted by Insomniac that I ever attended, and quite honestly, it opened my eyes to a new world.
Back in 2011, Escape Halloween went by a different name, Escape from Wonderland, which fit nicely into Insomniac's flagships outside of EDC at the time. This festival, Nocturnal Wonderland, Beyond Wonderland, and the now-defunct White Wonderland all featured thematic elements influenced by Alice in Wonderland – and the experience itself was just as whimsical, even with limited production at the time.
The scene was different back then and has changed vastly since. The tickets were cheaper, the crowds were smaller, and the production was more minimal as a whole. Instead of the insane stages and places to explore, the main takeaways I had from that first edition were the beats that permeated its speakers and the community that came together to rave. I had experienced other massives in the past, but few had as many welcoming people and amazing artists gracing their stages as Escape did – and I knew after attending that year I'd never miss it again.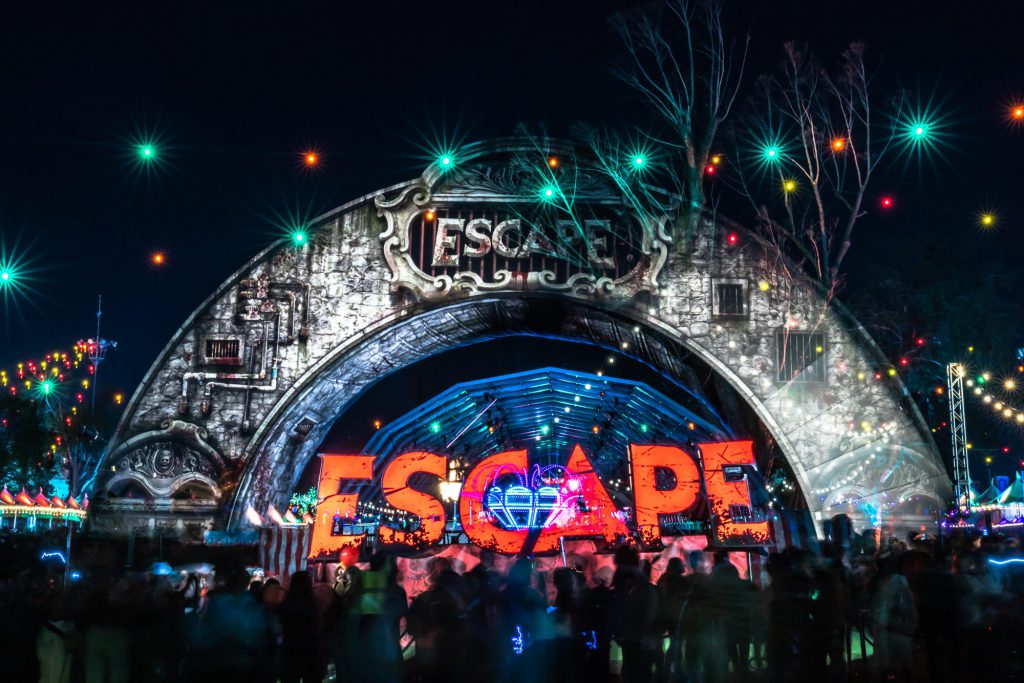 Flash forward to 2021, a decade since that initial experience, and my love for Escape Halloween has grown.
Much like watching a child grow up, I've seen this festival experience its ups, downs, and growing pains along the way. There have been years that have been amazing and others that saw problems in the mix. Yet each time I've entered the gates of Escape I've been filled with a feeling of contentment. It was pretty gutting to not be able to experience that in 2020, but as I made the trek up to San Bernardino on Friday to check into the same hotel I've stayed at for a decade, there was a flood of emotions that washed over me.
I listened to sets recorded from past editions of Escape Halloween on the way there that unlocked memories spent with friends at the NOS Events Center. This year many of them didn't join me, as the numbers of my own rave family have dwindled and many others were either too busy or exhausted from EDC Las Vegas the previous weekend. I was drained as well, yet somehow filled with excitement and energy. I couldn't wait to return to my old stomping grounds and see how much more this festival has matured.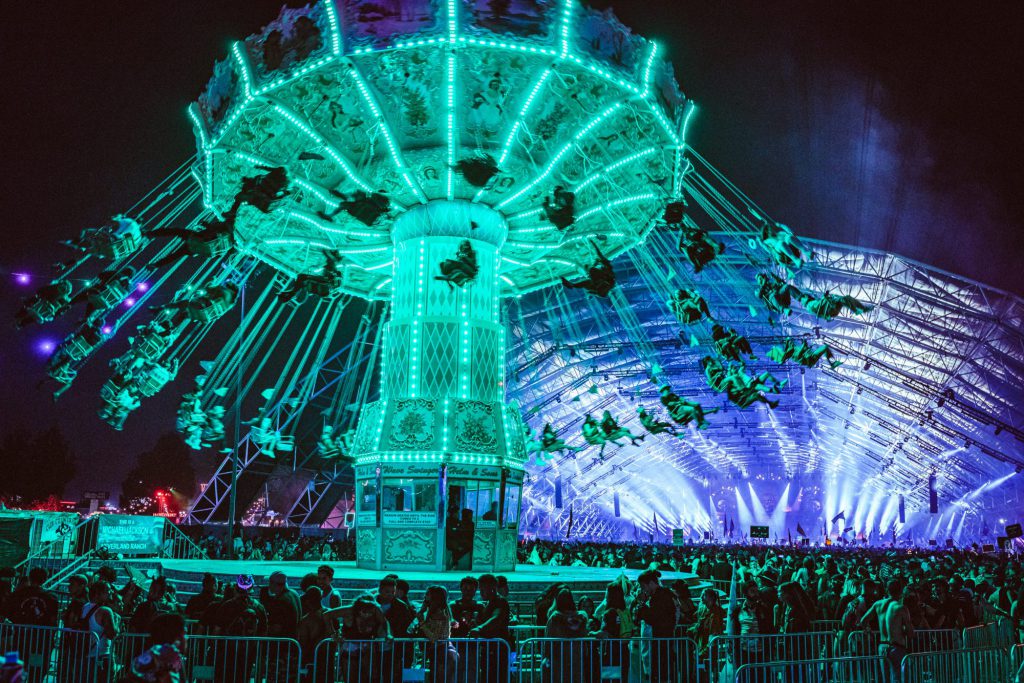 Upon arrival, things at Escape Halloween were clearly different, but in a good way.
Gone was the terrible parking situation that plagued many events at the NOS Events Center – we headed to the Railway Lot instead. Aside from the walk to the venue, it proved to be an absolute breeze that left me wondering why I hadn't parked there before. The entry to the festival itself was just as quick as I showed my proof of vaccination, ID, and had my wristband scanned. Others who had to battle the lines at will call weren't as lucky.
I had a beaming smile on my face once inside the festival grounds and quickly came to love the way that Insomniac laid out the stages and the experiential areas. The Psycho Circus and Crazy Town returned this year and were filled with activities for attendees from live performances and fortune-telling, to mazes and the ever-impressive Fire Kethedral. There was also a plethora of food and beverage options, making it certain that I would never wait more than a few minutes to grab a drink or bite to eat.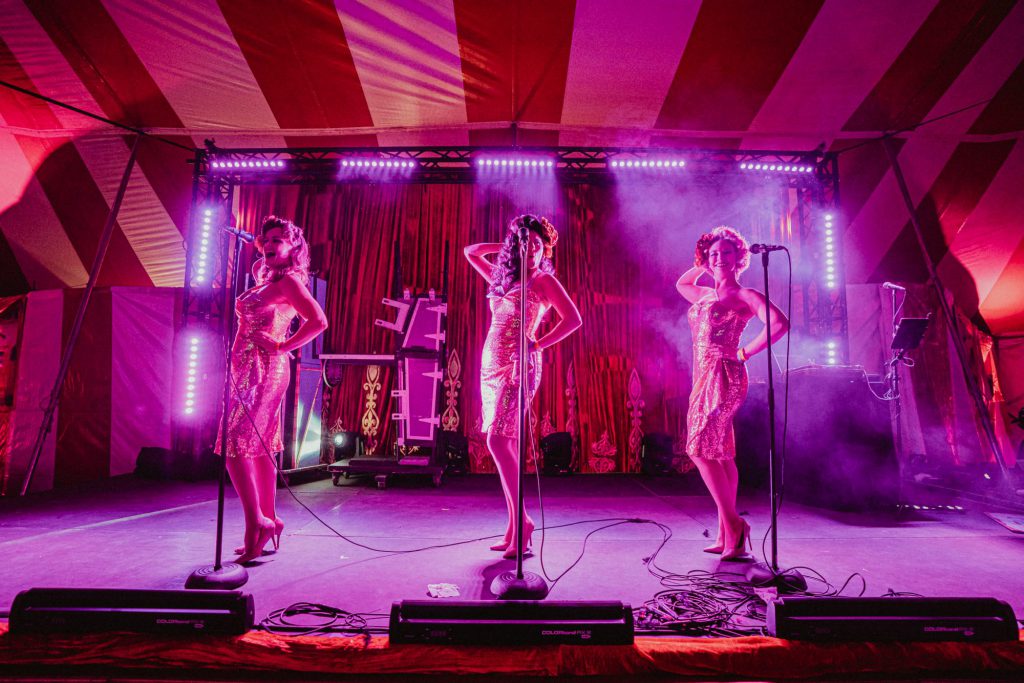 The stages were fairly similar to the 2019 edition, but that didn't mean they weren't still jawdropping.
Although The Grimm was replaced in name as Voodoo Village on the map, it bore the old name in the app and hosted the same behemoth stage. The Psycho Circus and Sanitarium were also in their standard spots, while the Sewer District was transformed into an open-air experience that was reminiscent of Downtown LA's Factory 93 shows. Of course, the production at each of these stages was top notch with varying displays of lights, lasers, LED panels, and yes, even the animatronic Grimm staring back at the crowd.
This year also didn't feel like there were as many people in attendance, but perhaps it was just a time and place thing as some artists like Zedd or The Chainsmokers clearly drew larger crowds than others. There was also plenty of space to roam down the streets, outside of Inferno Avenue, which did get a bit jam-packed on the second day of the festival. Maybe it was because I was never in the middle of the crowd, but I also never encountered anyone who was truly rude or hostile, nor did I get a phone stolen like others. The back is definitely where it's at, trust me, you don't need to be in the thick of the crowd to have a good time.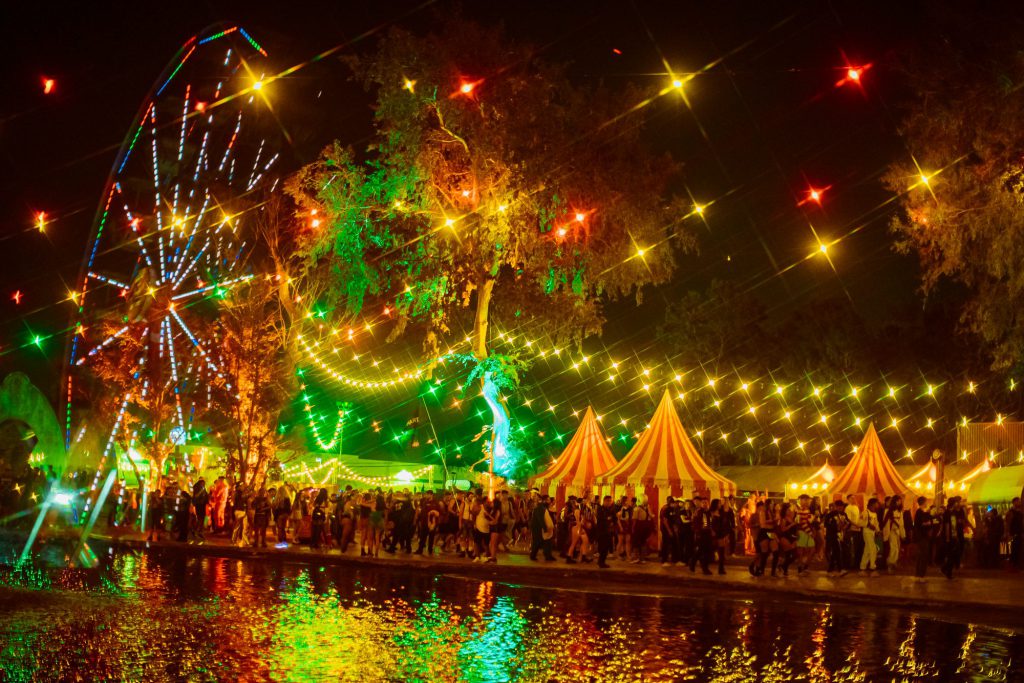 As for the music, Insomniac curated another impressive lineup for Escape Halloween.
When I look back on each edition of Escape Halloween, it's one festival that has never shied away from bringing some of the best in the scene, and 2021 was no different. True legends like Doctor P and FuntCase, Zedd, DJ Isaac, Lady Faith, Mark Knight, Tchami, Benny Benassi, and Noisia took the stage during the weekend, among others.
Standout sets for me came from artists like Vintage Culture, Will Clarke, ARTBAT, Eric Prydz (and under his alias Cirez D), and Sonny Fodera, while VNSSA and partywithray also threw down some truly impressive tunes as well. Although my favorites are firmly rooted in house and techno, I caught some drum and bass action from Black Sun Empire, a touch of melodic bass from Wiliam Black, and yes, even the end of The Chainsmokers' set to round out my experience a bit.
Although this year felt different in some ways compared to past years, I left with that same sense of rejuvenation.
Having just completed a week in Sin City for EDC Las Vegas and a quick turnaround to head to the NOS Events Center, my body was dead but my soul was lifted. It's a weird phenomenon that's difficult to describe, yet I'm sure others can attest to similar feelings after going on a crazy run quite like that.
It was great to celebrate this milestone edition of one of my favorite festivals, and quite honestly I can't imagine ever missing it in the future. While it might be significantly different than it was back in 2011, it's matured into a festival that is truly one of the best in North America, if not the planet. If you haven't been able to attend Escape Halloween yet, I highly recommend you do so in the future if you're looking to celebrate the spookiest of holidays in the best way possible.
---
Connect with Escape Halloween on Social Media: