Zeds Dead revived Los Angeles with a vicious night of heavy, gritty beats that rattled everyone's eardrums and souls.
---
Zeds Dead are well-respected kings who continue to evolve like no other. Just like fine wine, they get better and better with time. With over a decade in the game, Hooks and DC remain untouchable as they continue to push the envelope and try new things — like their latest release Catching Z's a memorizing mixtape that'll put your mind at ease. They're fearless, unapologetic, and down to experiment despite how risky it may seem.
Their artistry remains unmatched so it's no surprise that people lost their minds when they announced the Deadbeats: The Revival Tour back in April. In addition to the tour, they hosted Deadrocks VII at Red Rocks and the Deadbeats Backyard Jamboree in Denver over the 4th of July weekend. Needless to say, our favorite Canadians are making up for lost time and we're here for it. So when they were heading to the Shrine Expo Hall in Los Angeles, I needed to be there.
It's been nearly a decade since I last saw Zeds Dead live, so the anticipation was eating me alive in the best possible way.
I was captivated by the countless Zeds Dead car stickers and attendees rocking their merch as we parked. The energy circulating throughout the parking structure was so contagious that I was practically skipping to security. Like all venues in Los Angeles, you must show proof of vaccination or a negative covid test before you enter.
Unfortunately, we passed a group of attendees who were denied entry, expressing their frustration at the box office. As the exchange got heated, I asked security if that happens a lot, and he quickly said "yes." I felt terrible for the attendees because The Shrine wasn't offering rapid COVID tests that night, but it's on them to plan accordingly. So please, ensure you come to The Shrine with the required items or you will be denied access.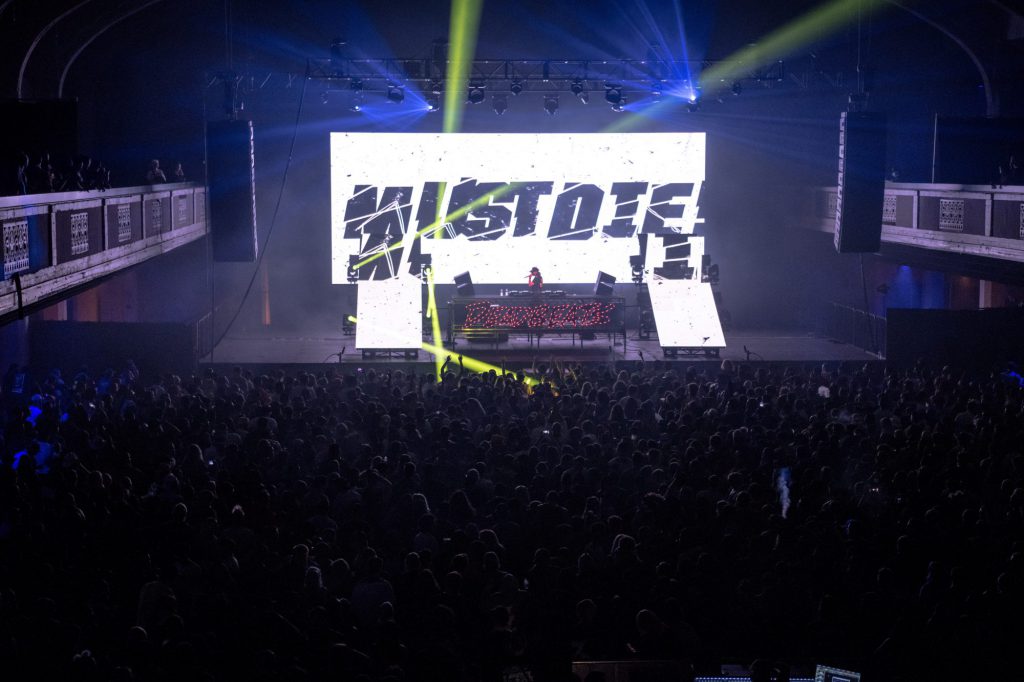 DNMO, Droeloe, and MUST DIE! demolished every bit of my existence with their incredible sets.
Once inside, we went straight upstairs to catch DNMO, who didn't disappoint. Besides his high energy, he dropped all the bangers that made the crowd go nuts, including Skrillex and Habstrakt's "Chicken Soup." In addition, he dropped a bunch of drum and bass tunes which worked beautifully. I couldn't stop myself from dancing which surprised me as that isn't a genre I typically gravitate towards.
Next up was MUST DIE! and let me tell you, our favorite possum is ice cold. He's ruthless, insanely good, and someone that I encourage everyone to see because man, oh man, he threw down. Within 20 minutes of his set, my shirt was drenched in sweat. MUST DIE! knows how to carry a set as his range and versatility wrecked me. Don't get me started on his transitions because they were smooth as butter. I walked away confused that he's not on more lineups because he got the crowd insanely hyped. Everyone was going berserk and MUST DIE! deserves to be on more lineups, so book him asap.
Droeloe delivered the melodic, chillout vibes. He brought out San Holo as a surprise guest, but the energy mellowed out quickly during his set. Although I'm all for the laid-back vibes, it felt off-balance following the intensity of MUST DIE! As the crowds' attention span dwindled, I noticed countless conversations taking place as Droeloe performed which was a bit of a letdown from the crowd. He was going in but on a different wave and deserved better from them.
Right before Zeds Dead went on, we all got to experience an unexpected surprise, a 15-minute virtual set by the upcoming cyborg, LV4. Not much is known about them, but their set was trippy and out worldly. I can't wait to see what's in store for that project in the future.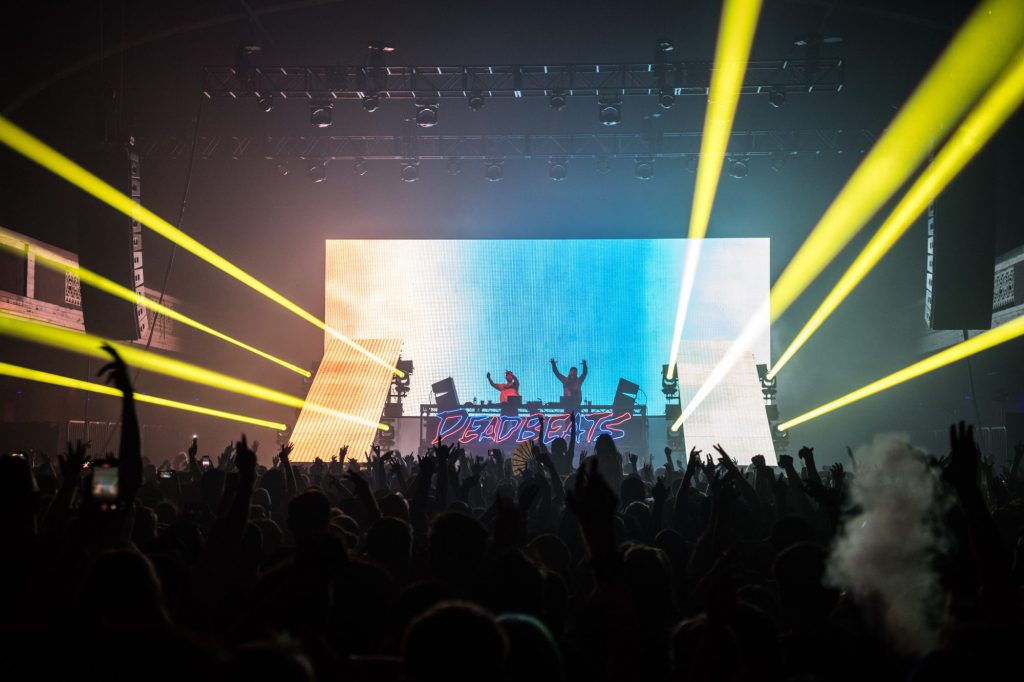 Things got wild the moment Hooks and DC stepped on stage and kicked things off with "POWA," their collab with PEEKABOO.
Like all shows, the volume increases significantly once the headliner begins and it did the moment Zeds Dead took the stage. My eardrums were rattling to the point I put my fingers in my ears from time to time. I say this because my ears aren't sensitive whatsoever, but the bass was that intense. As a result, I'm ordering earplugs for future shows, and you should invest in some too.
The chemistry between Hooks and DC is superb. DC is more outgoing because he would hop on top of the decks, excite the crowd, and engage with us over the mic. Hooks was vibing to the beat of his own drum, and I loved watching him in his element. For an hour and a half, Zeds Dead blessed up with their mind-blowing tunes.
The duo dropped all my favorites throughout their set including "Collapse," featuring Memorocks, a song that hits different when you're healing from a breakup. In addition, they dropped "RUFF," "Frontlines," "Alive," and so much more. I found myself singing song after song after song. Jauz even made a surprise appearance when the guys dropped their stellar collab "Shake," which erupted the entire building. But, no, really, the venue was trembling from all the bass.
Zeds Dead's set was robust and versatile. The flow and structure of the entire set worked beautifully, and I even enjoyed all the throwback tunes, including "Here Comes The Rain Again" by the Eurythmics. Towards the end, DC jumped in the crowd and provided us with a sweaty crowd surfing moment.
All in all, it was a spectacular night with the Deadbeats crew, and they're the only kind of deadbeats I welcome into my life. If you haven't already, you must see Zeds Dead, especially if you're a bass enthusiast. Catching one of their shows is a rite of passage. Only a few more dates remain on Deadbeats: The Revival Tour, so head over to their official website now and cop a ticket.
---
Follow Zeds Dead on Social Media:
Facebook | Twitter | Instagram | SoundCloud | YouTube | Twitch
Follow Deadbeats on Social Media:
Website | Facebook | Twitter | Instagram | SoundCloud | YouTube | Twitch