G Jones and his supporting acts put on a noteworthy event and treated fans right at the iconic nightclub San Francisco nightclub 1015 Folsom.
---
San Francisco is one of the most beloved and innovative cities in the dance music scene. It's home to plenty of artists, underground experiences, and amazing nightclubs with 1015 Folsom being one of the most reputable for hosting events. With fans desperately waiting for his return to the Bay Area, DJ and producer G Jones made his return to the venue on Friday, September 10 – and needless to say, his return made for a sweet reunion among the local bass scene.
With three floors boasting multiple DJ setups, a stacked sound system, and an upgraded stage with a full-length LED Screen for the best visual experience, it was no surprise to me that this event would sell out. Especially given the appeal of G Jones' notable audiovisual combination experience tied in with the club aesthetics.
It was apparent that during the lockdown, 1015 Folsom upgraded their entire space and came prepared to make the experience even more enjoyable. The was a bit of unease going into it knowing it was going to be a packed house. However, their mandatory mask mandate and proof of vaccination gave me some confidence that we would all be partying safely amidst COVID protocols.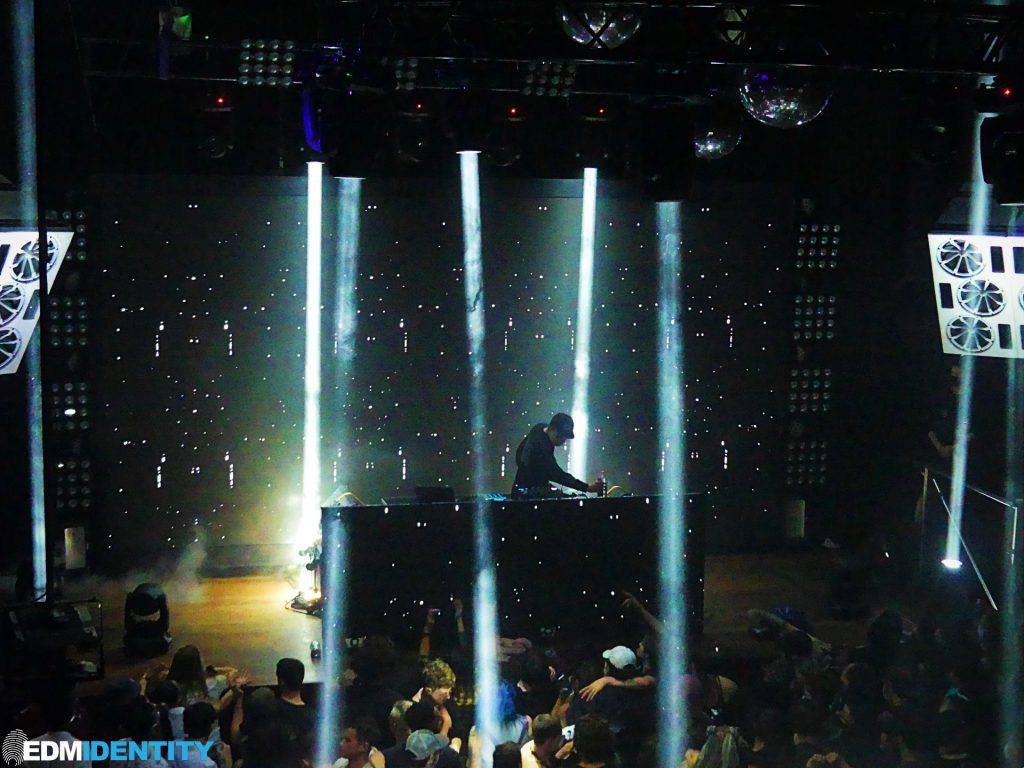 Opening up the night were a mix of Californian rising stars in the bass scene including KOWTA and Elisuh.
The openers featured their own signature style, all connected to the base of bass music. With the scene heavily popular in San Francisco, the crowd received each artist with astounding approval and provided overwhelmingly positive feedback during each of their sets. You could not only tell that people were enjoying the live music again but that they were hungry for bass in their face.
Starting bright and early at 10PM was South Lake Tahoe local KOWTA. I've seen him a few times before at several different Bay Area shows and was pretty stoked to see him as the opener because his sets are always a boatload of fun. His transitions of trap-inspired tunes with a flair of West Coast bass-inspired mixdowns, and an occasional drum and bass tune brought the energy up for the crowd. Although his sound is slightly contrasting to the more experimental side of G Jones it was really refreshing, offering an upbeat start to the night.
Up next was personally my favorite act, Elisuh. Her effortless mixes of IDM classics with newer, on-the-rise tracks, was well received by the crowd. Her set had the most diverse range of subgenres that showed off her tastemaking abilities well. The flow of dance-heavy tunes to the more experimental, production-focused tracks proved to be a good transition into what the rest of the night had prepared. After her set, I made sure to keep Elisuh on my radar for new releases, so make sure to catch one of her sets if you're on the West Coast!
The direct support for G Jones was Los Angeles-based IDM household name Tsuruda.
One of the hottest names in bass music right now, it was nothing short of an all-out, heavy banger after banger setlist. Continuing the theme, Tsuruda is best known for his IDM-style or hip-hop flow with an experimental twist. Hiding behind his hair, he spun a mix of smooth yet hard-hitting tracks including new releases off his new EP Migi. With my spot front and center of the balcony facing the stage, I was able to have a good look at the crowd which vibed heavily to his set the entire time.
The second-floor bar room featured another set of local DJs spinning quite a variety of different subgenres, from system-breaking tear-out-style tunes to deep dubby ganjastep. This was the place to be for flow artists with more danceable space, and an alternative style of music from the main acts. Although I didn't spend much time in this room I was highly impressed with the talent of the featured DJs – and I loved seeing how much fun the crowd was having in this more intimate setting.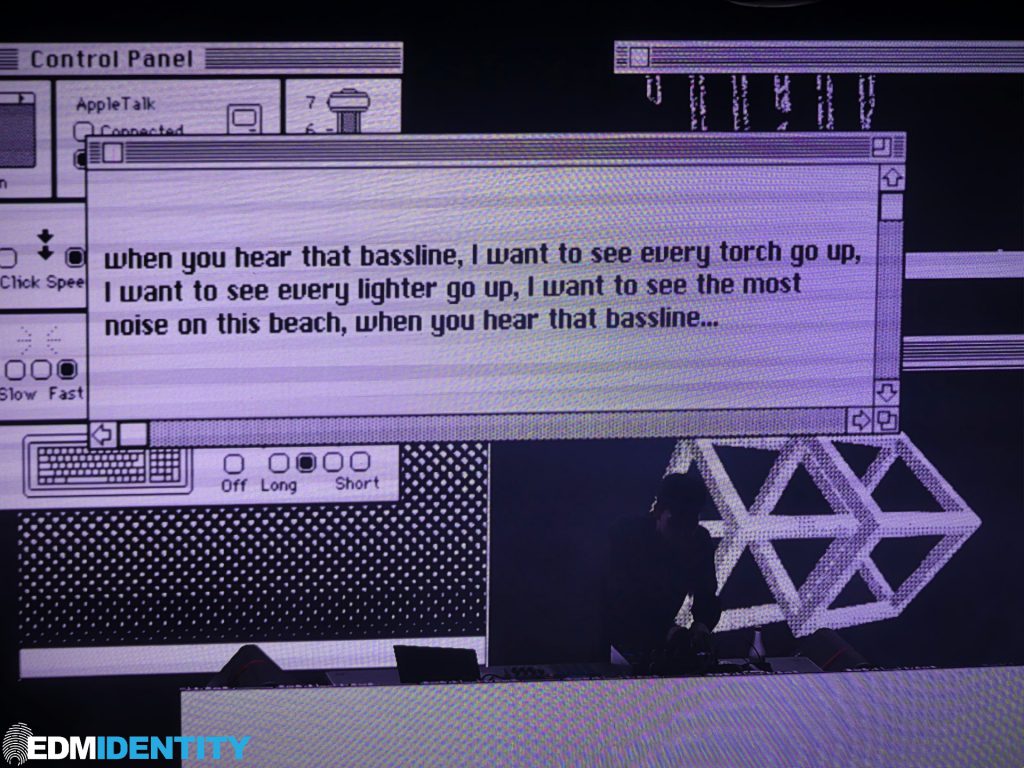 With the club radiating energy, and the spirits high, G Jones was met with a roaring crowd when he graced the stage, paired with his signature black and white visuals.
I've always admired how G Jones puts on such a show for his fans, especially those interested in the production itself. There was a good balance of classic hits like "In Your Head," "That Look In Your Eye," and the hypnotizing (and personal favorite) tune, "Time." Along with that included other cult favorites including releases from his latest album Tangential Zones such as "Immortal Light," and a splash of tunes off the Acid Disk EP.
The visual elements were fantastic, hinting to each G Jones musical era and album artwork which all cohesively blended with each track. At one point it was almost overwhelming to watch, as it was so mind-bending to process what I was seeing! Overall, the set brought such unmatched energy to myself and the crowd that everyone attending was sent to a place beyond reality, for just a brief hour and a half.
It's often rare that I ever get that spine-chilling feeling when watching a set, but G Jones' performance was so unique and impressively put together that it made sense that I was in an absolute trance the entire time. Between the visuals and sound, the energy of the crowd, the technical detail in every mix, and the overall talent throughout the night, I felt feelings that I had thought I lost during the absence of live shows. I'm excited for Greg's future endeavors as well as all the openers involved, and you'll definitely see me supporting 1015 Folsom for any bass show!
---
Connect with G Jones on Social Media:
Website | Facebook | Twitter | Instagram | SoundCloud