Dance music lovers in Washington D.C. can celebrate as beloved venue Echostage was announced as the world's top nightclub by DJ Mag.
---
While festivals and events are some of the scene's biggest spectacles, it's the nightclubs around the world that are the true lifeblood that keeps everyone dancing to the beat all year long. Cities like London, Los Angeles, Berlin, New York, and Miami all are home to fantastic venues that host some of the best DJs in the world, but it's Washington D.C. that has taken the crown this year with Echostage ranking in the top spot of the latest DJ Mag Top 100 Nightclubs list.
Echostage has made itself a frequent face in the list of top-ranked clubs on the planet over the years, having climbed up the list to find a persistent home in the top 10 since 2017. The venue claimed the second spot in 2019 and third in 2020, and this year has seen them finally beat out other beloved nightclubs such as Ushuaïa and Hï in Ibiza, Green Valley in Brazil, and Bootshaus and Berghain in Germany for their first number one placement.
"We are so proud of what we have built, and how Echostage has weathered one of the most difficult years in nightlife to emerge as the world's best venue. In DC, Glow had built roots that are 20 years old, and it's these roots, along with our loyal patrons and our hardworking staff, that have helped us create the best venue in the world," said Glow President and CEO Pete Kalamoutsos. "We can't wait to celebrate with our fans." 
Not only is this ranking monumental for Echostage, but it also marks the first time that a club in the United States has reached the top of the list as well. Their ranking also comes on the heels of last year's announcement that Insomniac had acquired the iconic Washington D.C. venue, along with promotions company Club Glow and their other venue Soundcheck. Other Insomniac venues such as Academy LA and Exchange LA, which broke the top 10 for the first time, also found a home on the list along with Club Space in Miami.
To celebrate the news in style, Echostage will be offering a 50% discount on all tickets for other shows in September, as well as a special event that attendees can RSVP for which will offer a one-hour open bar and merch giveaways. Head over to their website for more details!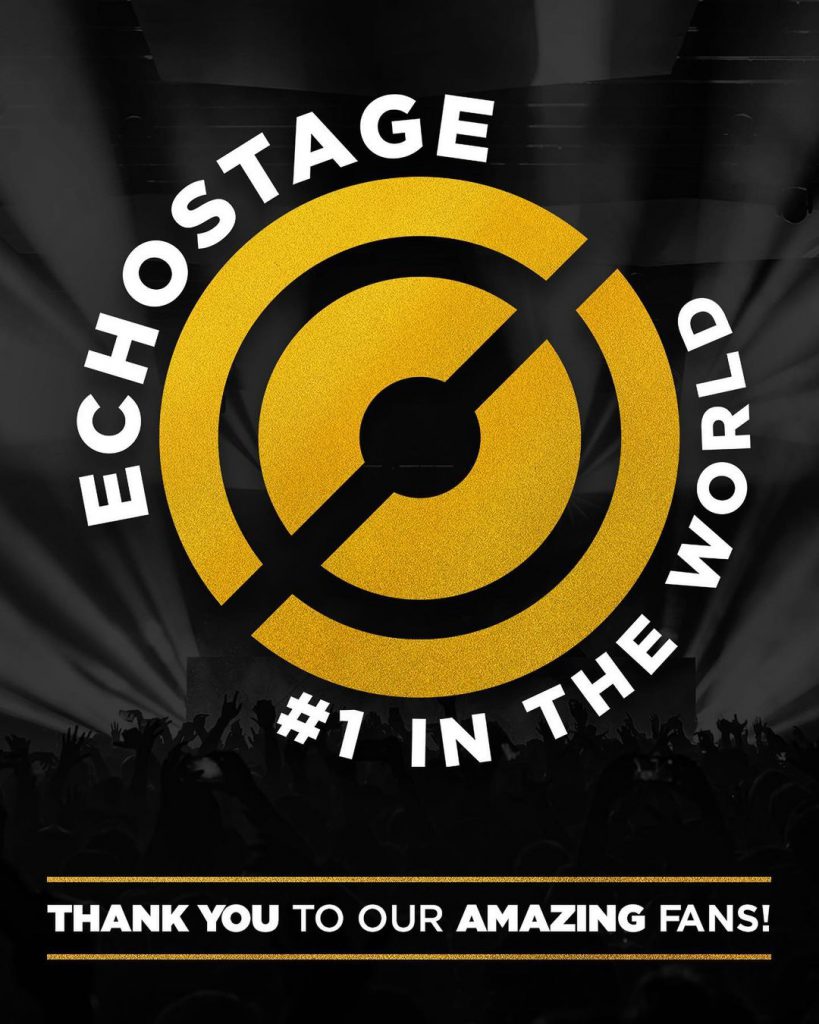 ---
Follow Echostage on Social Media: