David Lindmer discusses all things related to his new release, "Omen," including its music video and his label Running Clouds.
---
Even before he was a producer, David Lindmer displayed an affinity and talent for all things creative while working in the visual FX industry. But, music called, and he swapped visuals for audio. Now in the realm of music production, it didn't take long for the artist to scale his talents and join Andrea Kaeri as co-owner of the label Running Clouds and the Chromia Sounds collective. While Lindmer touts his own releases, he also champions artists with the label, earning support from a multitude of melodic artists.
Now residing in New York, Lindmer has carefully explored and honed in his sound since he began as a producer, finding his footing right where he belongs. His melodic techno style uncovers cinematic experiences as he crafts truly otherworldly atmospheres. Lindmer's latest release, "Omen," follows the producer's recipe for an entrancing experience as he delicately builds up the song alongside Johanson's stirring vocals.
In celebration of his release, David Lindmer joined us for an inside look behind his journey to becoming a producer, his label, and the music video for "Omen." So check out that video below, listen to the tune on your favorite platform, and read on for the conversation!
Watch the music video for David Lindmer's "Omen" feat. Johanson on YouTube:
---
Hi David, thanks for chatting with us today. As you were first getting into producing music, did you explore other genres? What drew you to melodic techno?
Hi guys! Yeah, it was definitely a long process of learning about electronic music. I was big into UK Garage as a teenager. I absolutely loved that FM Bass style sound and I still do today. Todd Edwards blew my mind with his vocal cuts, and I loved the beautiful melodies and lush piano chords of MJ Cole and Grant Nelson. Those are the guys that inspired me to start out making beats in my bedroom using the old DAWs like Fruity Loops and Reason.
Then, when I was a bit older, I moved to London and I started going to raves. The energy, the togetherness, the crowd, it was something I had never really experienced before and I just loved it! I was going to festivals all over Europe and taking in all different styles of house and techno music. It was then I decided I wanted to become serious about producing music and began taking a deeper interest in analog synthesis and learning how to use Ableton Live.
I would say the moment that really drew me to Melodic was when I first heard Mind Against and Tale of Us with their track "Astral." That record had a really profound effect on me. I loved the drama and the richness of each element; the atmosphere those guys create in their music is incredible and it was just something I was drawn to instantly.
Before you were a producer, you worked within the VFX industry. How have some of the practices you've experienced with visual work guided your work as a producer?
I've always loved cinema and I studied film at college, so being lucky enough to land a job within the VFX industry and seeing the work produced by my incredibly talented colleagues every day was just so inspiring. The crossover to my music production began when I started to learn how to use the audio-reactive software Touchdesigner, which is an amazing tool for me because it's all-encompassing in that it combines my love for music, visuals, and technology.
I am planning some fully immersive shows later this year with my company Chromia Sounds… I can't say too much right now but watch this space…
Not only are you a producer, but you're also the co-owner of the label Running Clouds. What are some accomplishments you've achieved with the label that you're most proud of?
So Running Clouds was started in 2018 by Andrea Kaeri. At that time I was releasing on other labels, but I decided if I was going to do this properly, I needed to start my own label. The problem was at the time, I hadn't a fucking clue about everything that goes into managing a label. I was browsing Beatport one day and I saw this label charting called Running Clouds, so I messaged Andrea and we began talking. I told him about my vision and asked him if he had any advice for me on starting my own label. It turned out we shared all the same passions and we just instantly clicked. He said to me, "Why don't we become partners and you can join me at Running Clouds?" We can collaborate on the music side (Mastering, A&R, etc) and also the visual art for the label (Logos, Artwork, and so on). I agreed and a new version of the label was born. 
We began searching for talent and the first artist we found was Un:said. His track "Asgardian Sense" instantly got picked up by the Tale of Us boys and we were away! We worked tirelessly as a team learning the inner workings of the industry together. I am proud of so many things we have achieved over the years, but mostly that we have given a platform to some amazing artists who have since blown up.
Massano is a great example. A young lad from Liverpool with an ingenious talent. His sound wasn't your traditional melodic techno, but it was bold and unapologetically hard-hitting; as soon as we heard it we instantly wanted to sign him and now his track "The Feeling" has more than 1.2 million plays on Spotify. But not just Massano, so many other amazing artists I could mention, Un:said, Dyzen, Grigore, Anticyclone, Analog Context, all receiving incredible support from the likes of Tale of Us, Mind Against, Tiesto, Pete Tong, Lane 8, Lee Foss and many more. We are so proud of them all and incredibly thankful to all the fans and DJs who have supported our releases over the past few years.
Can you also talk about what the future of Running Clouds looks like and what a few of your goals for the label are?
We just want to continue doing what we do best. Finding music we love and giving those guys the platform they need to be successful. We are nothing without the artists so we always try to look after them the best way we can.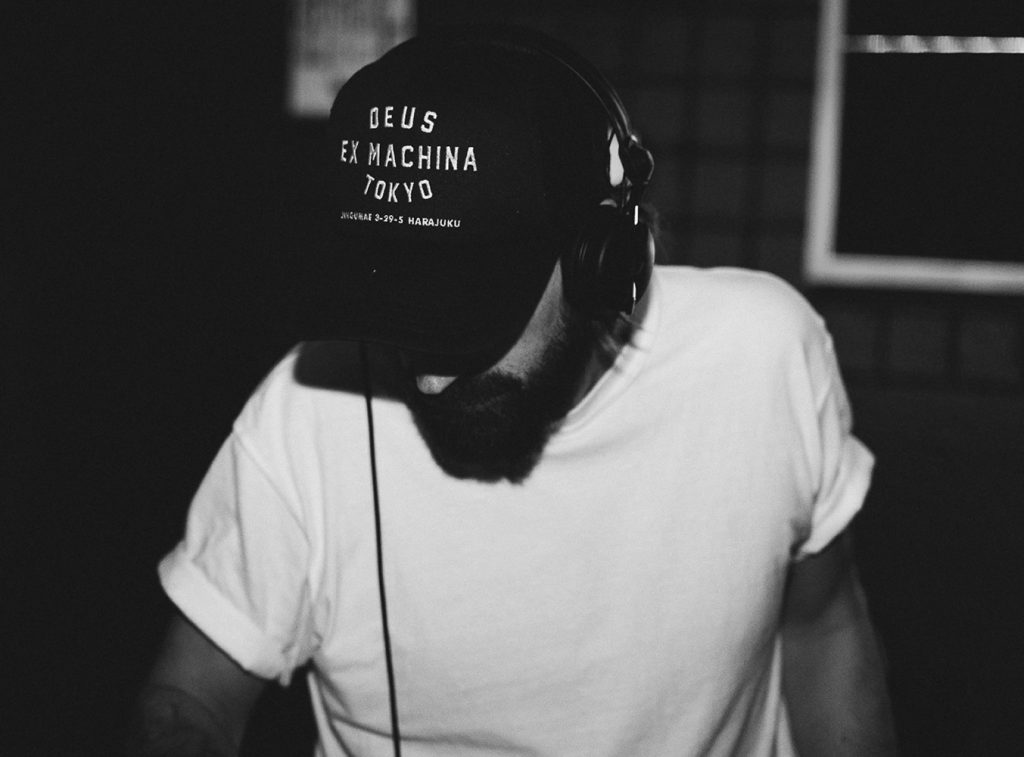 "Omen" was written during New York City's lockdown. Did the lockdown change the way you approached your work or did it have any impact on your workflow?
Yeah, definitely. Being able to create and make music during those times was such a savior for me in many ways, which makes this track particularly special. I really like to pour my entire self into every release anyway, but I am used to making club bangers, and "Omen" is a much more emotional piece. I wanted it to feel like a self-contained moment within this whole lockdown, and for me that is how it feels. This is what keeps me going back to the studio again and again, the idea that a track can capture a moment in time and live long beyond me.
You previously worked with Johanson on "Night Owl," in which he also provided the vocals. What was it like to collaborate with him the first time for that song, and again for "Omen"?
Jonas was a pleasure to work with throughout the creative process, he was introduced to me by my friend Mark Tormonea and we instantly started vibing and coming up with ideas. We actually made "Omen" first and it went so well that we decided to work together again for "Night Owl." His voice has this lovely haunting emotive quality that I was looking for and I just think it works beautifully well with my music.
In addition to dropping "Omen," you're also releasing quite an impactful music video for the song. Can you walk us through the narrative behind the music video?
The starting point for the "Omen" video was to explore the theme of "doomed relationships" and witness the nuanced moments where things take a wrong turn. Rueben is a troubled kid and ex-psychiatric patient who falls for his doctor. She should know better than to act on her feelings, but doesn't and leads him on an adventure into the unknown. Sex, drugs, first love, and finally heartache, when he realizes that she's having a relationship with a colleague.
Ruben sets off to find them in a club and confront them both with the truth. This journey from the club doors to the stand-off on the dance floor is the framework on which all his memories hang off. From their first glances across the canteen until the end, standing alone in the rain.
Early on we decided that the images shouldn't feel like they'd just been tacked onto the track, but that there should be a reciprocal process, where the pictures enhance the music and vice versa. The feeling of both being fully bedded together was of primary importance to us.
Finally, can you also tell us the behind the scenes of the music video and what it's like seeing your music come to life in this way?
The video was all shot in locations around London, but the aim was to feel like this could be anywhere, so as to have greater resonance with our audience. It was filmed over three hot spring days and nights – which is a bit of a luxury these days – with a small super dedicated team around DRUST the director.
I've known DRUST for a long time from my days when I used to live in London. He's a great guy and I really enjoyed working with him. He's easy to work with, full of ideas and it always felt like a very collaborative process. Now seeing the video complete with the emotive imagery alongside the music really takes it to another level for me.
---
Follow David Lindmer on Social Media:
Website | Facebook | Instagram | SoundCloud