Headed to New York City for Panorama NYC? Make sure to enjoy some of the sights and sounds in one of the world's most iconic cities!
---
When attending a music festival in a city like New York, it's tempting to want to extend your trip beyond just a weekend. You're going to want to make the most out of your stay in the city especially if you're traveling from out of town. Below, we've listed five of our favorite things to do here for you to consider when you're not actually at Panorama. Even if you are only here for the weekend, city noise ordinances require that the festival ends a bit earlier than most, so I've also included some options for those who aren't ready to call the night quits at 11.
Looking for great places to grab a bite or a cocktail outside the festival? Check out our guide to the top places to eat and drink in New York City!
Five Things To Do While You're In New York City
---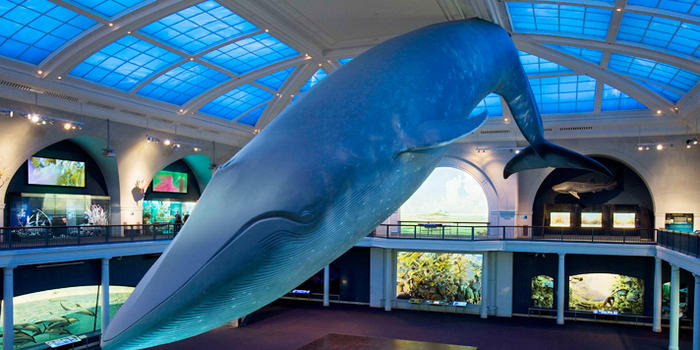 1) Check out a museum you've never heard of before (or even one you have heard of)
Everyone knows about the Guggenheim and the American Museum of Natural History (which is the museum that Night At The Museum was based on) but the best part about NYC is all of the museums nobody really knows about. That's not to say that you shouldn't also hit the fan favorites as well, so I've listed both a classic pick and a newer pick below.
The Museum of Sex
The Museum of Sex currently offers eight unique exhibits portraying an eclectic multi-media experience based entirely on, you guessed it, sex. Not only are attendees given the opportunity to live out every 13-year-old boy's fantasy and quite literally bounce in a castle of breasts, the museum also features photographs taken by Bill Bernstein from 1977-1979. For all of you interested in the New York nightlife scene of the late 70's, this exhibit is Disco Fever heaven. Plus, admittance is completely free and even those without tickets to the actual museum are welcome to enjoy the photographs and retro atmosphere of the exhibition space.
Address: 233 Fifth Avenue, New York, NY 10016
Hours: Open Monday – Thursday: 10am–9pm | Friday & Saturday: 10am–11pm | Sunday: 11am–9pm
Admission: $17.50 on Monday – Friday before 1 PM, $20.50 all other times. $2 for students/seniors/military with valid I.D.
Website: http://www.museumofsex.com/
The American Museum of Natural History
With six captivating exhibitions on top of the museum's permanent installments, it's no wonder that the American Museum of Natural History is such a must-see for so many. Get your 'balm on (and no, I'm not talking about lip balm) and stop by the mummies exhibit for a first-hand look at what's hiding underneath all that gauze. Or, take a chance to rest your blistered feet and lay underneath the massive gravity-defying whale model in the Irma and Paul Milstein Family Hall of Ocean of Life.
Address: Central Park West & 79th St, New York, NY 10024
Hours: Open Daily from 10am-5:45pm
Admission: Suggested admission ranges from $22 – $30
Website: http://www.amnh.org/
---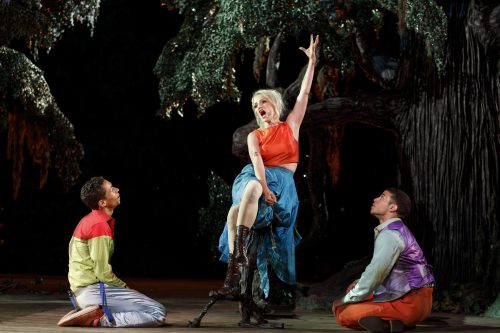 2) Catch a show that won't break your bank account!
Many people associate NYC with Broadway, including me, as I was practically raised on musicals. Unfortunately for us theater aficionados out there, shows are expensive and a lot of the time tickets for the more popular ones can be nearly impossible to get a hold of without making your wallet weep. Luckily, if you weren't able to snag a pair of Hamilton tickets during your trip, there a ton of amazing inexpensive or even free alternatives available in the city. As Alexander would say, "I am not throwing away my shot!" … shot at seeing a totally awesome show, that is.
Free Shakespeare in the Park
Make sure to take advantage of the opportunity to catch A Midsummer Night's Dream performed in Central Park. And yes, it's 100% free! Check the website for details and showtimes. It will be running from now until August 13th, so it's the perfect show to see the week prior to or following Panorama.
The Upright Citizens Brigade Theater
In the mood for some comedy or improv? UCB was founded by superstars Matt Besser, Amy Poehler, Ian Roberts, and Matt Walsh and is the perfect solution to anyone seeking a fun and affordable night. Tickets range from free to $12. Check out their website for scheduling details.
TKTS Discount Booths
Still itching to see a Broadway show? You may be in luck. TKTS Discount Booths offer same-day tickets for up to 50% off. You do have to actually go to one of their locations to purchase tickets as they're not available online, but the trek could be worth it if you're not looking to spend too much and are absolutely dying to see a Broadway musical before leaving the city. Visit their website for their various locations and more details.
---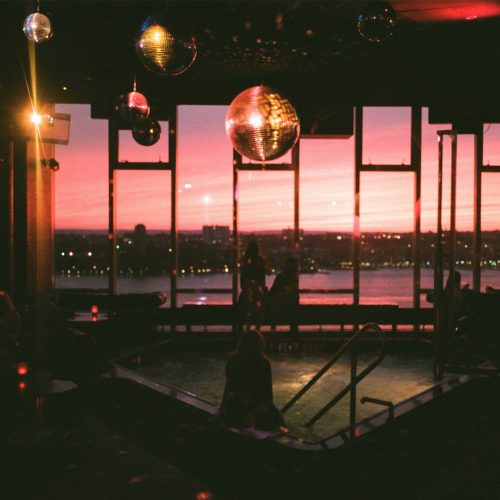 3) Not ready to call it a night post Panorama? Take advantage of New York City's nightlife!
Appropriately dubbed "The City That Never Sleeps,"  most of NYC's clubs and bars don't close until 4am, so if the festival ends too early for your liking, there are plenty of options that will allow you to keep dancing all night long. Whether you're in the mood for confetti cannons or a more relaxed night out, the two options below are definitely my favorites.
Marquee New York 
Vegas' little sister, Marquee New York, often houses some of the biggest names in EDM. If you don't mind getting a little sweaty, grab a ticket for one of the special Panorama shows this weekend. Or if you're not in the mood to get so up close and personal and you have the budget for it, tables are available for purchase through the club as well.
Address: 289 10th Avenue, New York, NY 10001
Hours: 11pm – 4am; Closed Sunday, Monday, Tuesday, & Thursday
Website: http://marqueeny.com/
Ages: 21+
Le Bain Nightclub
Located on the top floor of The Standard, Le Bain will have you thinking the elevator you took to get to it was actually a time machine. The disco ball-covered ceilings create a retro atmosphere that's complemented by dim lighting, fog machines, and killer lasers. For a more low-key evening, this club/bar is the perfect spot for all your post-Panorama partying. There will even be special tech-disco DJ's playing all weekend long after the festival. Oh, and don't forget your swimsuit, because there's also a plunge pool located smack in the middle of the dance floor.
Address: 444 West 13th Street New York, NY 10014
Hours: Monday 4pm-8pm; 8pm-3am | Tuesday-Thursday 4pm-9pm; 10pm-4am | Friday-Saturday 2pm-9pm; 10pm-4am | Sunday 2pm-9pm; 9pm-3am
Website: http://www.standardhotels.com/new-york/features/le-bain
Ages: 21+
---

4) Get your hipster on at the Brooklyn Flea Market!
Ranked by many as one of the best flea markets in the world, the Brooklyn Flea consists of hundreds of furniture, clothing, jewelry, art, crafts, and antique vendors from New York. The event happens every Sunday but Smorgasburg, its massive food component, is open every Saturday and Sunday. So definitely don't miss out on this opportunity to finally find that Elvis Presley vintage album you've been scouring for, or hunt down a pair of retro Levi's that will have all of your friends teeming with jealousy.
Address: Manhattan Bridge Archway – 80 Pearl St.
Hours: Sunday 10am-6pm
---

5) And of course, make sure to take some time to stop by New York's most famous park…
No, Central Park is not just for tourists. With so many things to do inside it, this massive park is a great way to cure that post-festival hangover the following Monday if you're not quite ready to return to reality just yet. So swallow your pride, put on your most comfortable shoes, and don't forget to venture into NYC's most iconic spot. I've listed some of the best attractions below.
Loeb Boathouse offers both personal boat rentals ($15/hr) and gondola rides ($45/30 min) as well as fine dining for a breathtaking view of the city and lake.
If you're a Beatles fan, stop by Strawberry Fields, a 2.5-acre tribute to John Lennon, located near Central Park West.
Get in touch with your wild side and see some animals at the Central Park Zoo, located at 64th Street and 5th Avenue. Open Mon-Fri 10AM-5PM and Sat-Sun 10AM-5:30PM.
Ride the carousel at 64th Street from 10AM-6PM ($3, cash only.)
Feel like royalty in Belvedere Castle in mid-park at 79th Street, 10AM-5PM.
---
Planning to take in some local scenery after Panorama NYC? Let us know what spots you plan to hit in the comments!