GRAMMY-nominated trio RÜFÜS DU SOL released their brand new single "Next To Me" with an accompanying music video created by artificial intelligence.
---
Following the release of "Alive" and the announcement of their tour dates this year, RÜFÜS DU SOL returns with the second single off their upcoming album, "Next To Me." Out now on Rose Avenue/Reprise/Warner Records, the trio yet again explores dualities of light and dark, loss and love, but with a sense of maturation not shown before from them. The tune was created during a pandemic recording trip to Joshua Tree and refined in their studio in Los Angeles, and the vocal melody and piano originally captured in the desert remain at the heart of the song.
Striking piano notes open "Next To Me" and are soon joined by chords and maraca-like percussion. Member Tyrone Lindqvist begins singing and the listener is taken by the adoration portrayed in the song. At its core it is a song of devotion and caring compassion, a love not undercut by the pressures of stardom or toils of youth. This is captured in the ambient, calming style RÜFÜS DU SOL has mastered, with Lindqvist stating that the group decided that they "wanted this to be a simple love song, which is rare of us to do, to create something purely sweet without juxtaposing that with the raw, dark emotions on the other side."
Lyrically, the song is hopeful, positive, and powerfully beautiful, with the main theme repeating "…and when time runs out, I want to feel you standing next to me." Knowing that there is a whole lifetime ahead and looking to the moment when it comes to an end but having the person you love next to you brings that interplay of sadness from loss but also hopefulness from love. The song further details knowing someone is the one from the moment you look into their eyes and being surrounded and validated by that love.
Alongside the single, out now is the fantastical music video created entirely through artificial intelligence. Directed by Osk, who previously worked with the likes of Kanye West, NASA, and Google, the video comprises of striking A.I.-generated landscapes that morph and blend into one another. Mountains become waterfalls, which then turn into lush forests and later cityscapes and challenges brains by presenting familiar scenes that move in unexpected ways.
The music video adds another layer to RÜFÜS DU SOL's love for building immersive worlds for their fans that pair their music with complex visual landscapes. "Next To Me" is one that will be captivating us for a while! Watch the innovative music video below, stream "Next To Me" on your favorite platform, and let us know what you think in the comments!
Watch RÜFÜS DU SOL – "Next To Me" on YouTube:
---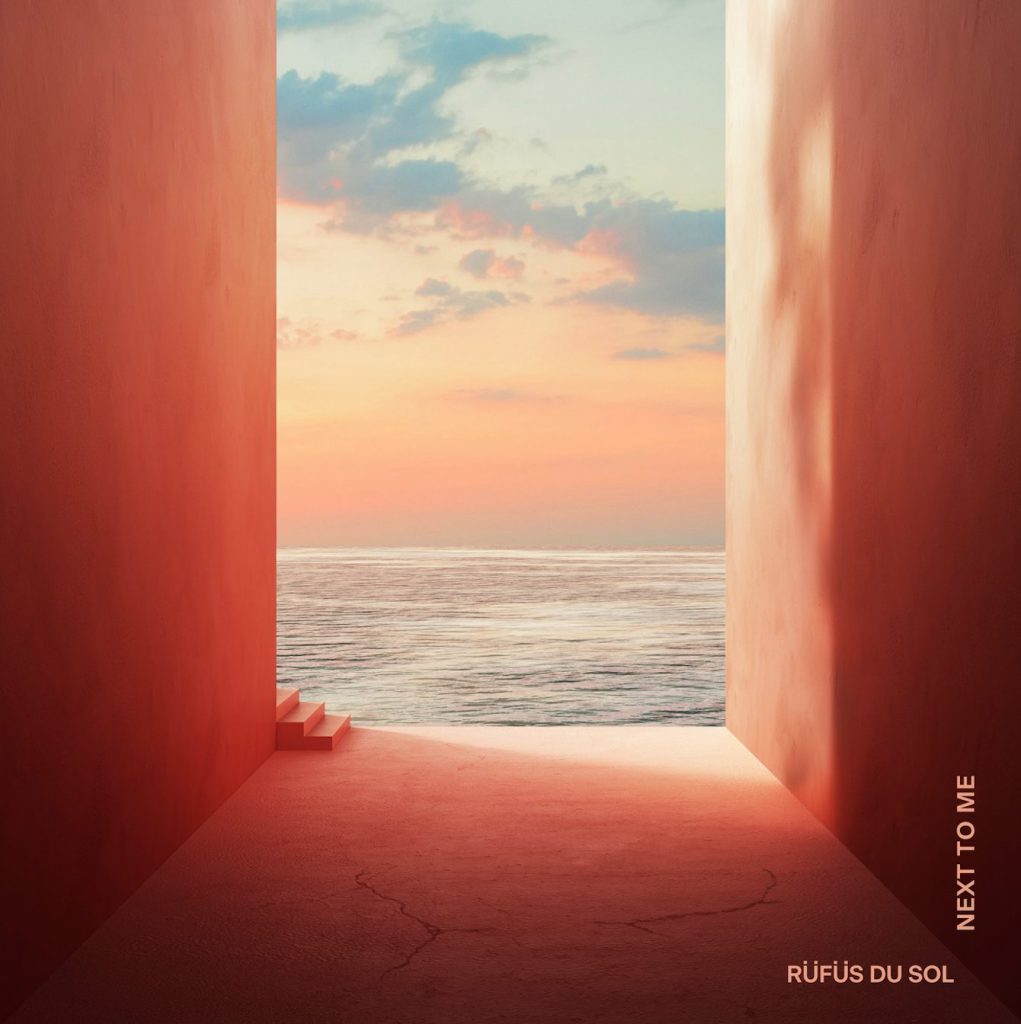 ---
Follow RÜFÜS DU SOL on Social Media:
Website | Facebook | Twitter | Instagram | SoundCloud | YouTube