Volt makes his Welcome Records debut with the Rattle Your Bones EP – and we've got an exclusive listen to the apocalyptic track, "Invasion"!
---
Watching Volt blossom in the bass music scene has been a magnificent sight to see over the years. Starting back in 2018 with a string of solo releases, his signature style of heavy and high-energy bass captivated listeners' ears quickly. Tracks such as "Evil Dead," "Never See Me," and "Just a Memory" showcased the power that a Volt song embodies while releases on Kannibalen and Disciple Round Table propelled him to a wider audience. Now, he's ready to elevate his career with the Rattle Your Bones EP, which is due out on August 13 via Welcome Records.
On his Rattle Your Bones EP, Volt brings his best work to the table. The five-track EP is not only full of massive bass hits, but also immersive soundscapes which make for a thrilling listening experience. And ahead of the full release, we've secured an exclusive listen to "Invasion," which is dripping with his signature sound design and quite the ride.
"Invasion" kicks off with eerie sounds and places listeners directly into an apocalyptic world. A bellowing vocal comes in and builds the suspense of the track before dropping into the second section of the intro which brings huge, spaced-out sub hits among glitched-out robotic vocals, further developing the atmosphere of the track. Then, the madness begins as the drop comes in and surrounds you with a flurry of synths, beefy drums, and various other accent noises that drive the track forward. The track subsides into an atmospheric bridge section before jumping straight back into the action on the latter half of the song, making the energy unparalleled on this tune and creating even more hype for the EP itself.
Check out the entire Rattle Your Bones EP when it drops on Friday, August 13 along with "Invasion" on your favorite streaming service, and let us know what your thoughts are on this track in the comments below!
Stream Volt – Invasion on SoundCloud:
---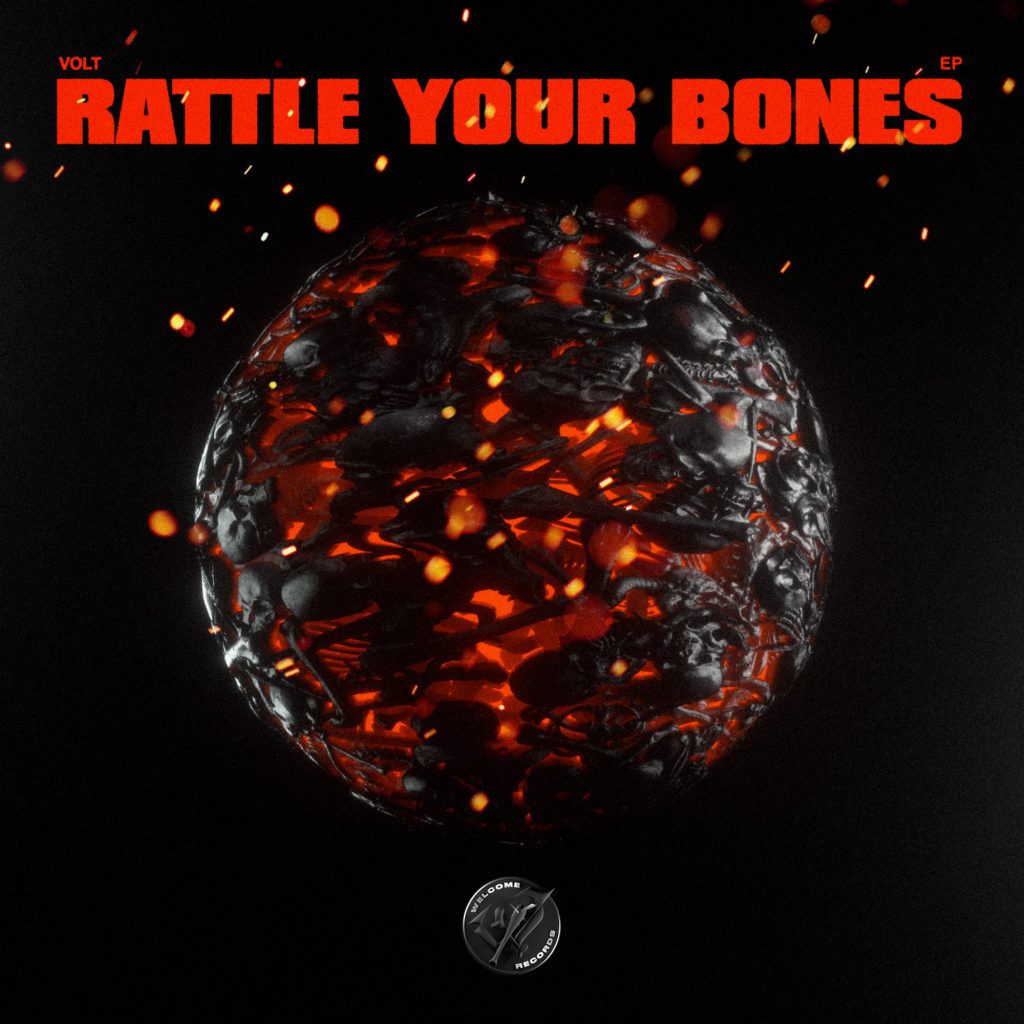 ---
Connect with Volt on Social Media:
Facebook | Twitter | Instagram | SoundCloud