KJ Sawka joins forces with pop singer Blake Lewis for "Cali Girls," the second release of their newly founded project, The Private Language.
---
Legendary drummer and producer of Pendulum, KJ Sawka, has been making quite a splash over the past year with their reemergence in the scene. Yet he hasn't stopped there, as he recently announced a new project with pop singer Blake Lewis dubbed The Private Language. The unlikely duo joined forces after a chance meeting in Seattle, but the indie-electronic, dance-infused sounds they've already begun to create on their cover of Tears For Fears' "Everybody Wants To Rule The World" and remix of BT's "The War."
Now, The Private Language has unveiled their second release – a '60s-inspired, funky track called "Cali Girls" that is oozing with summertime beach vibes. The lyrics for the track stemmed from Blake Lewis' own experience he had meeting a woman in Berlin that developed into a friendship – he quickly jotted down the lyrics while reminiscing about that day.
From there, Lewis brought the tune to KJ Sawka so he could work his magic on the production with rich basslines and earth guitar riffs. When asked about his process, Sawka stated that he did what he normally would do with a demo like this, "attack the beats, the groove, and the sound design the chords, leads, and fill sounds." The result is a groovy track that brings the heat and further proves this duo is one that you should keep your ears tuned to for some time to come, especially if you're a fan of disco-infused electro-pop sounds.
Paired with the release is a music video that parallels the free-spirited vibes of California living. Scenes of the Hollywood sign, pool parties, and sunshine over the Los Angeles skyline emphasize the carefree lifestyle the song is meant to portray. This track comes in time perfectly for any summer mixtape as we get back to normal life. Check out the music video for "Cali Girls" on YouTube, stream it on your favorite platform, and let us know what your thoughts are in the comments!
Watch The Private Language – Cali Girls on YouTube:
---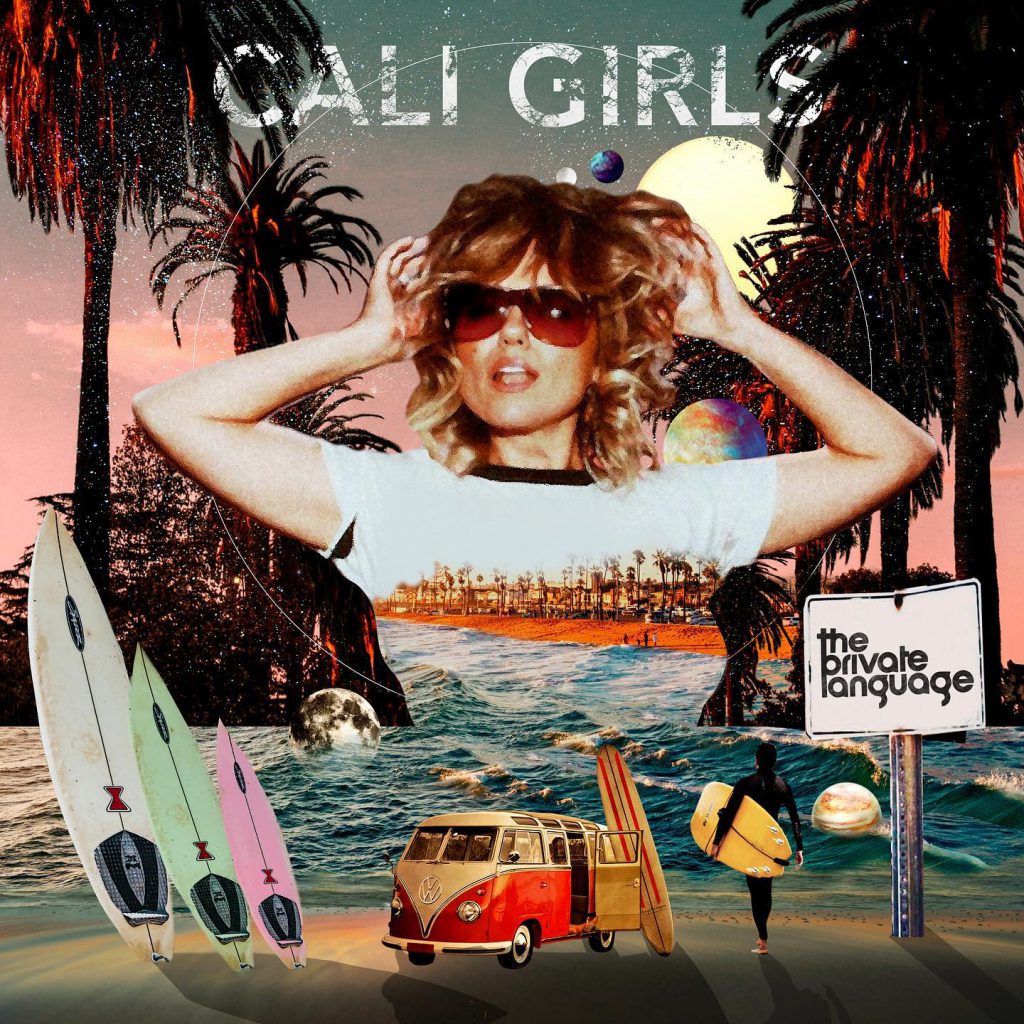 ---
Follow The Private Language on Social Media:
Website | Facebook | Twitter | Instagram | SoundCloud | YouTube