What? Music and Arts Festival completes their 2021 lineup with additional artists set to perform including Black Carl!, Toadface, and Tsuruda.
---
What? Music Festival has called back with their finalized lineup and you should be sure to pick up the phone. In addition to their initial lineup released in mid-June the festival has now added artists including the likes of Tsuruda, Black Carl!, and Toadface to their already elite experimental bass lineup that included CharlestheFirst, Mersiv, and Of the Trees.
But those artists were just the beginning of the additions as What? Music Festival also unveiled an entire undercard of up-and-coming acts such as The Quasi Kings, Electic Orange Peel, Friends With Elephants, Barefuzz (who will play two sets), School Of Rock, Justin Sage, and Samsin, among others. Check out the full lineup below because it's filled to the brim with fantastic artists.
The festival prides itself on providing an "inclusive and supportive" space for visual, musical, and performing artists to share their art and boasts a list of dozens of these acts. The audience will have opportunities all weekend to be introduced to new music and art from all over the country! You can learn more about the space that What? Music Festival creators have developed for artists on their website.
Artist, volunteer, and music applications are still open for any creative wishing to showcase their talent among the Ohio community, which can be accessed via their website. If you're looking for a brand new festival experience filled with artistic inspiration to get you going for summer 2021 this one may be calling your name.
Check out the full lineup below and purchase tickets on their website. Let us know which artist you're most excited to see in the comments and as always, make sure to check back for any updates!
---
What? Music and Arts Festival 2021 – Full Lineup: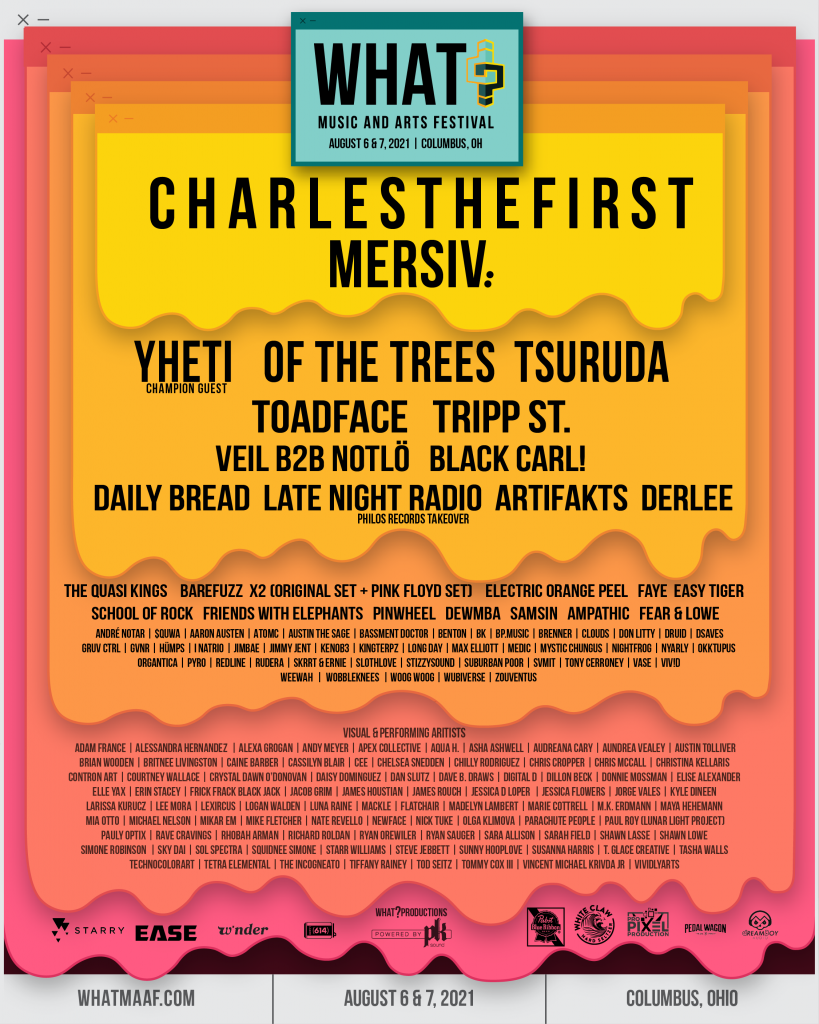 ---
Follow What? Festival on Social Media: