Bear Grillz isn't holding back with the release of his latest EP, Rest In Peace, that hits home after the troubling year we all experienced.
---
Bear Grillz has been on a roll this year as he rides the wave of massive releases on labels including Subsidia, Dim Mak, and his own imprint, Rude Service. The latest two tunes in his growing discography have landed on his rising imprint. "Thoughts Of You" with Peytn surfaced on the Full Stack compilation while he teamed up with Save Yourself and Peytn (for a second time) on a track dubbed "ohmygod." Now, he's looking to set expectations even higher, or perhaps six feet under, for what's to come on the label with his latest EP, Rest In Peace.
The way the universe seems to be unfolding under its current circumstances has stirred up a range of emotions and lifted the veil between life and death. This led to the vision that Bear Grillz had when creating the four tracks found within this EP as each one is dripping with emotion. Throughout its runtime, he explores forgotten sounds of the dubstep underworld that were buried with time and brings them back to life while simultaneously diving into his own roots.
Rest In Peace begins with "Breaking Necks" a heavy tune that does a great job at setting the tone for what's to come. It pulls listeners through its soundscape before it explodes with some truly immense bass and chops that stab right through the heart. Then, "No Cap" arrives with its innuendo about the fierce and aggressive reality we are all currently living in. Bok Nero doesn't hold back with this track with his lyrics in front of a strong wonky underground bassline.
To show he isn't playing around, "Bad Boy" is thrown in the mix to keep the party going with its reggae samples and whompy electronic tones, there's no doubt your bones will be wanting to groove. This track has the listener shaking in anticipation for the drop before being pulled down into the grimey pits. Then, Bear Grillz brings the EP to a close with "End Of The World" with 5AM and Blupill – and this aptly titled track is the most dynamic on the release. These three bring forth immersive bass beats and impactful vocals to give listeners the perfect tune to play when they're off into the depths of hell. It's a fitting end to this four-track EP.
Listen to the Rest In Peace EP on Spotify or your preferred streaming platform and stay tuned for more from Bear Grillz by following him on socials.
Stream Bear Grillz – Rest In Peace on Spotify:
---
Bear Grillz – Rest In Peace – Tracklist:
Breaking Necks
No Cap (ft. Bok Nero)
Bad Boy
End of the World (ft. 5AM and Blupill)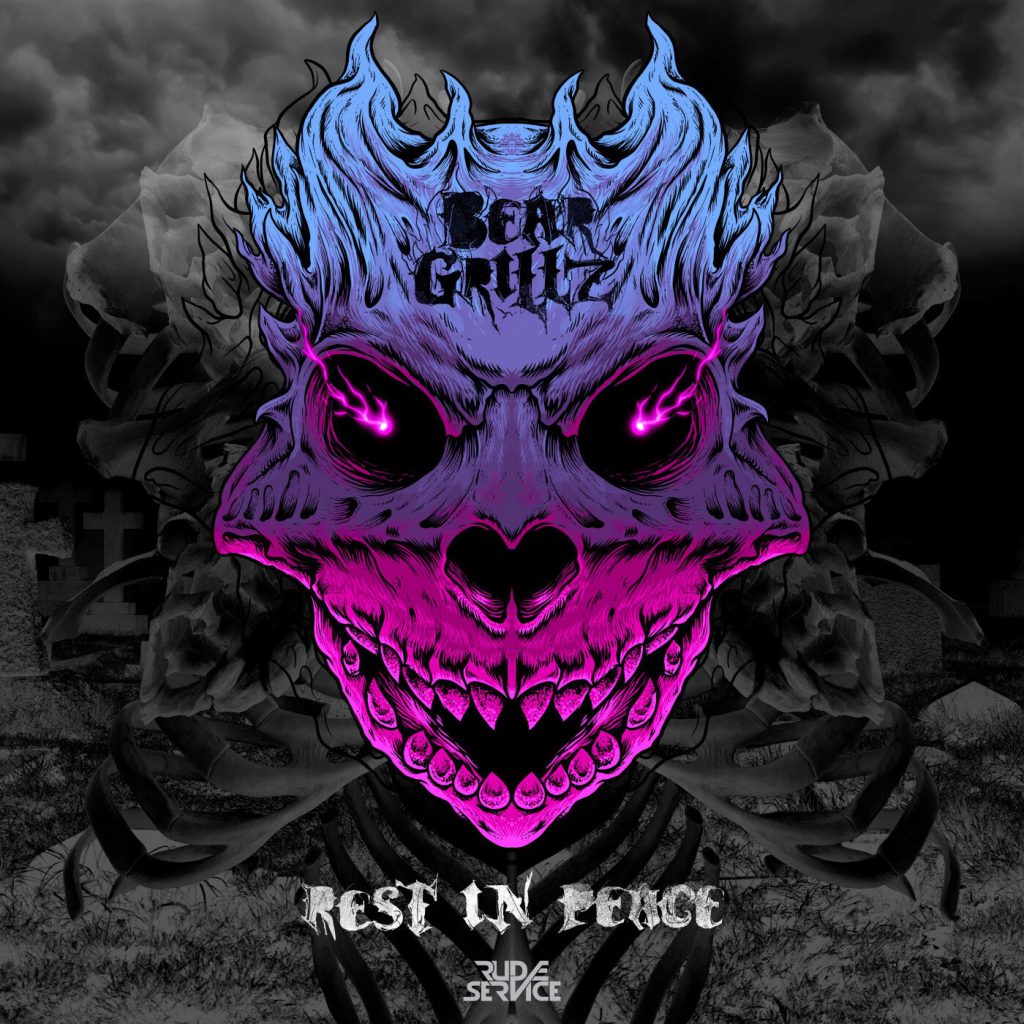 ---
Follow Bear Grillz on Social Media:
Facebook | Twitter | Instagram | SoundCloud | YouTube