Renowned techno brand Time Warp announced that they have set their sights on 2022 with editions in Germany and Brazil.
---
Over the years, Time Warp has dominated the techno scene with stunning production displays and stacked lineups that are filled with some of the top talent on the planet. Due to the pandemic, they were forced to cancel their 2020 edition and as uncertainty about the safety of festivals in Europe continues to loom, they will not be hosting an edition in 2021 either. Instead, Time Warp has set their sights on making a grand return in 2022 with two fantastic festivals, one at their home in Mannheim, Germany, and the other in São Paulo, Brazil.
If you're planning to attend one of the best techno parties on Earth, mark your calendars for April 2, 2022, for the edition in Germany, or May 6-7, 2022 for the one in Brazil. Both editions are set to bring their larger-than-life production and massive lineups to make for a true Time Warp experience. Time Warp Mannheim will also feature a stage hosted by Rockstar Games, while Time Warp Brazil sees the beloved brand team up with Entourage to bring this edition to life.
Further, techno heads in the United States should keep their eyes peeled for updates from Time Warp as well. They've teased that there are plans to bring the festival to New York in the future and that should be quite a treat for those who love the sound of the underground.
Starting today, those looking to attend Time Warp in Germany or Brazil can register now for exclusive access to limited tickets. So make sure to head over to their respective websites and don't sleep on grabbing them if you plan to go!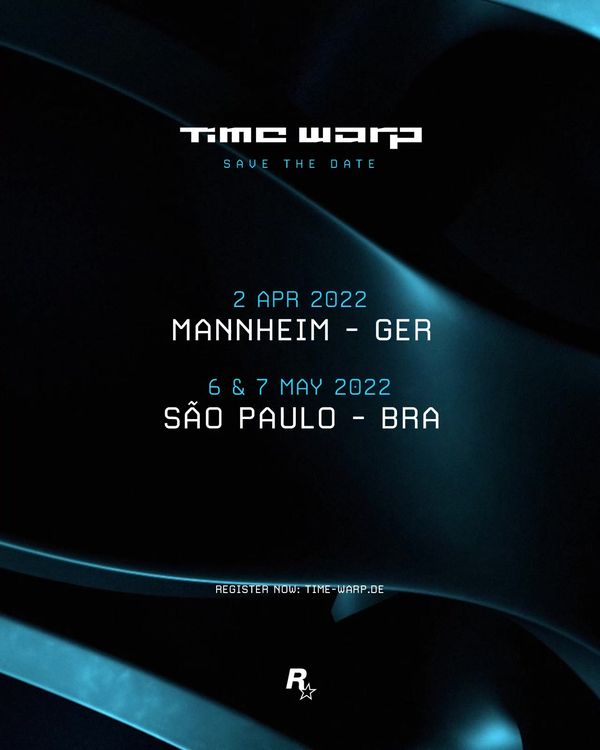 ---
Follow Time Warp on Social Media: