Save Yourself returns to Bear Grillz' Rude Service Records label with incendiary Setting Fires EP – and it's a scorcher!
---
With an overwhelming plethora of innovative sound developing in the underground bass scene, it's difficult to keep up. If you're a fan of dreamlike soundscapes and heavy dubstep, Rude Service Records has the perfect roster to satisfy your cravings. Emerging from Winnipeg, Canada, bass artist Save Yourself has been mastering his impressive duo of decimating basses and soothing melodies since as early as middle school. Slaying each and every release thus far, it's no surprise he landed on bass maven Bear Grillz' label.
Now, following his Rude Service debut, "Drowning," Save Yourself returns to the Bear Grillz imprint with four blistering tunes on the Setting Fires EP. Throughout the entirety of the EP, he gallivants across genres, beginning with passionate future bass and rounding out the collection with snarling rips of bloodthirsty dubstep. Speaking on exploring new sounds in his biggest release yet, Save Yourself said that he "had essentially been experimenting with different sound design techniques, which eventually led to the creation of these tracks. I really wanted to show my versatility as an artist with this EP."
A sensational atmosphere is created by Micah Martin's uplifting vocalizations in the first track, "Goodnight," before dissolving into a bubbly puddle of drum and bass intertwined with tropical undertones. Before venturing any further, be sure to massage those neck muscles and get ready. Why? Because "Throwdown" lives up to the name with catastrophic stabs ripping through a menacing screech bass, while "Setting Fires" crushes riddim norms with an ungodly flow and resonating basslines. Then, Setting Fires ends with "ohmygod," Save Yourself's collaboration with Bear Grillz and Peytn. It's a riotous slapper that will inevitably cast a spell over thousands of headbangers this festival season.
Die-hard bass fans, make sure to stay tuned with Save Yourself to quench your thirst for heavy wubs, and keep an eye out for more insane underground talent on Rude Service – you won't regret it. Get an exclusive listen of the entire Setting Fires EP below, or download or stream all four tracks upon their release on June 15!
Stream Save Yourself  – Setting Fires EP on SoundCloud:
---
Save Yourself – Setting Fires EP – Tracklist:
Goodnight (feat. Micah Martin)
Throwdown
Setting Fires
ohmygod (feat. Peytn) w/ Bear Grillz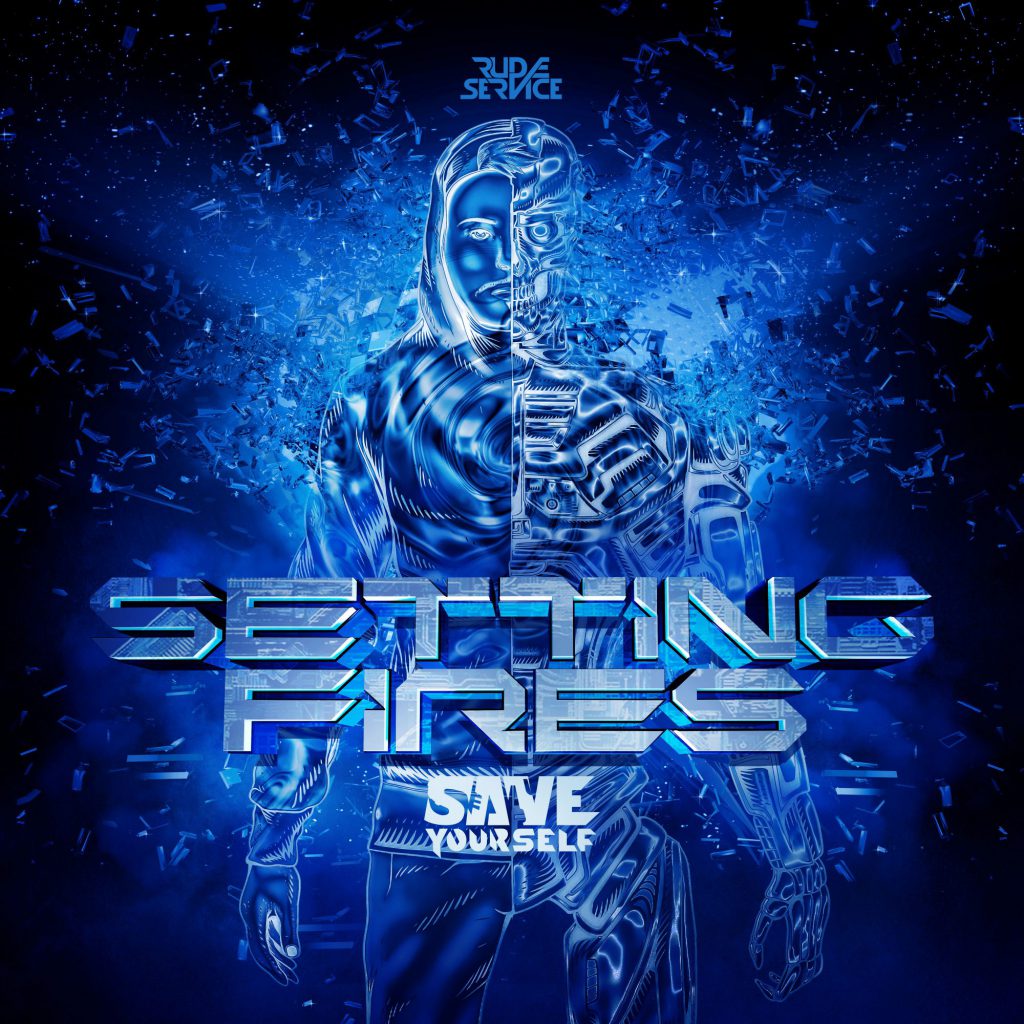 ---
Follow Save Yourself on Social Media:
Facebook | Twitter | Instagram | SoundCloud