Dirtybird Campout is set to make its return to the Modesto Reservoir in a big way this fall and members of the flock can snag tickets on June 11.
---
The rise in boutique festivals over the past decade has been impossible to ignore as labels and collectives around the world create their own unique experiences for their biggest fans. At the forefront of these highly-curated events is none other than behemoth imprint Dirtybird, who took things to the next level back in 2015 with the debut of Dirtybird Campout. Ever since that debut edition members of the flock from near and far have flocked to California to get a dose of beats – and now they'll make their grand return home in 2021.
While last year's edition of Dirtybird Campout was unfortunately postponed, Claude VonStroke and his crew have already begun to bring a sense of normalcy back into the mix this month with a successful edition of Dirtybird CampINN in Florida. But those wondering when they'll be able to dance the night away again under the stars at the Modesto Reservoir Campground are in luck as they've announced new dates on October 15-17.
A limited allotment of passes for Dirtybird Campout will be available on Friday, June 11 for members of the flock. Those who want to have the best shot at securing their passes during the 24 Hour Flash Sale should make sure they have all their bases covered by joining Birdfeed and signing up for their mailing list to get the link as soon as possible to lock in their spots. Everything from GA and VIB passes to glamping options will be available to purchase, with payment plans offered as well for anyone looking to spread out the cost.
Additionally, it's important to note that Dirtybird has announced that they will bring the same safety plan that was used for CampINN to Campout. This means that you'll need to provide proof of vaccination or a negative COVID-19 test for entry to the festival for the safety of artists, staff, and other attendees.
The 24 Hour Flash Sale for Dirtybird Campout 2021 will begin on Friday, June 11 at 10AM PT. Head over to their website to sign up for a reminder and stay tuned for more details including the lineup, activities, and more.
---
---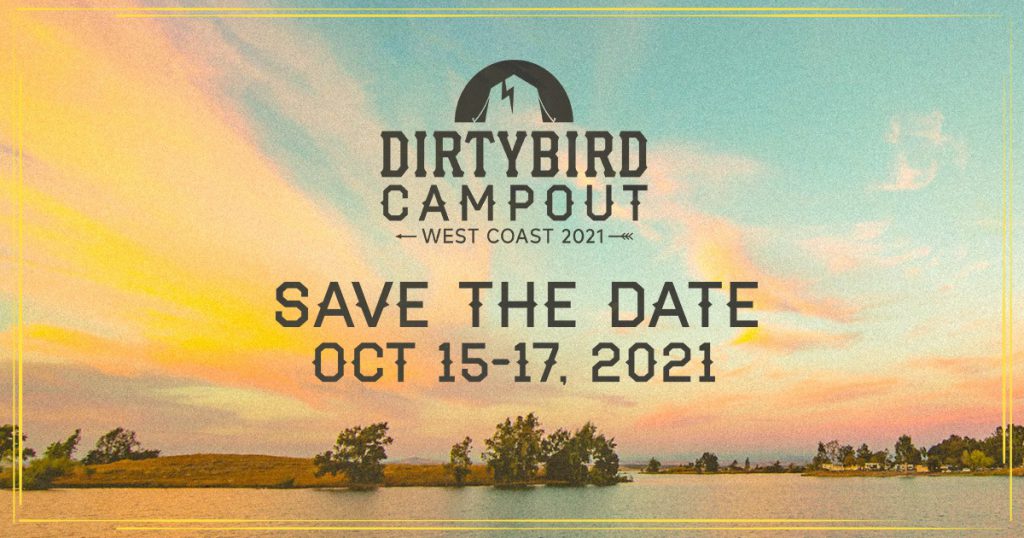 ---
Connect with Dirtybird Campout on Social Media:
Website | Facebook | Twitter | Instagram | SoundCloud | YouTube