Following the release of "So What" and a tour announcement to mark an era of Euphoria, Louis The Child drops in with a music video.
---
Between Louis The Child's dreamy production and A R I Z O N A's vibrant sound, it only seems natural for the two to link up in the studio and appear with the uplifting tune "So What." Louis The Child released the song as the first single from their forthcoming Euphoria project and simultaneously announced a 2021 tour across the US along with some festivals as well. Now, hot off the heels of the song's release and tour announcement, Louis The Child is amping up anticipation for the project by releasing a music video for the tune!
The pair and A R I ZO N A all undoubtedly find their synergy in the track. The song delivers distinguishable synths that pop with a lively aura while its lyrics give listeners a fresh outlook on the nature of relationships. With "So What" bearing such a relatable topic as its main point of discussion, the music video provides its viewers the full glimpse of a relationship.
The music video opens up with bright light leaks and rolling footage of a couple on Super 8 film, effectively capturing the warm aura associated with love. In between the rolling footage, lone shots of the music video's female subject foreshadow the couple's inevitable end. While the video begins with doting scenes between the two, it quickly falls apart and visually reflects the song's lyrics. The lone shots and snippets of quarreling progressively become more common before everything comes to head when the couple publicly ends their relationship. Following the climax of the video, double exposure scenes of the two's time together reflect across the woman's face as she walks in place, illustrating the track's core message of moving on.
Louis The Child and A R I Z O N A craft a beautifully uplifting song, highlighting the significance of letting go of the hurt from a broken relationship and simply finding the inner peace everyone deserves. The track arrives with an equally beautiful music video, showcasing the exciting new era Louis The Child has in store for us.
Check out the music video for "So What" on YouTube and stream the single via your favorite platform. Let us know your thoughts on the music video in the comments! For tickets to Louis the Child's Euphoria tour, visit the duo's website.
Watch Louis The Child – "So What" (ft. A R I Z O N A) on YouTube:
---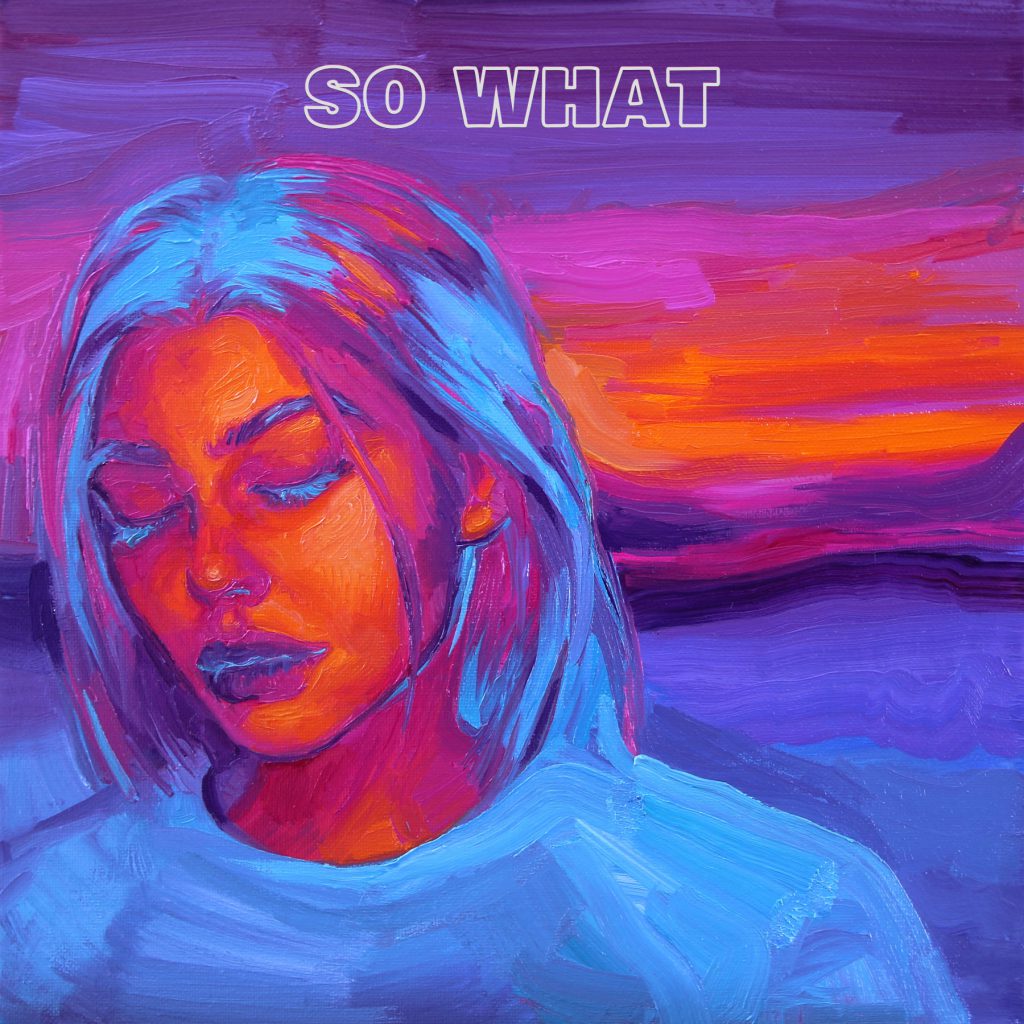 ---
Follow Louis The Child on Social Media:
Website | Facebook | Twitter | Instagram | TikTok
Follow A R I Z O N A on Social Media: