At long last, Lane 8 delivers the news that he will be headlining Red Rocks this October for an extra special four-hour extended set!
---
Lane 8 has been steadily climbing the ranks of dance music royalty for quite some time now. From massive album releases like Brightest Lights to the iconic Rise and numerous releases on herculean label Anjunadeep, he's become a household name held in the highest regard. Along with his rise to the top, Lane 8 not only minted his label This Never Happened but also birthed an entire movement that is rooted in living in the moment. And we can't think of a better place to be than with Lane 8, phone-less, than at the iconic Red Rocks this October 15.  
Not only will this legendary night mark Lane 8's Red Rocks headline debut, but he is also blessing fans with an extra special four-hour set. Opening up the night for four hours of uninterrupted magic will leave him ample time to play your favorite hits from every facet of his legendary catalog.
The entire ethos of This Never Happened stemmed from our generation's constant addiction to "capture the moment." In an ironic turn of events, the pure obsession of capturing every moment within our cell phones ends up detracting from the moment you're living in at that time. Naturally, Lane 8 had a genius solution to this: covering the camera on your device with a sticker to prevent you from shooting any photos or videos.
Don't miss this one-of-a-kind event at America's most iconic venue. The artist pre-sale tickets go live Wednesday, May 5, at 10 am MT. Use code: TNHREDROCKS to grab them via AXS. 
---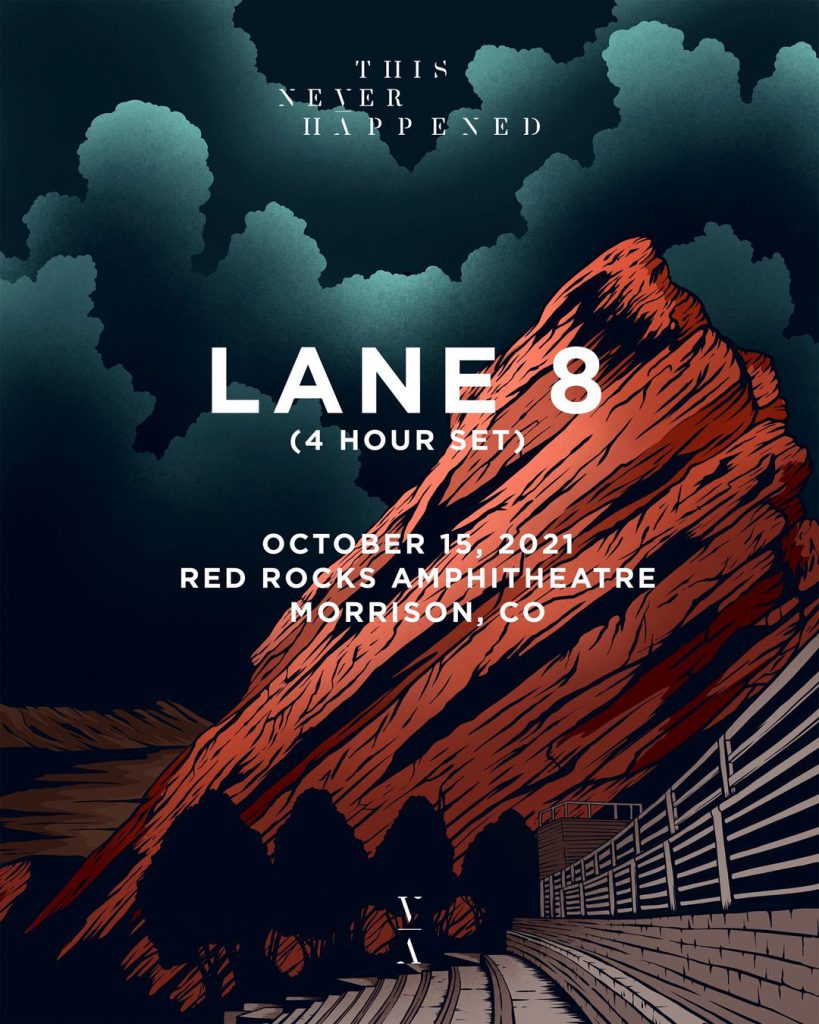 ---
Follow Lane 8 on Social Media:
Website | Facebook | Twitter | Instagram | SoundCloud | YouTube
Follow This Never Happened on Social Media:
Website | Facebook | Twitter | Instagram | SoundCloud | Bandcamp