Beloved Colorado festival Sonic Bloom is airing on the side of caution this year as they announce their plan to postpone festivities until 2022.
---
Since 2006 Sonic Bloom has become a staple in the summer festival circuit delivering only the most cutting-edge bass music and mind-expanding grooves within multiple dance music facets. Fans from far and wide will sadly have to wait one more year to return to the breathtaking Hummingbird Ranch, but despite vaccination efforts ramping up around the nation, it is still not entirely safe for dance music fans to gather by the thousands in Colorado this June like initially planned. Yet, with new dates locked in fans will be dancing under the moon upon the summer solstice of June 16 – 19, 2022.
Despite numerous attempts to curate an experience that would live up to the level of excellence that "Bloom" (as it has become affectionately called) is known for, organizers effectively decided it was not the right call to put on the event within the current coronavirus climate. Yet, fans can breathe a sigh of relief as Sonic Bloom has announced in their lengthy statement that 2020 headliner Tipper is confirmed to remain in the top spot along with a vast majority of the original lineup. 
As we draw closer every day to returning to the free-flowing, love-centric atmosphere that Sonic Bloom truly excels at creating, fans who have previously purchased tickets to the 2020 iteration of the event can breathe easy as they are automatically valid in 2022. And if you can't make the rescheduled dates, refunds can be requested at the link sent to all purchasers on March 30 so check your inboxes.
Additionally, all current ticket holders will have access to streaming the entire Sonic Bloom Academy online. This exclusive online content provides fans with the immersive Sonic Bloom experience right from their couch, complete with sets from past years' festivals, interviews with artists, and online workshops and classes to keep you fully connected with everything this incredible event has to offer. Make sure to sign up, because Sonic Bloom will send Zoom links directly after the creation of your account.
Tickets for next year's event are currently on sale now and will not be offered at a lower price, so be sure to jump on it in the meantime.
Stay tuned for more updates regarding other events and festivals that are cancelled or postponed in 2021 due to the ongoing pandemic.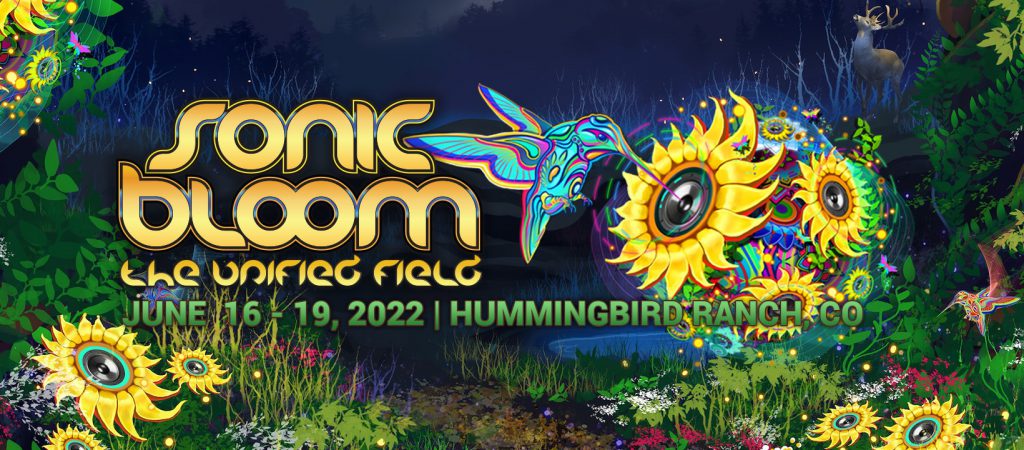 ---
Follow Sonic Bloom on Social Media:
Website | Facebook | Twitter | Instagram | SoundCloud | YouTube