Neve transports listeners to a Candyland-esque rave filled with fast-paced syncopation that will get your heartbeat pumping on the Softcore EP.
---
Neve has released his newest EP, Softcore, on the rising Juke and 'Hybrid Rave' label Elastic Rhythms and it's brimming with energy. True to its self-ascribed 'hybrid rave' sonic descriptor, the latest project coming out of Elastic Rhythms will instantly transport anyone to a warehouse rave replete with bubblegum vibes and plenty of fancy footwork. As one of the bigger names coming out of the Italian drum and bass scene right now, his debut on the LA-based label arrives with enthusiastic fervor.
If you had to summarize this EP in two words they would be cute and sinister. Duality is the name of the game here, as Neve's complex drum patterns and syncopation are paired with an airy, lighthearted attitude. The first track, the eponymous "Softcore" with Samurai Breaks, opens with the spookiest chord progression, yet drops into an uptempo DnB song that has the sonic playfulness of UK Garage while carrying a junglist rhythm. The fast tempo of this song brings to mind the Juke roots of the sound Elastic Rhythms is attempting to push overall, and Neve utilizes heavy use of high hats and high pitched synths that are practically begging you to shuffle.
"Shweat" carries on that trippy amusement park-like energy. Though the bass line gets darker here and carries more intense energy through its even faster BPM, there is still a distinct lightness to this song. Feeling like the love child between happy hardcore, jungle, and club with a touch of the Six Flags theme song, it's impossible not to get the cheesiest grin when you listen to this track.
These joyous dance party anthems are just what we need right now. While there has been added optimism to moods everywhere due to the hopeful rollout of the vaccine, we are still shedding the weight of this past year. On Softcore, Neve helps pull us out of that darkness and brings us bouncing into the sun. So listen to it on Spotify below, purchase it on your preferred platform, and stay tuned for more to come from Neve and Elastic Rhythms.
Stream Neve – Softcore on Spotify:
---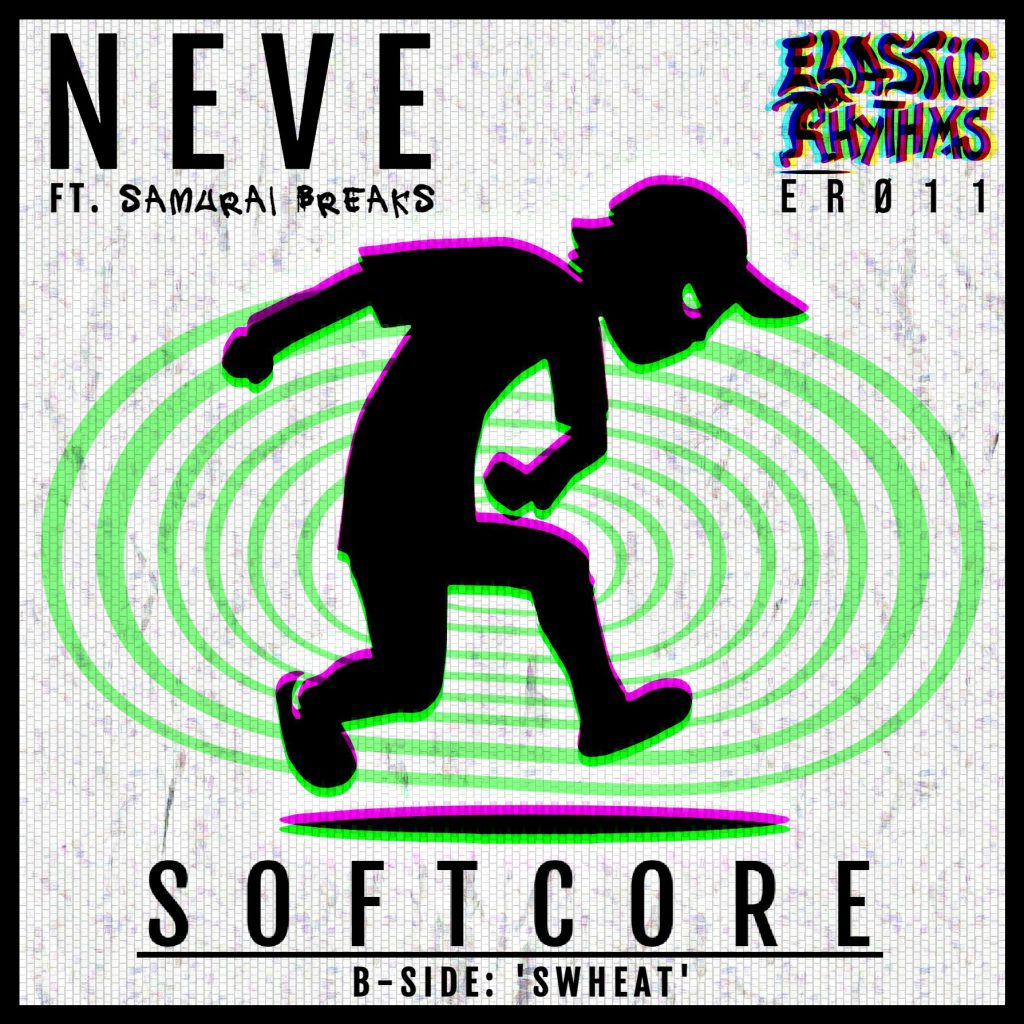 ---
Follow Neve on Social Media:
Facebook | Instagram | SoundCloud
Follow Elastic Rhythms on Social Media:
Facebook | Twitter | Instagram | SoundCloud