After Texas was rocked by the winter ice storm, Disco Donnie Presents donated to three food banks in Houston, Dallas, and Austin.
---
Over the years, Disco Donnie Presents has hosted festivals and shows across the entire state of Texas that include the likes of Freaky Deaky, Ubbi Dubbi, and more recently during the pandemic, drive-in events as well. The great state of Texas is also where nearly a third of DDP's staff are based, so when the recent ice storm decimated communities across the state it hit close to home.
As active members of the communities that they host shows at, Disco Donnie Presents have continually given back to different causes and organizations including Girls Rock, Habitat For Humanity, and Heartbeat International to name a few. In the wake of the devastating ice storm, they've given a total of $15,000 to food banks in Texas, equally split between the Houston Food Bank, North Texas Food Bank (Dallas), and Central Texas Food Bank (Austin).
Related: Looking for more insight into the mind of Disco Donnie? Check out our interview to learn more about him and his plans for DDP now that he's reclaimed the brand.
Re-affirming their commitment to local communities, Disco Donnie Presents stated, "Serving the communities we operate in and helping those in need has always been an important part of DDP culture." They also have gone an extra step to urge their attendees to consider giving back to food banks and others during this great time of need in Texas and the rest of the United States.
Want to donate to one of the local food banks in Texas? Head to the websites for the Houston Food Bank, North Texas Food Bank, and Central Texas Food Bank for more details.
---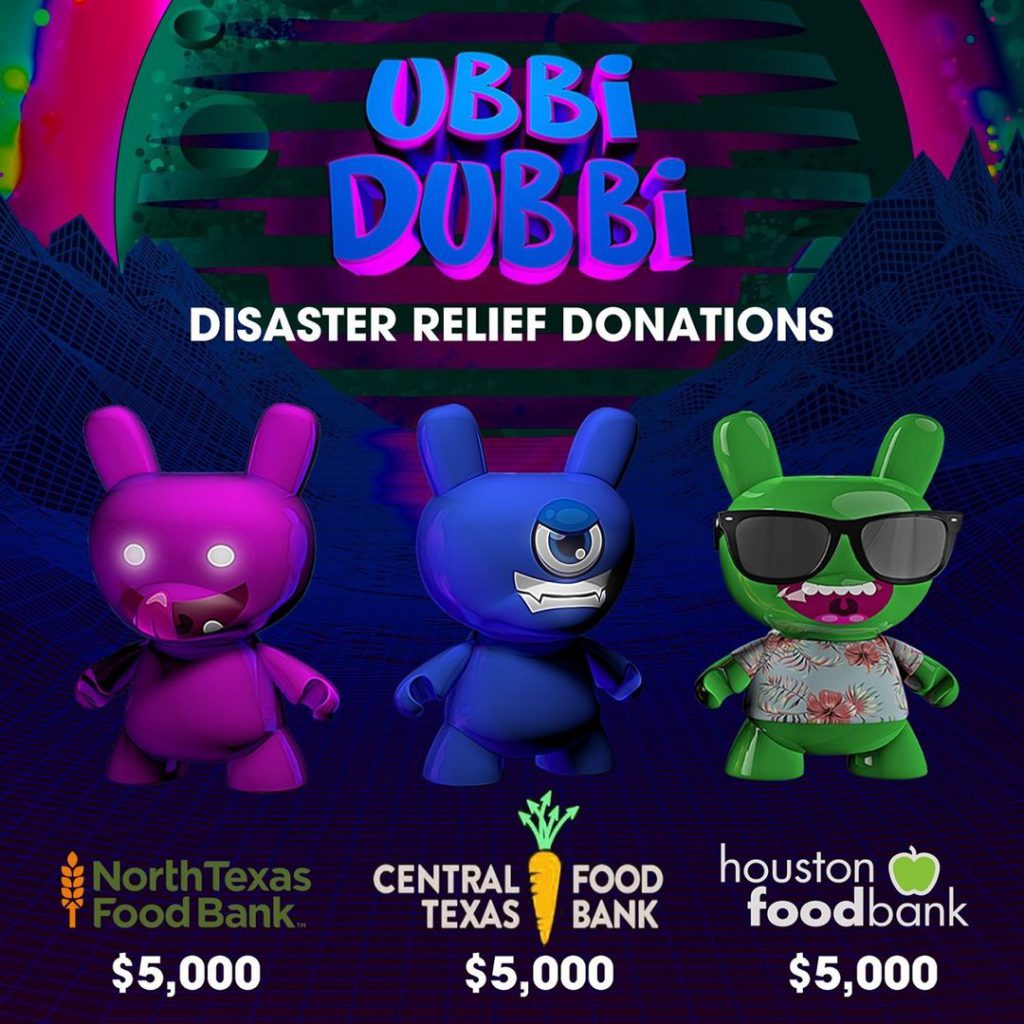 ---
Connect with Disco Donnie Presents on Social Media: