After years of working under the umbrella of SFX and later on, Livestyle, Disco Donnie has returned to his original, independent status.
---
It's been a long road back to independence for "Disco Donnie" Estiponal. For many years, the legendary American rave promoter had toiled in the corporate wilderness, being stuck in disadvantageous business situations with no less than three major music event companies: Insomniac, SFX, and LiveStyle. Having been ricocheted back and forth between personalities like Pasquale Rotella, the infamous Bob Sillerman, and Andrew Axelrod, Donnie was more than ready to return to his indie roots.
Since Donnie had made his name in the classic '90s rave days while also partnering with some of the biggest electronic music promoters in the world, he was confident that he could deliver quality festivals and club events as he always had. After the debacle of the SFX bankruptcy, and being just one of many dance music properties at LiveStyle, Donnie wanted his company Disco Donnie Presents back, and the control that came with it. The question was, how to get DDP back affordably?
The answer came in February of this year, in the form of the coronavirus. With the music industry on indefinite hold and revenues tanking, LiveStyle was looking to unload several of its EDM properties. Donnie, who had already been negotiating his exit for weeks, struck while the iron was hot, getting his company back for a much smaller figure than he'd originally received from SFX's Sillerman years before. As he puts it, in a quote that could be attributed to a canny NYSE stockbroker, "That's what I've been saying to people: sell high and buy low."
Such forward-thinking has been in rare public display in the music business as of late, with few major players offering any solid predictions on the changes of how events are going to be run in the future. At this moment, Donnie is having little of that, plotting his return to production from his home in Puerto Rico, where he's outlasted both the virus and previously, Hurricane Maria. With two festivals in Florida and Texas still on the books for the fall, Donnie is determined to hit the ground running when the doors are opened once again, whenever that may be.
The following phone interview was conducted in mid-April, and has been lightly edited for flow.
---
First of all, how have you been?
Disco Donnie:  Hey you know, it's been crazy for sure. Just trying to work through this, but we've been on lockdown in Puerto Rico longer than anybody else. So, they've been very restrictive on [the] 7pm curfews, and then you can only go out every other day, [it] goes by your license plate and nothing on Sunday.
We did it before when I was here when [Hurricane] Maria hit and the island didn't really have power for two months. We have generators, so this is similar, but we have some, you know, power and cable, and WiFi, and a lot of stuff that we didn't have after Maria. So, it's similar, but it's better. I don't even know what the [infection] numbers are, they don't track them very well. So people are kind of getting restless, you know? The medical system here is not up to standards, ever since Maria, so they're just worried about getting over-run.
Yeah, It sounds like your lockdown is even more severe than here in California. Although I will say, out here we took this seriously early on, and it seems to be working.
Yeah, I was in New Orleans for Mardi Gras, and I knew. I had shows and I knew it was like a breeding ground for coronavirus. At Mardi, I mean it was like some people from all over the place–I mean what am I supposed to do, you know? I couldn't shut stuff down then, because people would have thought you were crazy. And of course, I came back and I was sick, so you know, who knows?
But luckily, my insurance agent told me in January that they weren't covering for coronavirus. I was trying to bond my festival coverage, and they told me about it. So, I was able to study it for the last four months and see everything, all of the sides, and doctors, and having discussions, and what it was going to be, and see what was going on in other countries.
I was trying to throw two festivals in the spring and this was early January, right when we got back from Christmas vacation. And that's when we start getting the quotes because then we have a better kind of a view about what the show's attendance is going to be. And she said, "Oh, by the way, Lloyd's of London isn't covering for coronavirus, they're excluding it on the infectious disease package." And I'm like, "But, infectious diseases are an add-on to the cancellation insurance, so we never get it, you know, not here in the US." I'm sure they get it in Asia. And I guess Lloyd's of London had taken so many losses already by January, that they were excluding it from the policy.
So I said, "That's weird. Why would they exclude it?" That's when I started looking at it and luckily I was able to protect my finances in different ways. Even though I saw it coming… I studied it, saw what was happening, and I was able to tell my team what was going to happen. Even though I knew all that, I thought we'd shut down, kind of like if you had… New York would be an Italy, and then you'd have Florida as a Spain. So, I thought everything was going to go kind of in stages. And then, in Europe they did, "Oh, no more 5000 people [events]. Okay, no more 2000. Now, 1000. 100."
Obviously that didn't work, because it kept spreading, so I thought they might change that [here in the U.S.], but I thought that we would be shut down in kind of sections of the country. And on March 12, I woke up and everything was still fine; I thought we were going to get through the weekend. And by Friday March 13, I woke up in the morning [to]: "We have cancelled 48 shows." I mean it was like that, you know, it was crazy. So yeah, even though I saw it, even though I was on top of it, it still totally just, you know, hit out of nowhere.
Well, since all these things have been shut down, in the press release that you put out a few days ago, you mentioned that uh you still have the festivals Sunset 2.0 and Ubbi Dubbi Gets Freaky Deaky Texas on the books. What is the status of those?
We postponed and moved the May (Sunset 2.0) festival into July, and we discussed with the city [of Tampa, FL], and with the venue–it's an NFL stadium–and at the time when we moved it, they wanted us to try to keep it. And even though we [knew] it's like a Hail Mary, there [was] a small chance. So that's kind of what we were going for, it could [have been] the only party this summer, but we know that [it was] going to be challenging to do it.
Then I moved my April festival and combined it with my October festival because I had two festivals in Texas: one in Dallas in the spring and one in Houston (Ubbi Dubbi) in the fall. And, I couldn't move the April festival into the fall, because I would just kind of be competing with myself. And with what's going on, it didn't make sense to do two five million dollar festivals in Texas 30 days from each other, right? I just combined them.
So that's where we're at right now, and it's just, all these things changing so fast from one day to another. So, I don't think anybody…I mean, I've seen all the information on both sides and nobody's been able to get it right so far. So, I've got to just wait and see.
Yeah, it's all up in the air right now, isn't it?
It is. I think what we're going to see is, [once] that they have a plan to start opening things up again, and I think some maybe… it might be a little political where you'll have your Republican governors opening up faster than the Democratic ones, and you know, it'll be a kind of litmus test there to see you know which one works.
But I see that people arguing on both sides that, "Hey, you've got to let us out, the economy's suffering," and then I see the other people, you know, "No, you've got to protect the health care workers," and, unfortunately, the country is very divided. So I guess when they start opening things up, some of them will open up faster than others. And I don't know if it's gonna prove anybody right or wrong, but at least we'll have more data.
Well, regardless of the political stance, by the time this thing wraps up–however months away that's going to be–you're going to have an audience that, even though they're going to have been camped up for months, they're still going to be very jittery about getting back together in large public spaces like a football stadium. So, how do you plan to entice them out? Do you have plans at this point of how to get people back into that large crowd mode?
Well look, everybody's different, right? There's gonna be a percentage of people that are going to be scared and probably won't go and will stay in their house more, not go to a large event, and practice social distancing. And there's gonna be some that'll want to go, try to be safe and wear a mask, and [follow] whatever guidelines are out there and still have fun. So I mean people are going to miss that, the social interaction, and I'm not so much worried about it.
I know there's gonna be a percentage of people that just aren't going to go, so we know the crowds are gonna be smaller. We have to plan for that, and we have to plan on how we're going to keep them [as] safe as possible. Whether that's requiring that people wear masks or I know some venues are talking about putting in heat sensors where people come [in]. I know that we're working on trying to get mobile hand sanitizer machines so we can use them for the festivals. You don't have them all over [yet]. And, if we have to have reduced capacity, then that's what we'll do.
I just don't know the answer. Until we have all the proper testing… until we have a test that works, everybody can get tested, and those are mass-produced. Until we have antibody tests and those are mass-produced and everybody can take that, and some type of treatment. I know they're working on a lot of them, but they don't have enough information yet. And then it's a vaccine, you know, it's like the four steps.
But we're not gonna do it unless we're told that we can. We're going to follow the authorities, and we're not gonna try to put anybody in danger. Basically, if they say you can do an event for 10,000 people, we'll do an event for 10,000. If they say it's 5000, we'll do it for 5000, and if they say it's 500, we'll do it for 500. We're going to do events, and there's going to be some people that are scared, and there's going to be people who don't want to go out.
There's another component we didn't touch on. A large percentage of our crowd is in the restaurant industry, [and] the hospitality industry. I mean, probably a lot of them don't even have jobs right now, so they're probably not really thinking about going to a festival, or buying a festival ticket until their state's situation is stabilized. So that's a whole other swap. We're going to have to lower the artist fees, we're gonna have to lower the ticket costs.
Well, since you've mentioned the artist fees and ticket costs, with this turn of events coming about, and also the diminishing now of big-ticket places like the Las Vegas superclubs, which was taking place before all this happened, do you think that the coronavirus is going to speed up this trend, and bring those artist fees down—if not permanently, at least for a significant amount of time? And, is this going to be affecting the bottle service kind of EDM which has been flourishing for the past few years?
Everyone I've talked to, from the agents to the managers to the artists, everybody realized that everything's going to change. You're not gonna see these big tours with big productions, I think it's going to go kind of back into the clubs. People want to get out and perform and earn money, but they also realize that it's going to be a different environment.
So, they are working with us on the fees, which is nice. And we're going to lower the ticket prices. It's kind of a reset in the industry, and you know, I think it's a good opportunity for everyone, for all of us–together–to take advantage of this, and basically maybe do it differently going forward, so it's not so over the top.
We can kind of take it back to where it came from. It's like starting off, it's like a clean slate, right? You know, we have a white piece of paper and now we can paint as together what the future's gonna look like. Because, we did that before, but some people didn't like the way that looked, and this is an opportunity for us all to change that.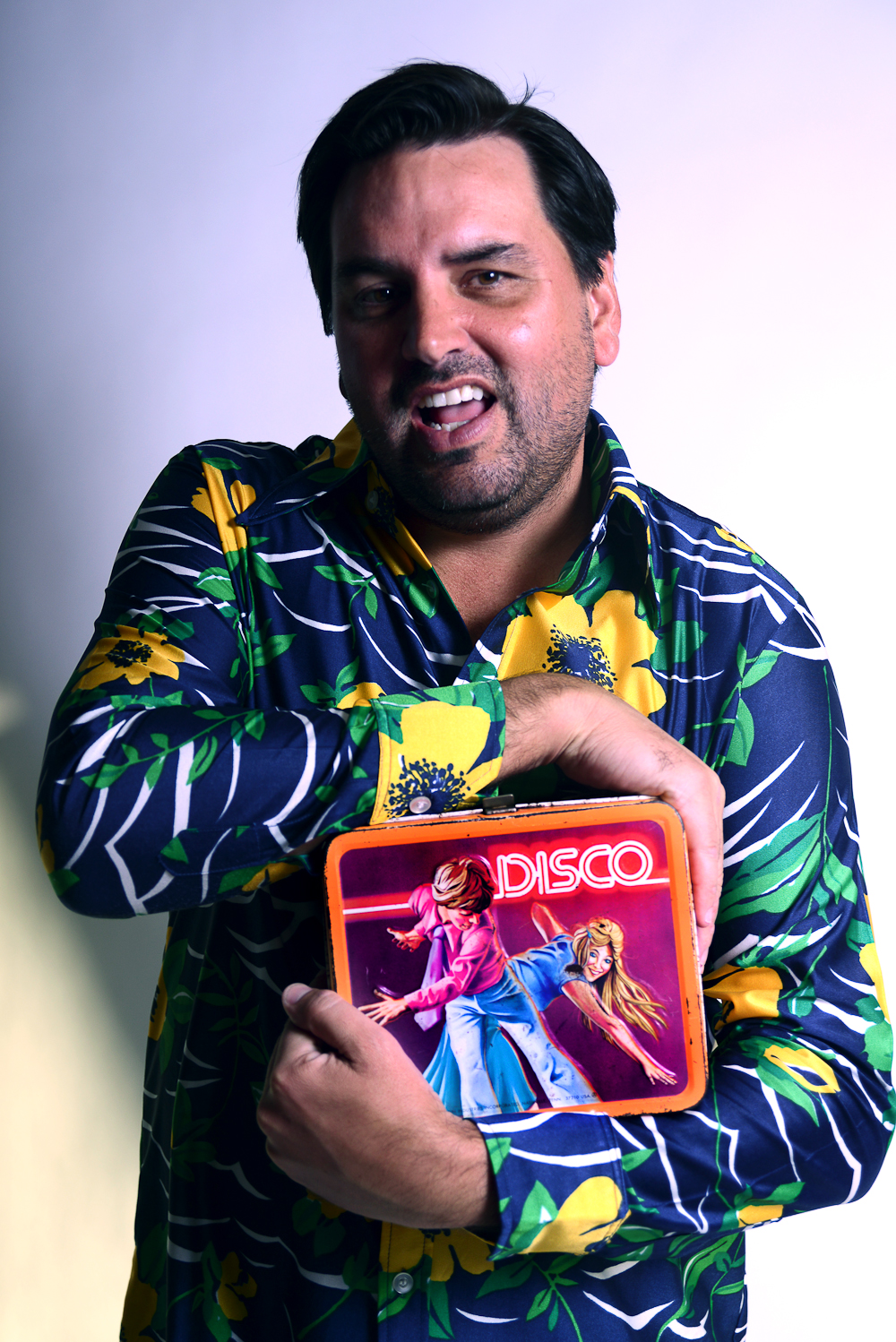 Let's get to the main subject, which of course is your change in status: getting the Disco Donnie name back from LiveStyle. So, what were the circumstances that the brought this about? You mentioned in your press release that this has apparently has been in the works for a number of months. So could you describe the process about how this is all came about now?
Well, we did our budget meetings in December in New York [with LiveStyle] and we were talking about 2020 and they had given me the Chicago market, which was React. They had my team and we took over that market in November, and they were giving me some of the stuff in the Northwest, in Seattle.
So, they had given me more stuff to run, we went in there and we gave our whole budget presentation in front of the whole board of LiveStyle. They didn't ask a lot of questions, it went very fast. Then, one of the board members that had been there a long time just sits up and he said, "Hey, I just want to thank you for your service." So we went downstairs, and everybody is kind of high fiving each other: "Oh that was easy, we got through it!", and I was like, I don't feel good about this. I mean, something's up, right? "Thank you for your service"?
Whenever you get the phrase "we thank you for your service", that's a big red flag normally, isn't it?
Yes! So I texted the Chairman of the Board, Andrew Axelrod. I was supposed to fly out that night, and I [texted him] and asked "If I stay in town, can we meet?" And he said yeah, let's have breakfast tomorrow. It ended up getting moved to lunch… but I said "Hey you know, everything in this business is always for sale, right?" And I know they talked to multiple people, but I wanted to get in front of him, and I thought the time was right.
I had approached them a couple of times coming out of [the SFX] bankruptcy, and other times, saying that I wanted to get [DDP] back.  And they were always basing something off of some type of multiple, like, "Oh well, if you're gonna make X amount of dollars this year, you know now four times multiple that, you go with this." And I thought "I'm not paying a multiple on anything that I control." That's silly to ask me for that because it could just tank. And I wouldn't do that, it's not a conversation.
So I went to him this time, and it seemed like the timing was right. I said "Hey, I know you're talking to a bunch of people. I just don't want to be an add-on into a deal, like if you're selling Electric Zoo and you're really close and say 'Oh we'll just throw Donny in', right?" I said, "A lot of my team has been with me for a long time, you know? I put them through hell with the SFX thing and the bankruptcy and the LiveStyle, and you know, it's been a crazy journey, and I want to try to control what was going on," and he said "Yeah." I said "I just want first right of refusal to buy it," and he said, "Yeah, let's do it." "Okay," I said, "When?" He said, "Let's start now." I said, "So when do you want to get it done by?", and he said, "April 1st." I was like, "Oh okay, great."
Then, they called me up later asked if I want to buy React as well. I had some questions about some of the deals, and some of the assets and liabilities. This was going into Christmas time, and I was skiing with my family in Vail, and Andrew called me and was like, "Hey can you meet these guys from [the streaming service] LiveXLive?" So anyway, then they started offering for React and my company. So I went and met with them and heard their whole pitch, but you know, it's a publicly-traded company and I had already kind of been down that road [with SFX]. They were nice guys and stuff, but I really wanted to strike out on my own and control it, especially with the team I had. So, I declined their offer, and I let go of the Chicago thing, and they ended up purchasing React.
Andrew was true to his word, so we start negotiating the offer for DDP and I went to them right around Mardi Gras time and said: "Hey, I want to put some coronavirus language in there." So we were working on coronavirus language and that's when things got shut down, I would have some sort of discounts and some safety nets. Before we could close the deal, obviously everybody realized that this shit was hitting the fan and that it was gonna hit the US, and it was going to hit it hard.
So, I was able to negotiate a better deal. They were desperate to get rid of it, and I was desperate to get it back. It was kind of like a win/win for both, because when you start having conversations with people about, "Well, if we need to give our fans refunds [because] they can't make the next show, well, Live Nation and AEG aren't doing it…" And we started having those conversations, and then we started having [those] about cost mitigation for your team. Like, what employees are necessary?
I don't know what decisions [LiveStyle] would have made, but we started having conversations like that, and you realize you've got to make a move because I needed to protect and be the one to make that choice if people are going to get refunds. I needed to be the one to make that choice that my whole team was staying. I just couldn't leave it up into somebody's hands. I don't want to have to ask for permission to do that. That's what motivated me to get this deal done in this terrible time, and they were motivated just because, you know, who wants to own an events company right now with no events? So yeah, it worked out for both of us. I mean, I got a good deal, and they got rid of it. So, everybody's happy.
Even though this thing had been in the works for a number of months, it sounds like you were actually able to really take advantage of the coronavirus, since the whole industry is of course on lockdown and is tanking. So, it seems that this virus ended up being the proverbial gift horse for you, to be able to get DDP back probably for less than you would have been able to do, say, six months ago.
Correct. It was just timing.  Of course it cost because I had a festival that was selling very well, and that would have been like my first big win, but that was factored into the original price, and then it was taken out of the other one. So yeah, it's a strange situation.
What were the terms of the sale?
I signed something and I can't disclose that, but it was good, it was good. But nothing so far.
Well, I presume that whatever it was that you did end up paying was a fraction of what SFX originally paid you to bring you on board.
Um yes. I don't know about a fraction, but yes, a lot less.
When I look at this and listen to what you're telling me, I'm getting more and more reminded of the stock market, and how this seems to parallel the market in a number of ways.
Right, right. That's what I've been saying to people: sell high and buy low.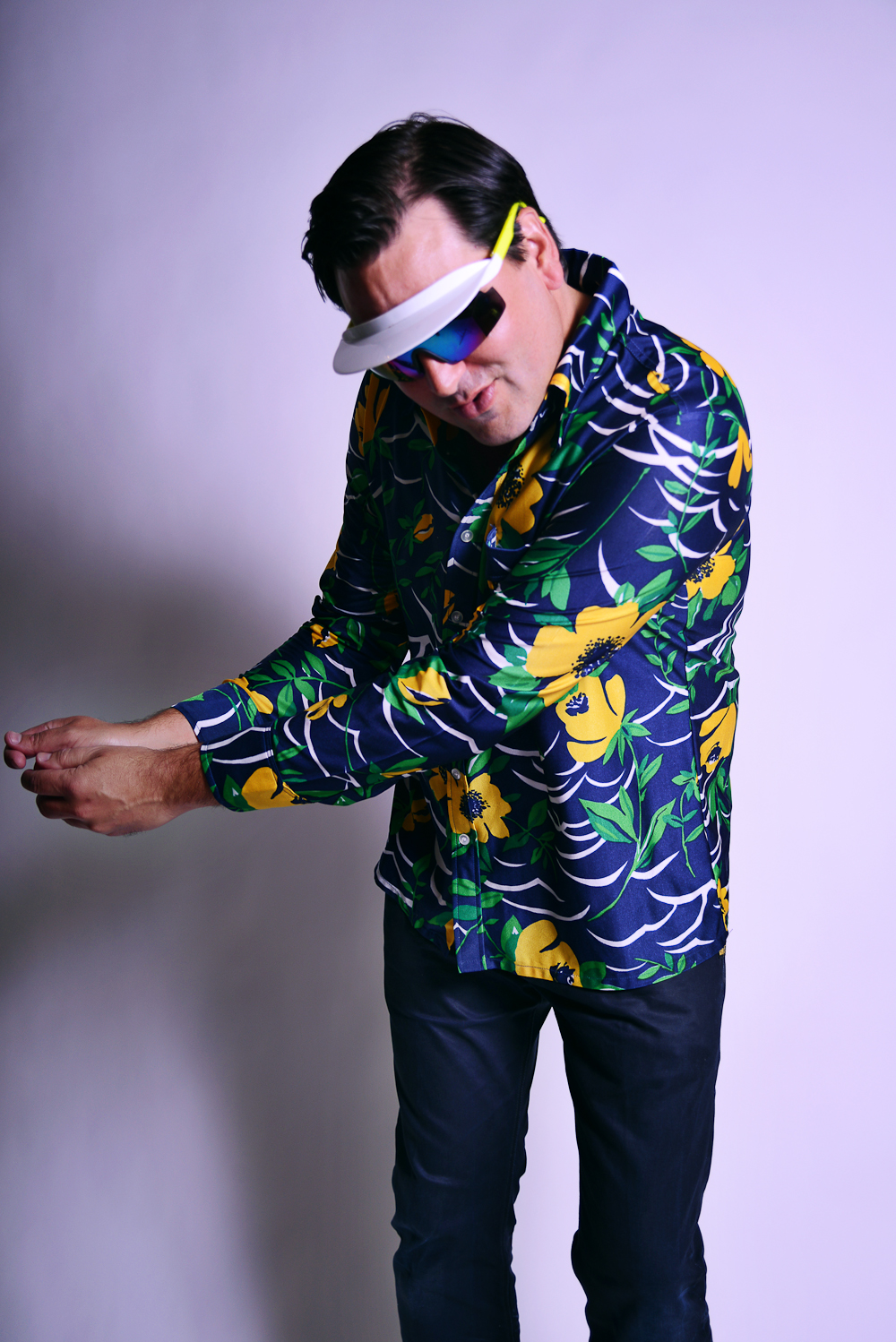 So, outside of owning your name once again, what does this change of status mean for your events? You've already mentioned that you're probably going to downsize at least for the foreseeable future, but now that you're out on your own again, what does this mean for your events, and what directions do you want to take them in?
Well, from anybody's standpoint–the fans or the people that we work with–there's not gonna be much change. Actually [over] the last eight years, being in SFX and LiveStyle, they made us do a lot of stuff and things that we weren't doing before, whether it's forms and paperwork and invoices. So you know, we got a lot.
We're taking the good part of that, the stuff that made us more professional and safer and more prepared. We're taking all the good stuff and we're keeping that. They also made us do a lot of projections and cash flow and all this other stuff. And so it took up a lot of time from the team when they were supposed to be doing shows; we would just want to do shows. So we're gonna keep the good stuff and then throw out the bad stuff.
You know, since we [went] into bankruptcy and ended bankruptcy and we'd come out, we've been in safety mode, I would say, on new events. I just wanted to protect things, and I understand why to protect what we have, try to make that work, and not jump out and don't get out of our comfort zone and do new things where we could lose money, right? Just do what you can and make that the best. There have been a lot of opportunities in the past [and] there's still a lot of opportunities out there.
Before this all happened there were multiple stressed properties out there, [who] I was already talking to about coming in and trying to help. And you know now that this happened, there's going to be even more, so yeah, I think it's the time to get aggressive and try to take on more stuff.
You mentioned before about supporting your employees. What has DDP been doing to support not just your employees, but also the clubs in various cities you know and stuff that are your bread and butter? What steps have you been doing to keep your people on the payroll?
What I did was I wanted to give them [something]. I saw what some other companies had done and it was egregious how companies that had taken in millions and millions of profits, and two days into it, they're firing 200 people. I saw how that went down, and it really upset me.
So, we shut down in the middle of March. [The] 12th was basically…that's when it ground to a halt, although we still had to move a lot of stuff. But what I wanted to tell my people was that… as soon as I closed the deal, I told them that I could give them a full paycheck. So you have that and your benefits, and that'll be for March.
Then for April, May, and June, the president and I weren't going to take any salary, and I'd say it's going to give them half of what they were making and their benefits. And so we have, but I said [to them] "Save your money because I don't know what it looks like on the other side… but then, I want you guys to know that's what you have, so you don't have to worry about it at night. I'm guaranteeing you this, and if there are some type of government loans or anything like that, we'll apply for them, and I'll make you whole."
And actually, we just got our PPP loan from the government this week, so now I'm retroactively able to give them full pay for April, and May and then half for June. We're going to keep reevaluating it as it goes, but I was able to get them their pay, anyway. So, it actually worked out.
As far as the club stuff [goes], we've been doing some live streams from some venues, and I've been able to get the production guys… we've been doing it from Houston, I've been able to give them, you know, $500 a week or whatever for the team. I don't know how they split it, but at least they have something coming in. So, that's about all on that range. I have one in Austin this week at a club on Sunday, and I'm giving those guys money, so I mean, it's not a lot. And I actually wanted to do something for the fans, but I have to right now make sure I'm protecting the team first.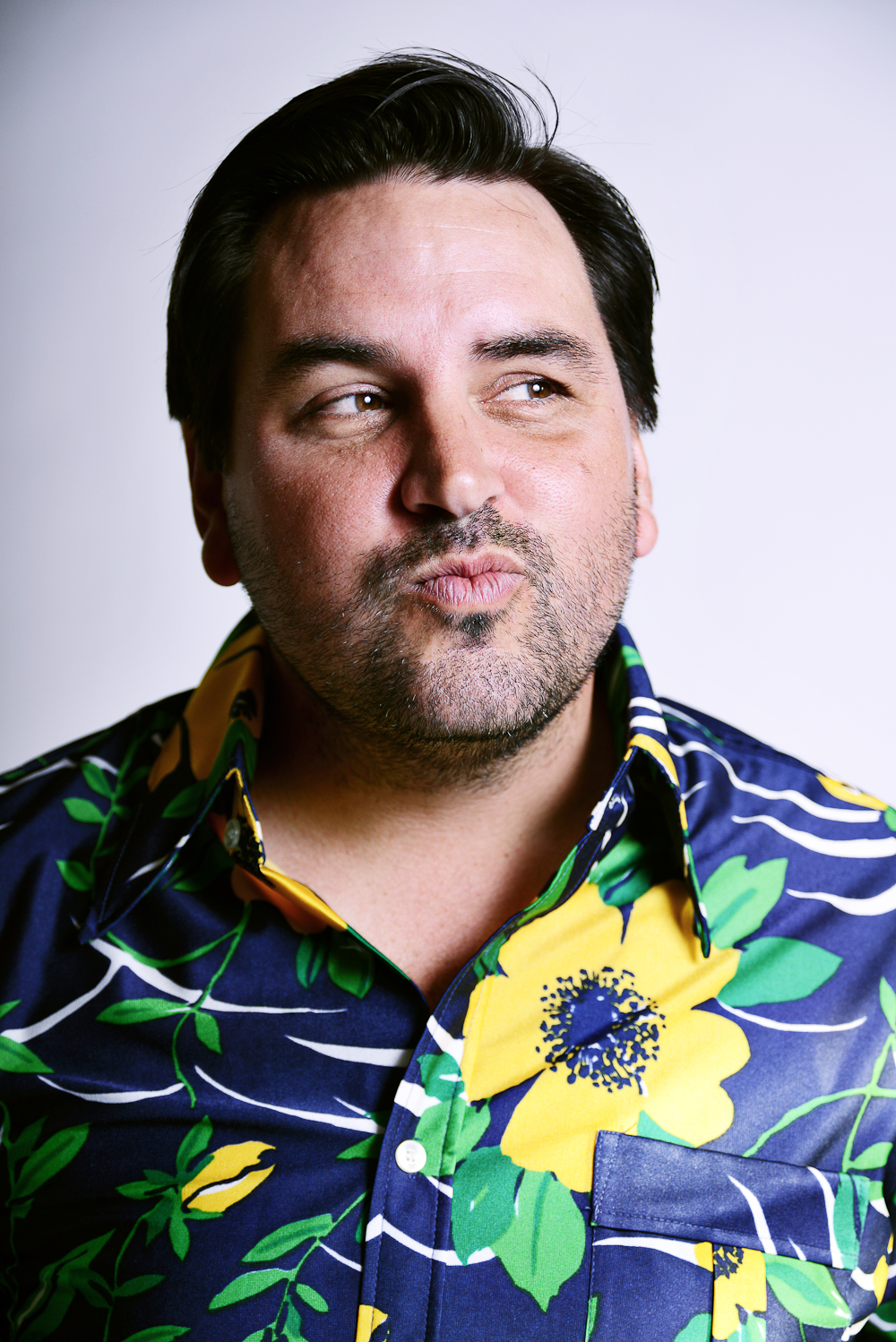 Now that the official relationship between you guys and LiveStyle is no longer, what do you think your biggest successes were under the SFX/LiveStyle umbrella?
Well you know, that first day [that] I met Bob Sillerman, they used the deck that I had paid for to basically become SFX. So I guess if I look at the great parts of it, the original part of it was that a lot of promoters that had been like me—they really never had any kind of retirement plan, they didn't have any money put away for their kid's college [fund] or anything like that.
We just kept taking the money and reinvesting it in the next show. You took enough off the table to feed yourself and your family, or whatever, but there wasn't anything extra. It was always growing and growing, things got more expensive and more expensive, so you just kept on reinvesting and reinvesting. So, I guess the original part was we've got some people who I know had been doing it for twenty years, and to be able to help them take some money off the table, that was a really good thing.
The other part was that I got to work with some of the biggest promoters in the world. I got to learn… we had a lot of teams together. We did all kinds of things together, and I was able to see how the guys from Australia did business, how the guys from the Netherlands did business, how the guys from Germany did business. The guys from Belgium and Brazil.
I was able to sit down with all these guys that had done shows for so many years and had made so many people happy, and I was able to take that experience and kind of try to grow myself—to learn from them and how they do it and try to better what we're doing here. Because they do it differently around the world, so it was really crazy to see their plans…they (SFX) brought us all together, and it was like, "Okay, what's your plan in 10 years?" He pulls out—they have like an island, they've got a hotel, they had all this stuff I might have thought about in my dreams.
Bob Sillerman told us to come back with something the next day with what our plans were, what we wanted in ten years. So, I went to Walgreens and did a whole project with poster board and glitter about a club on the moon, and that went over pretty well. [Laughs] I mean, what [else] was I gonna do? These guys had everything sketched out and stuff, they had everything computerized, with images and stuff like that.
I had to make a joke of it because there was no way I was going to pull off something like that overnight. They had videos and everything. And then, there were also a lot of naysayers throughout, because I'd talked to everybody. I was instrumental in bringing a lot of people in[to] all those meetings and talking it up, and I knew it was kind of… it was a risk, and [possibly] a pipe dream, but I think the concept of it all, just to put it together, I think the spirit of it all really worked. The execution of it was terrible.
So basically no matter how we got there, and some of it might not have been… from what I learned later, some tactics might have been less than a little bit scrupulous…but, I [felt] like when I was at NASDAQ that day, and we were there ringing the bell, I was like, "Wow, we did it," you know? Like you really accomplished something. And then, after that everything went to shit.
Well, if everything went to shit and things were not executed well, what in your opinion what was it that was botched up so badly?
Well I mean, it's not just one thing. I think the main issue is that originally, I did not know that Bob Sillerman didn't have the funding himself, so he had to raise the money. And in the meantime, we had been talking to… I know Pasquale [Rotella of Insomniac] was talking to Live Nation and AEG about some type of deals, but they were sniffing around and they weren't in any hurry to buy anything. Especially stuff that didn't really make money… you're just kind of buying into the future.
Their multiples weren't that big, coming from those guys, but when they heard Sillerman… if they could've moved fast, and there would have been no other bidders, then they could've gotten much better deals with everyone. So, (A) they [SFX] had to overpay everybody, because Live Nation got aggressive as well, trying to keep Sillerman out, and then (B) when you're getting worse deals then, unfortunately, they needed to earn house with some of these guys because what they did was they gave them too much money upfront.
You know, they needed to stay for a certain amount of time to get their check, but they gave them, you know, "fuck you" money upfront, with no strings attached. And, when stuff started getting hairy, a lot of people said, "Fuck you, I don't listen to anybody. I don't have to, I've got $35 million in the bank. I'm not going to deal with you, I'm going to go sit on the beach."
So we lost [people] in that first couple of years–when I'm talking about sitting down with the heads of the top people in the electronic music world, and all of a sudden they started leaving, it's like a brain drain. You know, you can't lose people like that, it hurts. And even though one of the selling points was that Bob didn't know anything about this [genre], so he wouldn't meddle in it, and he would just let us do our thing.
And of course, they started running the company themselves. They brought in all their old cronies and the former manager of the Rolling Stones. Just all the people that didn't do what they said they were going to do. They said they were going to let us do it and leave us to our own devices, and just help us, and what they did was they started bankers running the company. And that, combined with the huge debt and the bad deals and… it just turned into a shit show.
Now that this whole thing is over, do you have any particular regrets regarding the relationship between SFX/LiveStyle and DDP, or are you content in thinking you did what you could?
Look, I made a lot of mistakes too, it's not all on them. I mean, we all made mistakes, you know—they wanted us to do more, and Bob's thing was, "I'm going to ask you to do more, I want you to do more, and then when you say I can't do anymore, I'm going to ask you to do even more than that. So, get ready." So we were doing a lot of stuff, taking a lot of risks, and then they were like, "Spend, spend, spend!", and all of a sudden it was like, "Whoa, slow down on the spending, we're publicly traded, we've got to hit our numbers!"
So then things kind of changed, so it's like, "Okay, we've got to be within a budget, we've got to show money made", and put the reins on us a little bit. Then there was another phase of like, "Okay we're a sinking ship, we've gotta cut, gotta cut", and then it was like "Whoop—we're bankrupt!" And the bankruptcy was hard because there was just a lot of negative stigma. Everybody that I worked with got paid, and some people went back to try to negotiate better deals, and I said, "Well, just take your money, and then I'll just take care of you later."
So, I was able to make sure all my vendors were made whole. It might not have been right then, but they got eventually got their money. It was bad with the agents and we had a bankruptcy accountant… it [was] just a lot of extra steps and the team was nervous about if they're going to lose their jobs. It was just totally bad looking, trying to come out of that, and that's when LiveStyle was born, and that was good. I got to work with Randy Phillips, and so it was interesting. They tried to do something similar, and I know they had some losses, but they had some big wins as well. And yeah, I think it was just time [to leave].
You know it's a tough business to make a lot of money [in], and you can't be in it for the short term, you've got to be long term because every year it's something… you know "Oh, the hurricane" or, "Why didn't you hit your numbers?", or "It poured rain on the last day [of the festival]"…there's always something going wrong. There's nothing that was like, "Oh yeah we just made a shit ton of money, and we've got the printing press over here!" There's a lot of factors that go into it, and it's not easy, and you can't look at it as a year to year business—it's got to be a 10-year plan.
Sillerman [was] crazy, but he's probably the only one that would have been able to pull that off. So you know, in the end I have no regrets, and I would actually do it again. I would just do it differently.
How would you do it differently?
I would make sure that before I did it, I would try to have some type of control over the future of everything. I wouldn't just bring people in, it's like leading lambs to the slaughter. I thought I was gonna be more involved in and the day to day stuff. It's really hard because I live in Puerto Rico, and they were all in New York. I made that choice eleven years ago when I moved here. I could have gone to New York or L.A. and I probably would have been a much larger player in this and made a lot more money. But I made the choice because my wife is from here, and [I wanted] to raise my kids here, so I had to weigh that out so they could be happy, and then and I could also be successful, just not… it would have been exponential in those markets, you know?
But I mean I was really good at it, you know? I was all over the country, for years. I was pretty much almost in every state and I was able to work with a lot of different people. I was really good at making deals; I was just really bad at contracts. So, if I would have had one contract, this would be a different conversation. I'd be calling you from my yacht. [Chuckles]
---
Connect with Disco Donnie Presents on Social Media: